I wonder how many alliterations and homonyms I can whup up.  I took the old whorl and laid it flat on my bench and positioned a large chisel in place to split it asunder at the iron mandrel.  I gave it last rights then…
With a whack of the hammer, the iron mandrel was released from its wimpy whorl.
Here is the iron mandrel after it has been removed from the old whorl.  Note the square tang on the lower end.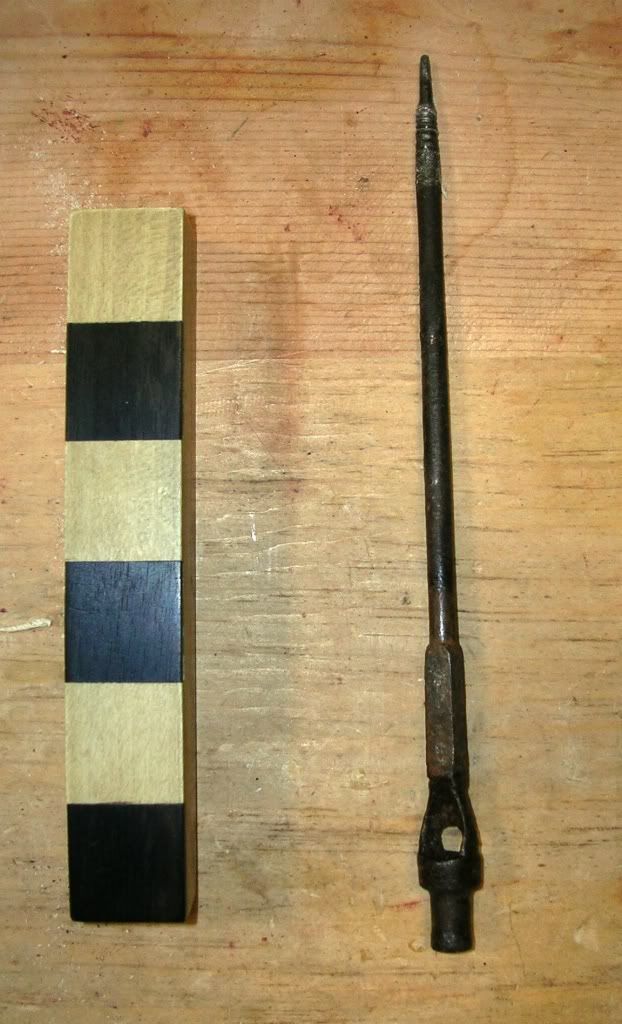 I then carefully marked the center of the whorl and transferred the mark to the tang at the bottom.  The tang is larger than it needs to be and the hole was actually not centered in the tang but was centered slightly off, but this will be corrected as the tang was over-sized, so it will not be a problem.  I then used a small gimlet bit to drill half way from both sides and the holes met up perfectly.  It is important that this hole is straight, hence drilling from both sides.  It needs to be enlarged for the shaft and a square mortise created for the square part of the iron mandrel.
I used both of my tapered reamers to get the hole in the correct taper to the hole.  It is important the one on the inside is centered, the one on the outside can be adjusted, with the square mortise to get the mandrel in the proper place.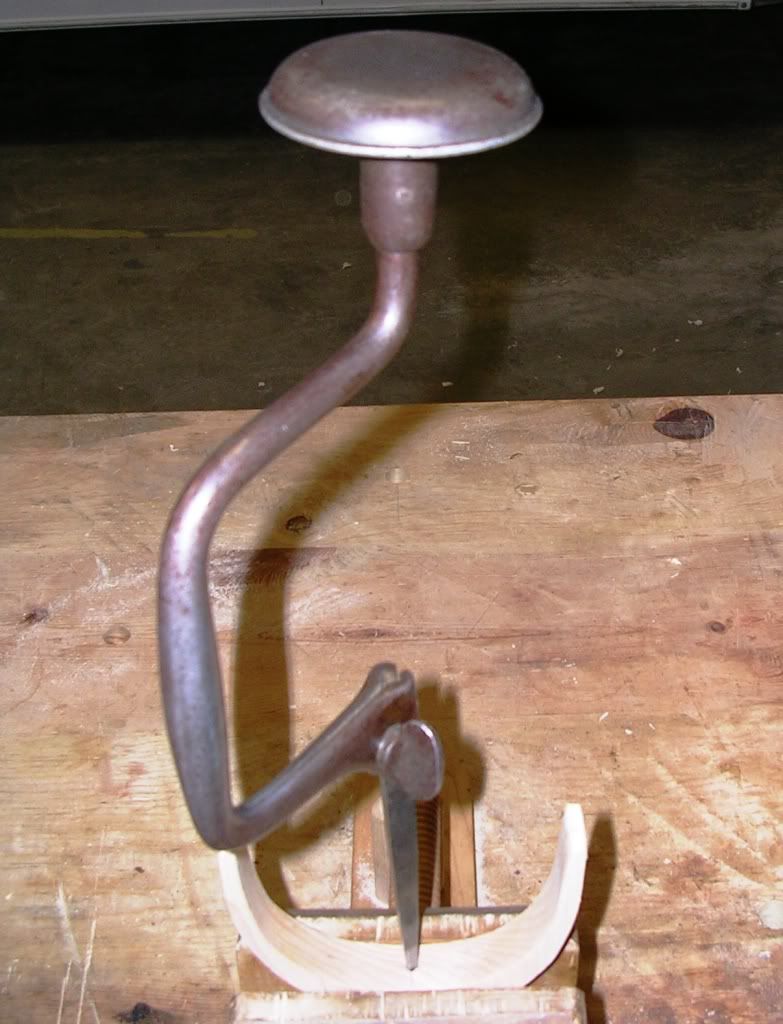 I then got out my reamers to enlarge the hole.  And as it is with most projects, this became a project within a project.  I needed to sharpen the square tapered reamers.  This is easy, except the steel is hard, in that all that is necessary is to make the sides flat and the square edges are what are suppose to be sharp and do the cutting. 
The next step is fiddling with the square mortise in the whorl to secure the iron mandrel.  Then put on the iron wire hooks and a coat of shellac will prepare the piece for the final pigmented varnish that will complete the piece.
Stephen