A friend of mine picked this up for cheap.  It is an interesting kit that was made for manual arts training and was made by Milton-Bradley Co. Springfield, Mass.  The hole in the T-square allows the Kit to be hung on a peg or nail.
Here is what it looks like from the back side.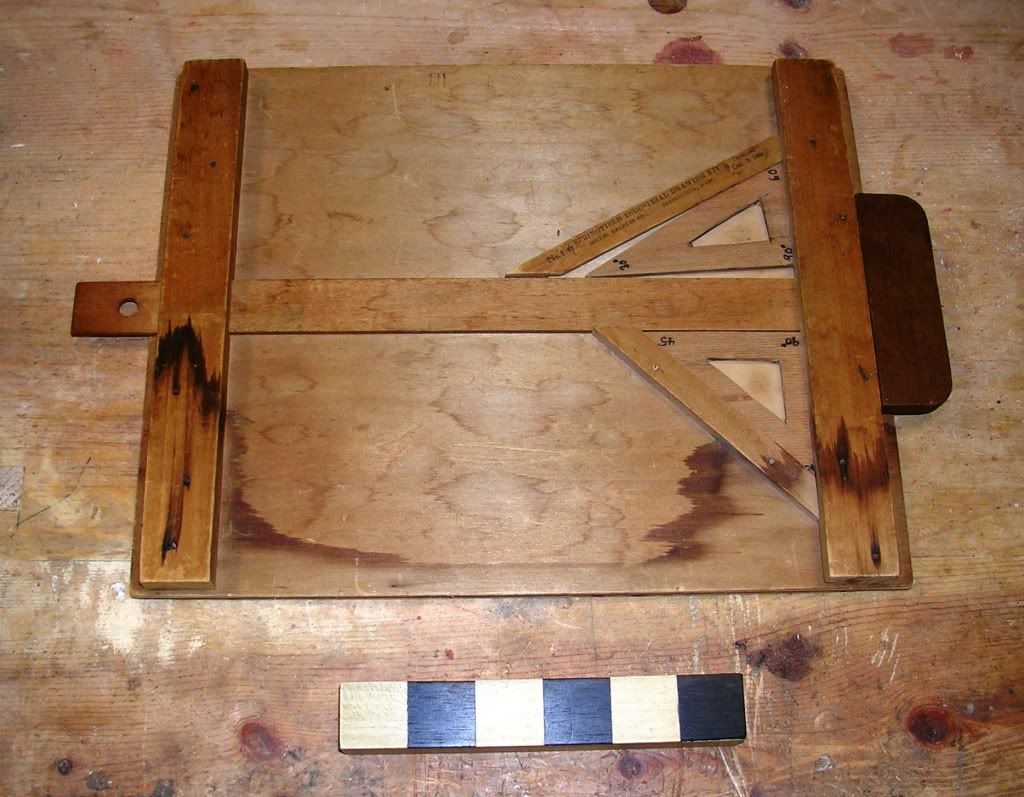 When the T-square is pulled out it releases the 45 and 60 degree triangles.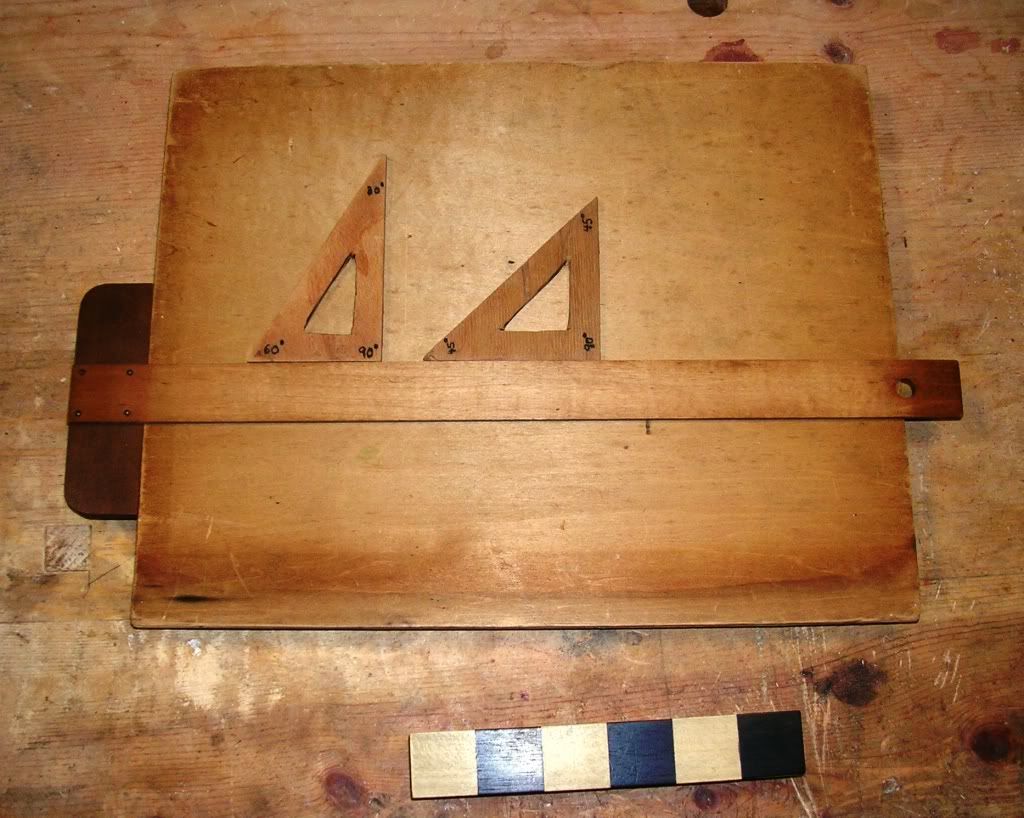 And here is the maker mark and information on one of the retainers on the underside.

It is an interesting patent date, Dec. 3, 1889.  The board and triangles are made of plywood but it looks like it has cut iron nails, which were replaced by iron wire nails 10 years earlier.
I am going to make myself one of these, but I will not be using plywood.
Stephen