Today at the local flea market, I acquired this hacksaw from that nice lady I have spoke of before, I wonder where she gets this stuff?  Well it was nice seeing her again and I beat her up on the price, I gave here a dollar less than her asking price of $5.00. 

The overall length is 22″ and it can cut 3″ deep.  The blade is 12″, a nice newer Starrett High Speed Steel hacksaw blade with individually set teeth, not the normal wavy pattern.  Note that the back has a belly or sway back and it looks like it was original to the manufacturing, this saw shows little wear.  And the back is also a bit out of being straight as it looks like it was distorted slightly with the addition of the touch marks.
It can hold a blade either horizontally or vertically with double slots and holes in the bolsters. 
The arm is tenoned into the handle bolster.  The bolster has a brass ferrule on an ebonized beech handle and has a tang that goes through the handle and is secured with a washer and is riveted over.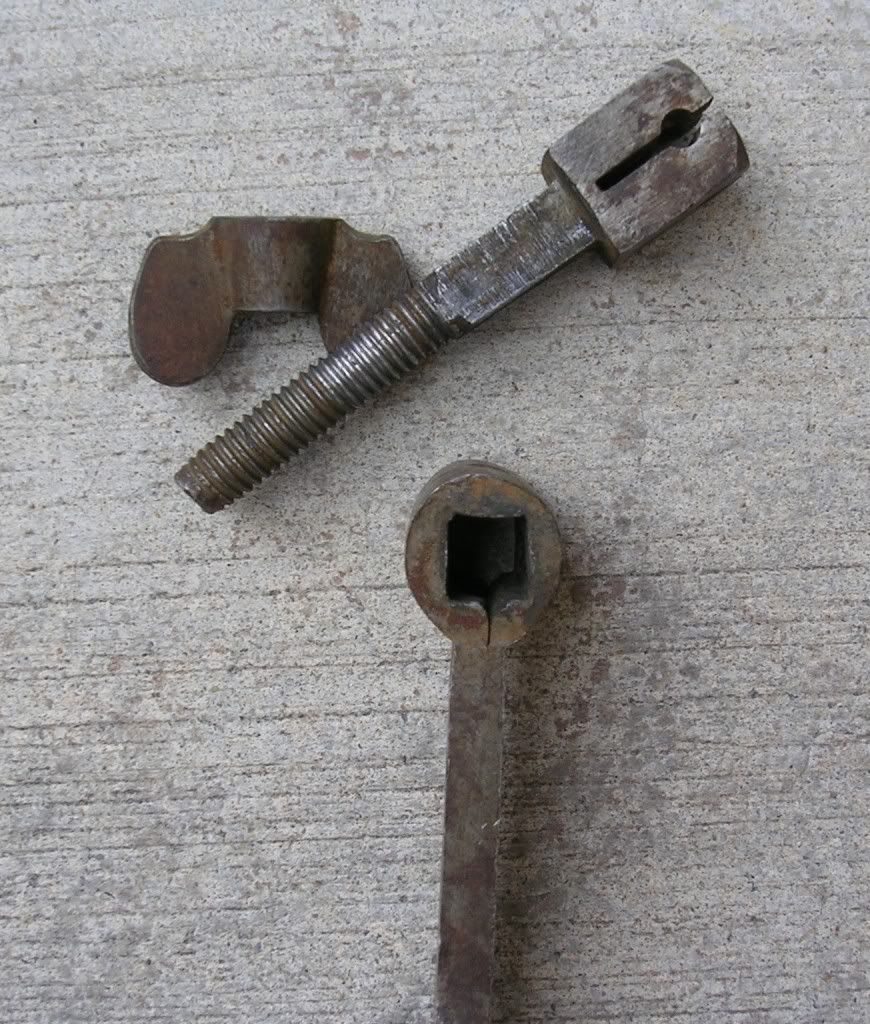 The entire brace except the handle and ferrule are made of wrought iron and it is forge welded, the lap joint visible in the hole.  The bolster only fits in one way into the arm.  At first I thought the wing-nut was cast, then upon closer examination it is also hand forged of wrought iron.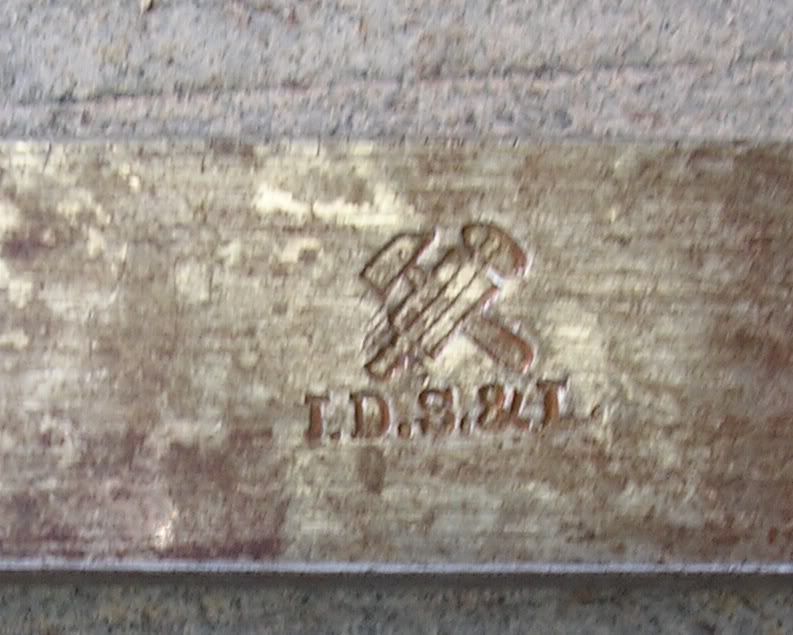 Here is the logo, it looks like it is two separate punches as they are a bit off on register.  I can not make out the other tool, besides the hammer, it appears to have threads on its lower end?  J.D.S.&L., and nothing appeared on a search of the web.
Stephen