When I first built this Tool Cabinet, I built a three tier rack that held all of my chisels at the time.  Well I have sold a couple and picked up several, so there was a need for a change.  My chisel rack is full (he he).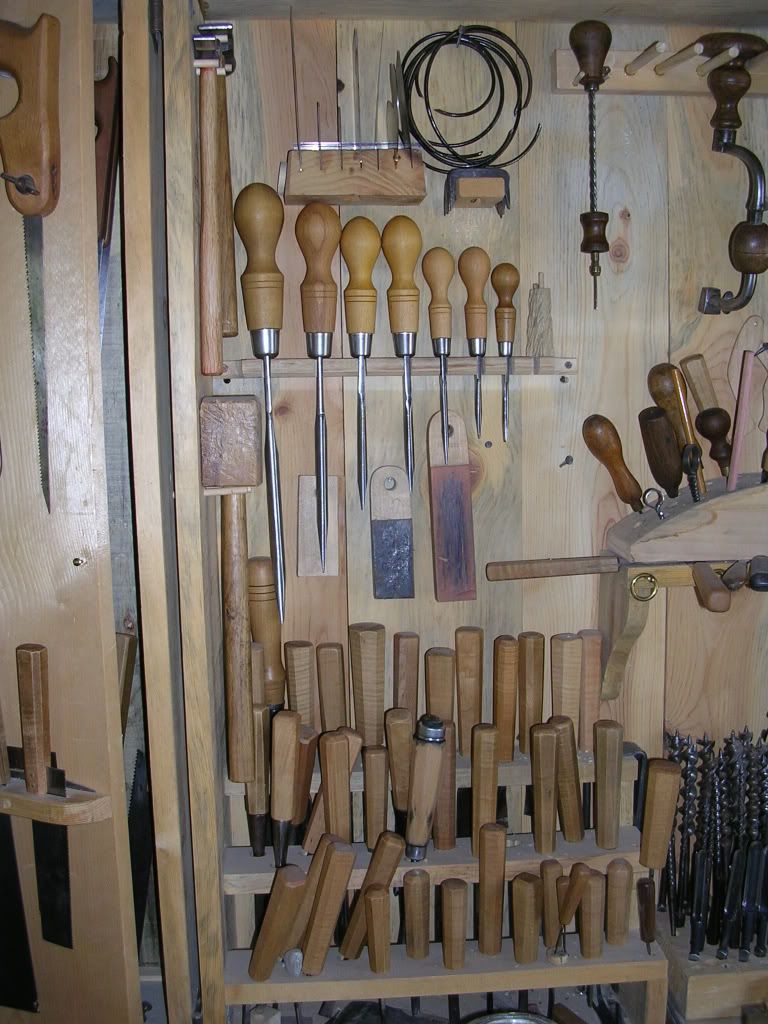 Besides I could not see what tools were what as all of my chisel handles match.  The original design was to alleviate the sharp ends of the chisels and gouges from cutting me.  Well it is a bad design and was in need of a remake.
So I decided to utilize the unused space behind the doors to the base of my Tool Cabinet.  I decided to put the chisels on the left side and I will put the gouges and carving chisels on the right hand door.  I cut up some pine, planed it and did a layout of the chisels.  I drilled holes for the screws with a gouge bit and cut the slots with a cross cut hand saw.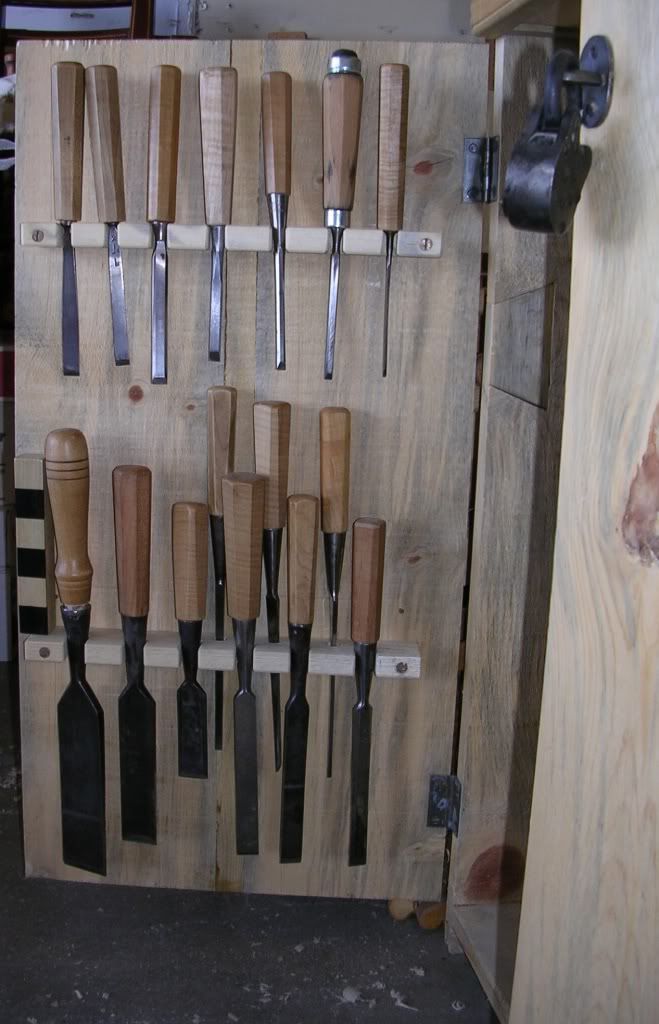 This is the first iteration and the lower rack for the large chisels was mounted too high, so it had to be repositioned down an inch and a half. (I still need to replace that hooped chisel handle, as soon as I figure out how to remove it without damaging the handle, I give all my replaced handles to a friend).
The lower rack works fine and holds the chisels by their sockets, the three narrower chisels are in holes in the base and the others are in slots.  I will probably add leather tabs, similar to a Billiards Stick Rack, to hold them in place.
The top rack has a problem.  I was worried about a chisel falling from the rack when the door is open, and sure enough one of my chisels landed on the floor point first.  I am going to re-do the top rack with holes instead of slots as all of the tools have narrow enough blades to fit into a hole and be removed easily and will prevent the tools from falling out if the door is opened too quickly or slammed shut.
After I figure out all the problems I will tackle the gouges and carving tools.
Stephen