Now this type of Saw Set is not one that I use, I use a saw wrest.  During my move I have uncovered a number of tools that I forgot I owned and this is one of them.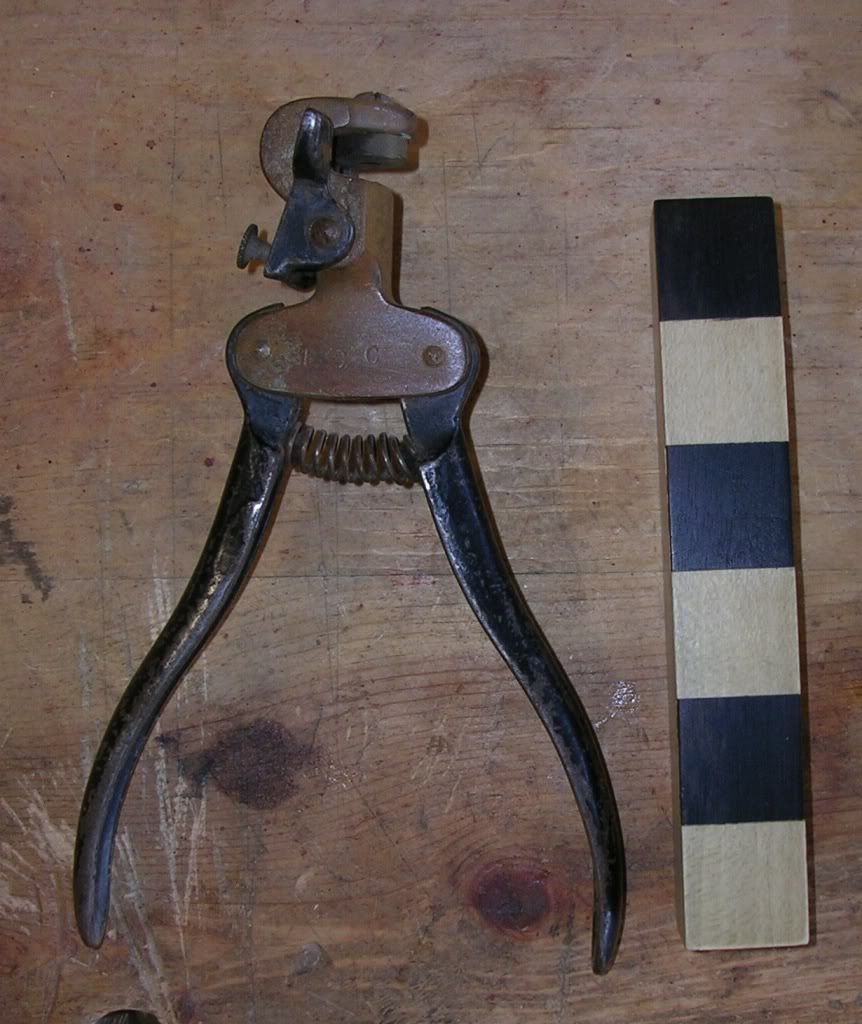 This one is different from other pliers types I have seen before, and it doesn't appear to crush the tooth like other pliers type saw sets.
Much of the original japanning is in place, there is a light surface rust, but no pitting.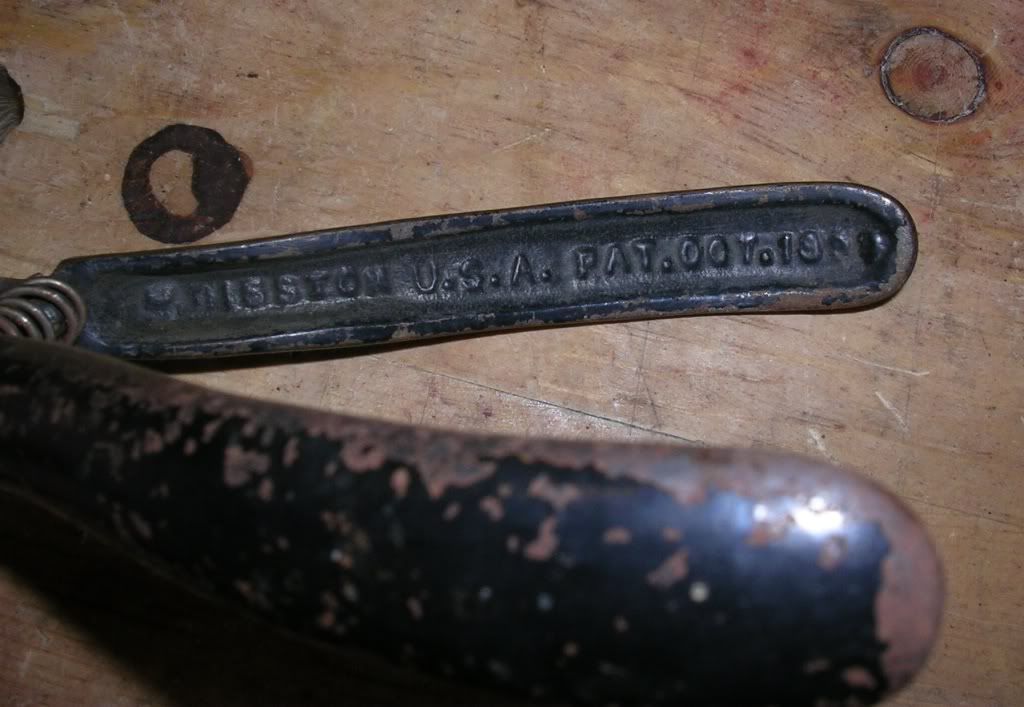 This is just within my century of interest, but in the later decades.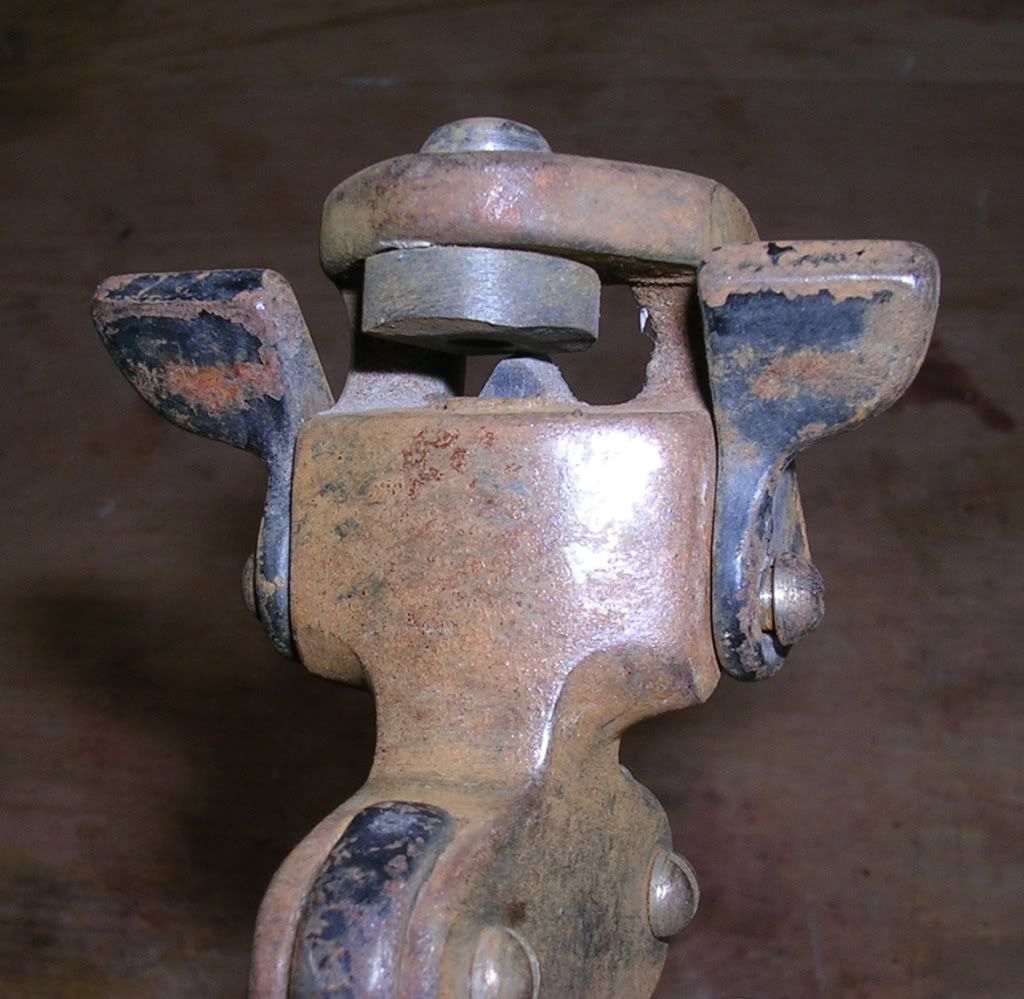 There is an adjustment to hold the teeth at a certain height/depth, and the anvil is adjustable.  What is unusual about this is that the tooth punch comes out first and holds the tooth against the anvil.
Then the second punch comes out and pushes the blade while the first punch holds the tooth.  Clever idea, although I think it would be difficult to use, a saw wrest is so simple.
But I wanted to post this as I have not spoken well of pliers saw sets, and will have to temper my outlook.  I am still unsure about the pressure of the punch.  I think it also might bend the tooth at the root, which is not a good thing.  One more tool for sale.
Stephen