I don't know if there is a more difficult part to make than the whorl, also called a flyer on a spinning wheel.  It certainly is one of the most important parts of the wheel, although the other parts are necessary to make the flyer work but the real spinning takes place here.  And this piece needs to work properly. 
The whorl because of its design is usually broken and repaired and invariably the bobbins and pulleys will have damage because of their short end grain.   You can only drop these once.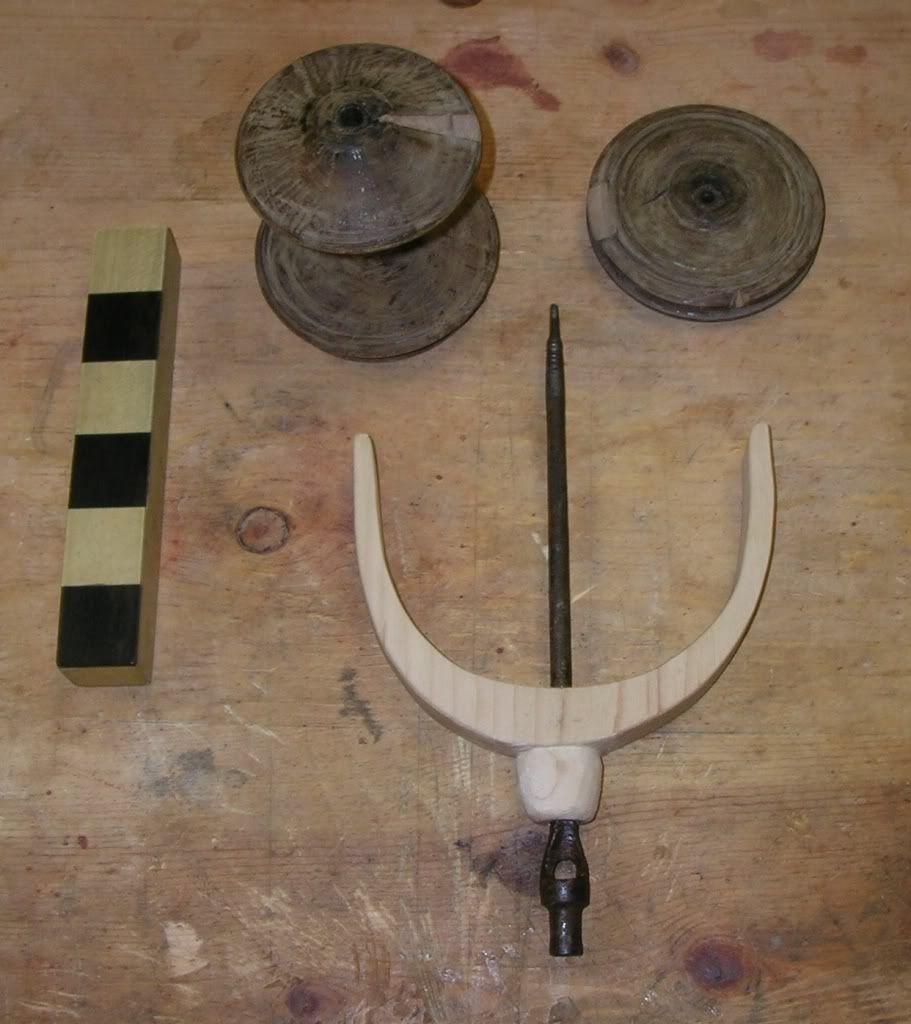 With the iron mandrel fit into the hole in the whorl was done with tapered reamers then a small chisel to make the square socket to accept the square part of the mandrel.  It is important to get it centered left to right as well as making the arms co-planar with the mandrel, so it spins properly.
On the original the replacement whorl was not the right shape and did not allow the pulley to properly engage the left hand threads and the bobbin would not spin freely, which it must do.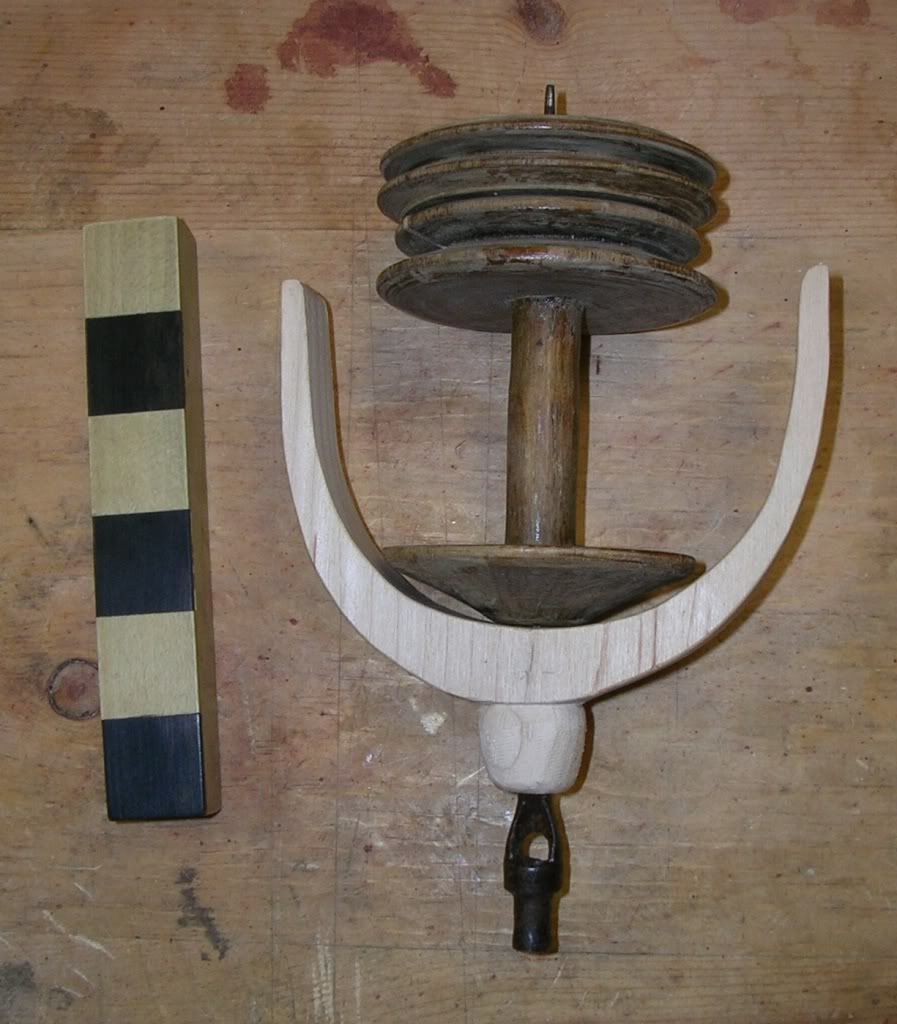 I fit the mandrel into the whorl/flyer until the pulley was fully threaded on and the bobbin spins freely.  At this point I will use hide glue to glue the iron mandrel into the wooden whorl.  I will prepare the metal surface by brushing off any surface residue, then treating it with a clove of garlic to etch the metal.
I need to bend some wire hooks for each arm of the whorl.  The original had a large number of hooks indicating they were probably spinning flax or maybe cotton or silk.  Most spinners today spin wool and all of those hooks get in their way.  This whorl will only have 4 hooks on each arm, making it much easier to spin wool and will still work with other fibers.
Then a couple of mortises for the leather bearings that hold the iron mandrel/whorl/bobbin/pulley and a coat of pigmented varnish and this wheel will be finished.
Stephen