In Henry Mercer's Ancient Carpenter Tools, there is a plate from Moxon, 1703 which is inscribed by hand on the plate.  There is one tool, which I think is mis-labeled, and I don't know what the original text calls this particular saw.
It is called a 'Compass' Saw and somehow I don't think that is correct now that I have made one.
I used a special chisel made by Richard MacDonald, a Master Woodcarver, and is made from an old saw blade of some sort.  I drilled 1/16″ diameter holes in the end-grain of the handle to define the narrow mortise for the tang of the saw.  I then used this chisel to remove the intervening pieces of wood and finished up the socket for the tang of the saw blade.
I am not sure of the construction of the original but this is my version of that saw.  The handle varies instead of being turned it is octagonal tapered, matching my other straight handled saws and chisel handles.  Moxon also shows this shape handles on the chisels and gouges in the same plate.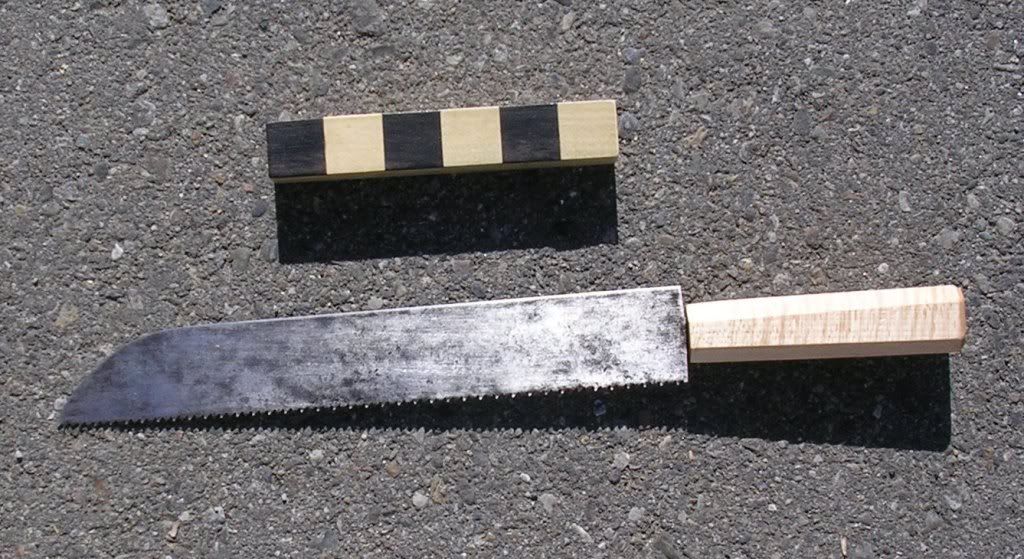 It does not appear that there was a rivet or anything else holding the tang of the blade into the handle.   I used a cold chisel to upset some barbs on the tang to hold it into the handle.  This will allow it to be removed when it needs to be sharpened again.
I sharpened it rip and it is ever so slightly breasted.I can only cut a straight line with this 'compass' saw, well maybe a really large curve, but for now, I will be using it for dovetails.  A friend has already expressed an interest in purchasing this saw and it is not even one day old.  I may have to make another.
I also smoothed up the edges of the clock door.  Sometimes it is handy to have a very long shooting board.  I puttied it where needed and filled the exterior of the clock case.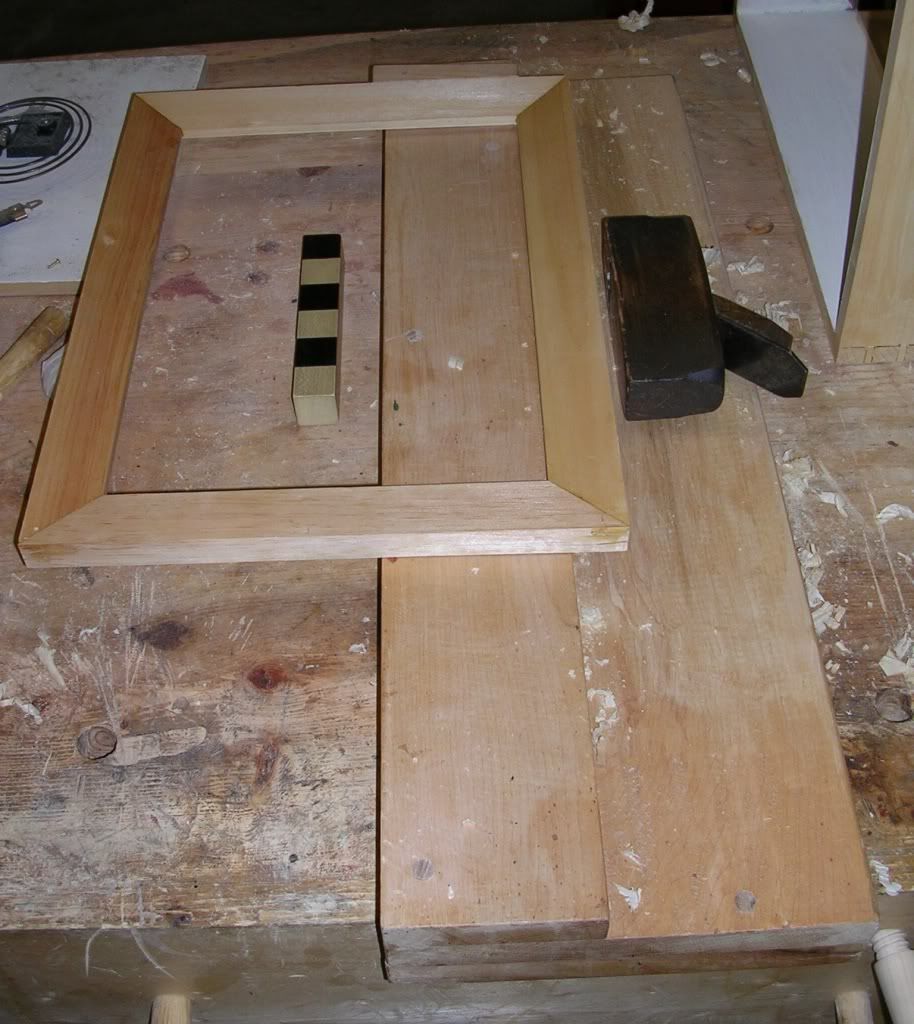 And during the 4 and a half hours in the shop today I also managed to almost finish the spinning wheel.  I applied a coat of shellac, did some touch ups with pigmented shellac and put it all together.  I still have to attach the treadle to the base, drill a hole in the bottom of the pitman and lace it to the treadle and run the string around the wheel, bobbin and pulley.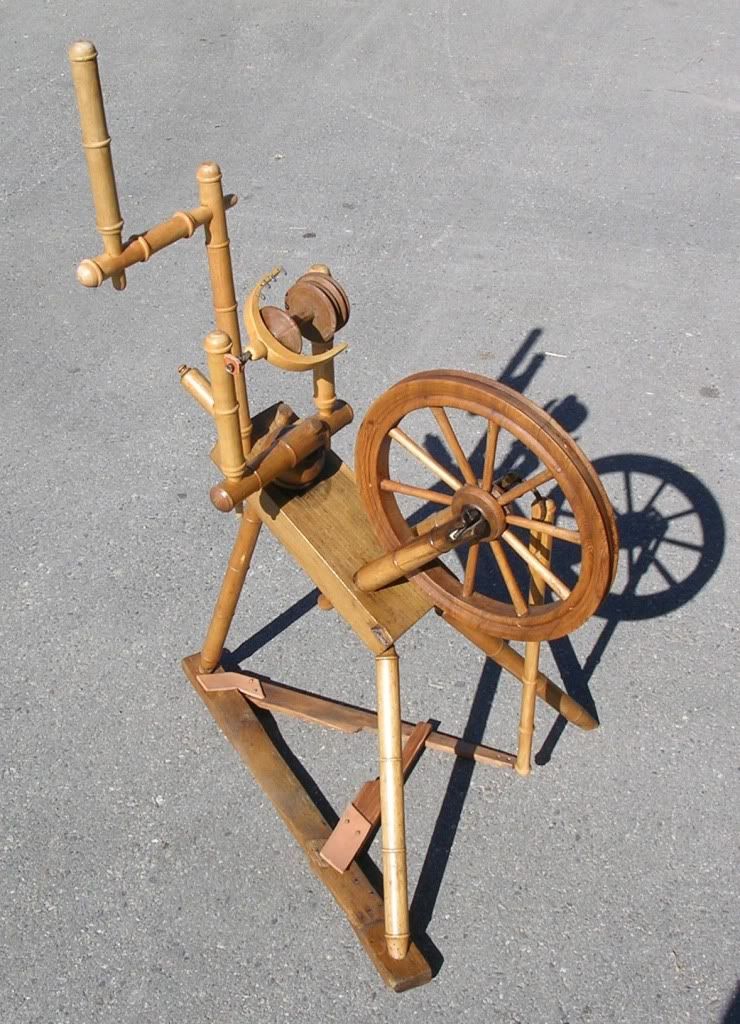 Now that I have it shellacked, I like the look and have reconsidered the pigmented varnish.  A little more shellac and I think it will look great.
Stephen