Here is the catch, or planing stop based on the Moxon illustration.  I found an old broken wrought iron nail that was just the right size for forging up a board catch.  The catch is then inserted into my wooden planing stop.  I can remove it when not in use.  My intentions is to make another wooden stop without a hole and keep these together, as the little iron catch could be easily lost.
I heated it up to a bright red heat and forged it to shape.  I used a cold chisel to make the splits then used a triangular file to work in between.  It took 5 or six heats to get it right, then I worked it over with a file to remove any sharp edges.  I also sharpened the teeth to engage the wood.
The first piece I planed was a piece with a miter cut on one end.  The catch held the square end fine and I was pleased that it also held the piece by the miter on the end.  I tried it all directions and I am glad I finally made one.
It is important to make it from wrought iron as it is soft and will cause much less damage than if it were made out of steel.  Steel, even mild steel can be hardened but it is impossible to harden the wrought iron like steel.  I did heat the whole catch up to cherry red heat and allowed it to cool slowly, insuring it is as soft as it can be.
 I also managed to make the mortises in both the clock case and the door of the clock.  I then give them a coat of paint.  I will grain it to imitate mahogany .  I still have to paint and number the dial, find some old glass and give the works a good cleaning.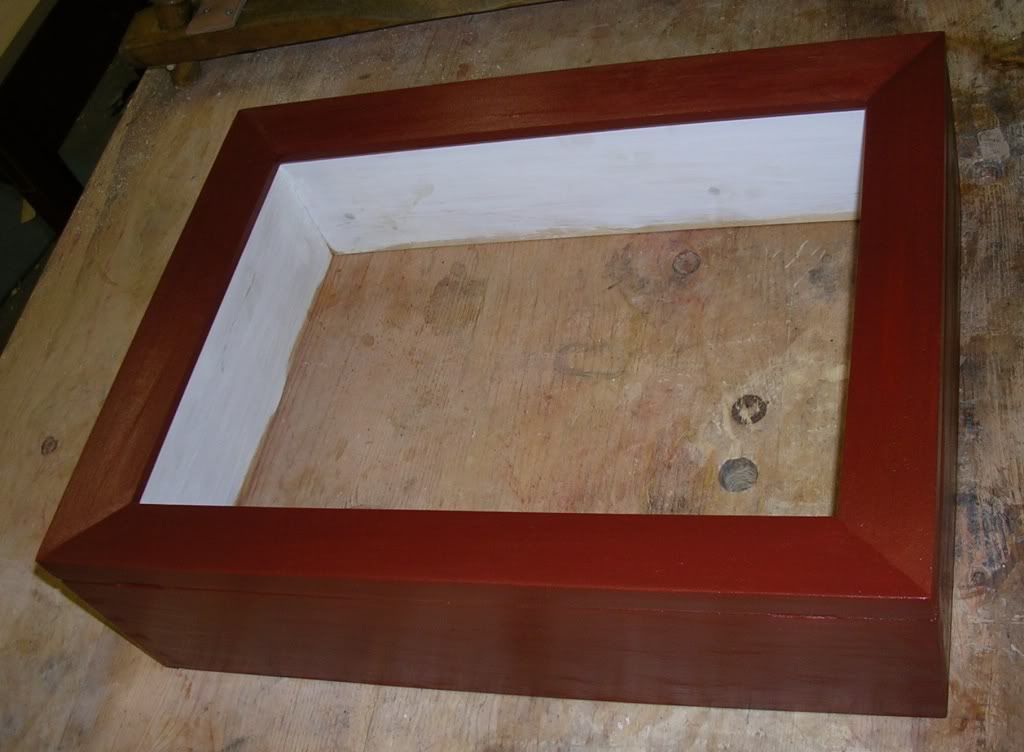 I also had the help of Mike Moore Jr. who shot this video.  After looking at it I realized I should tighten the toggle tension another half a turn to avoid the blade jumping at the start.
Stephen