I have repaired this chair before and it was broken again at the site of the original damage.  It wasn't that the repair didn't hold it was that an adult fell on the chair and broke it in a slightly different place from the original damage and subsequent repair.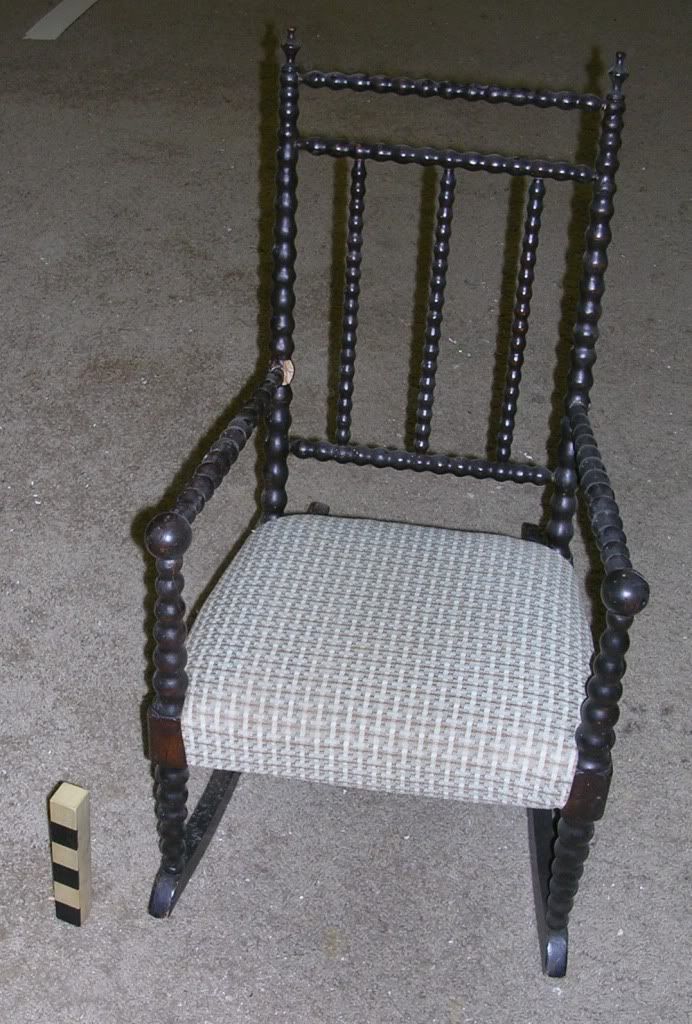 I squared out a space at the location of the lacuna and fashioned a piece of birch, matching the original and glued it into place.  It is at the arm socket, so the Dutchman needed to have a space for the hole.  It didn't take too long to make the replacement piece.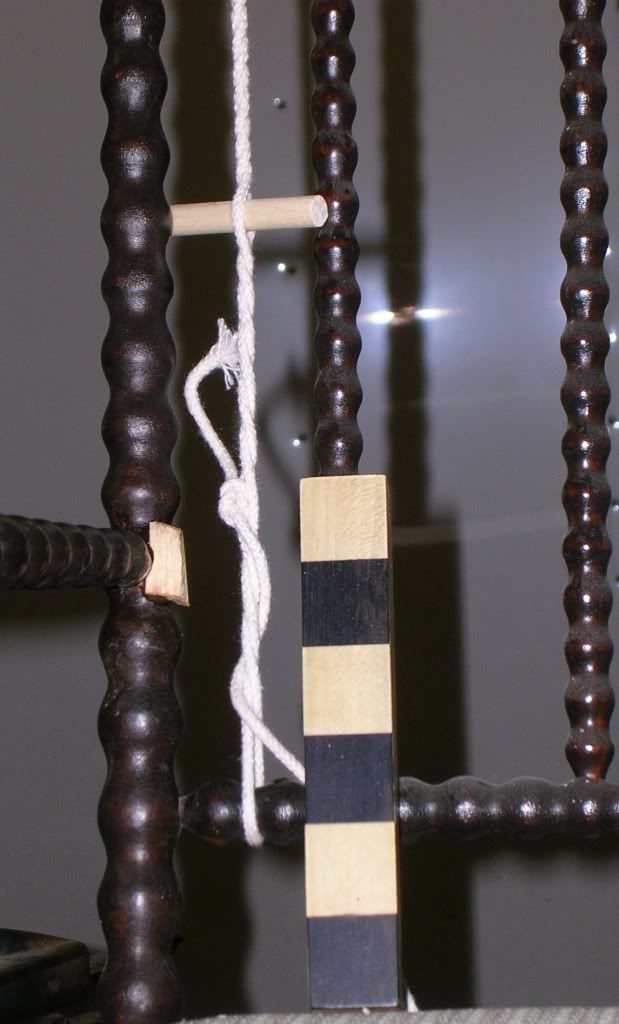 I use the classic rope and toggle to make a tourniquet to clamp the pieces together while the glue dries.
After the glue dries, I will shape it to match the turnings and give it a coat of pigmented shellac to match the original.  The chair is birch and I don't have much of that wood around, so I used part of the whorl on the old spinning wheel and it was just big enough to make the patch.
Stephen