Sometimes as woodworkers we are required to fashion things out of metal.  That is the case with the hanger for this clock.  It is not an off the shelf item and most old examples appear to be shop made, there may be factory versions but I haven't seen any.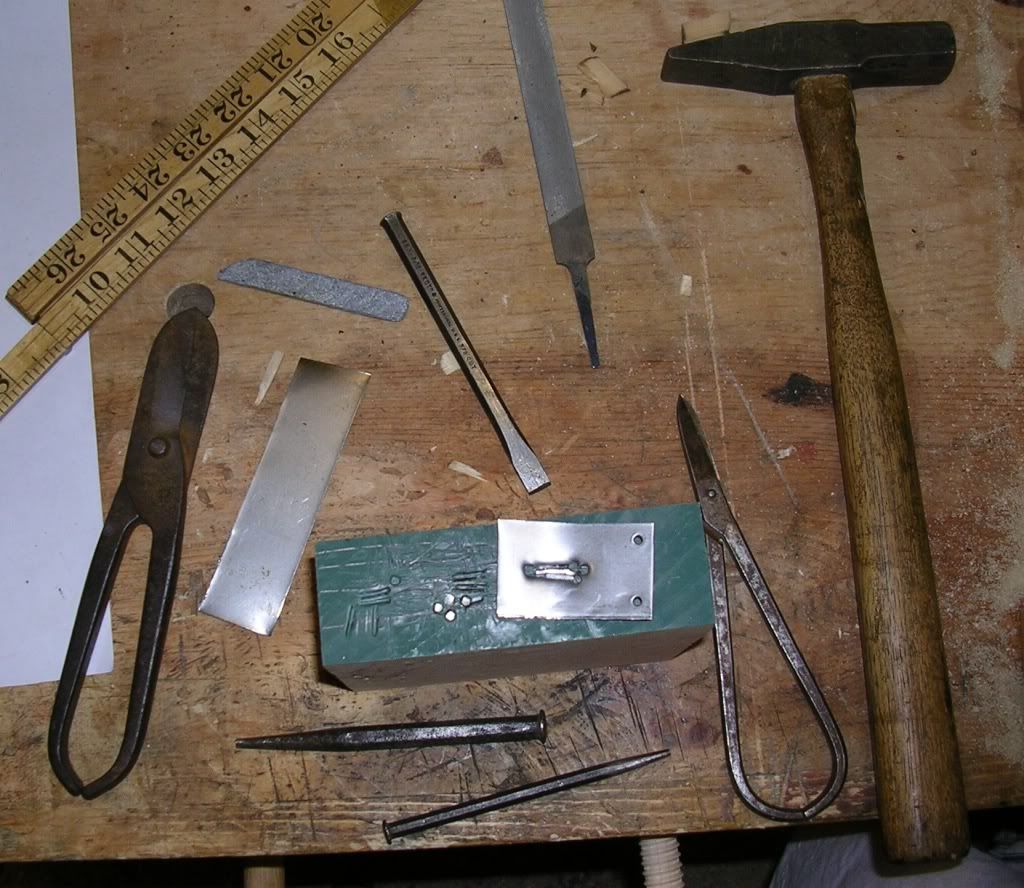 These are the tools I used to make the iron (probably mild steel) wall clock hanger.  I do use shears to make cuts, but I don't drill.  Instead I punch the holes, again most examples of sheet iron work, the holes appear to be punched which is much faster than if it were drilled.  I would pound the iron flat as it is distorted when punched.  I used two fine round files to smooth up the edges.
The rectangular 'green' block is actually an off-cut of maple that I use to back up the punch.  You can see the little plugs of metal embedded in the end grain of the block of wood.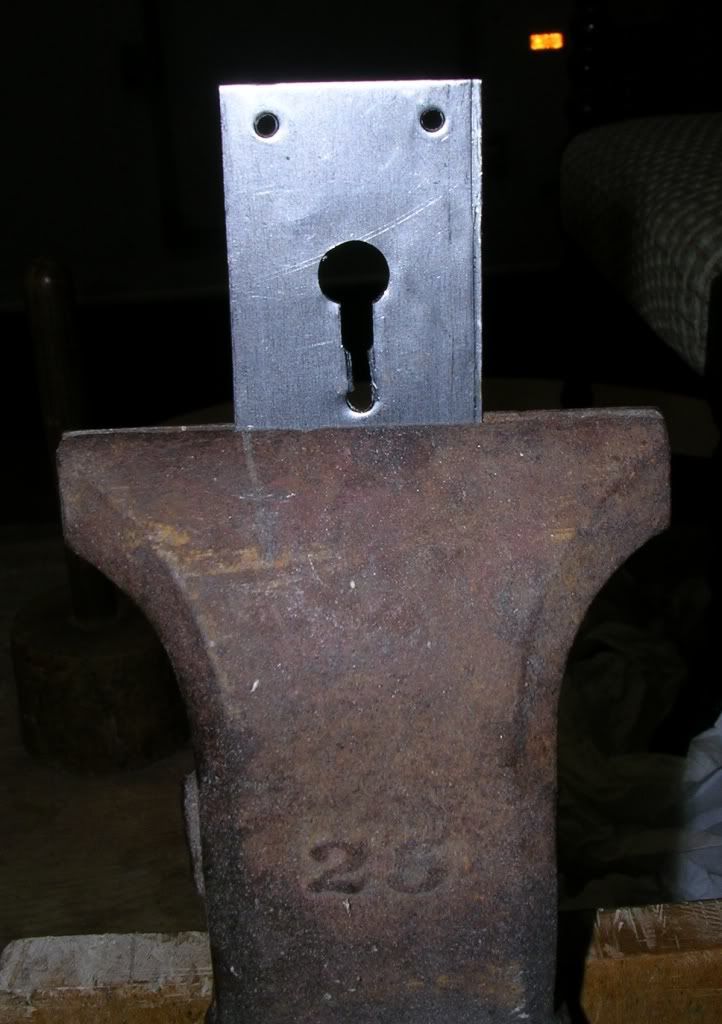 I used this harness vise (Gary from Toolemera straightened me out on this 'saw vise) to hold the piece while I made the slot with the small round file.  After the slot was punched and cut with a cold chisel and flattened, I shaped the inside holes.  The two holes for the screws were punched then I used a metal countersink and brace to counter-sink the holes to accept the heads of the wood screw.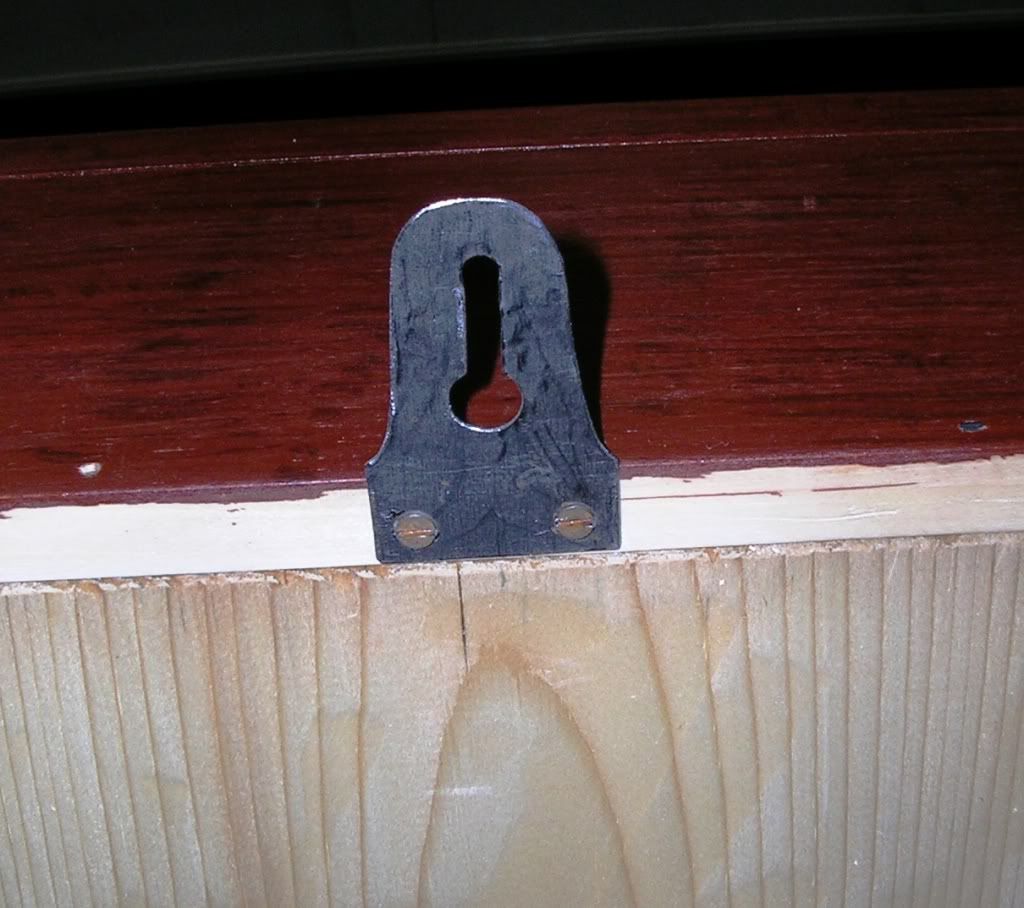 I used the small shears to rough cut the outside profile then using the large round and flat file to get the metal to the final shape.
Stephen