Tools.  Lets see what kind of dander this fluffs.  The recent post on English Influence, there was a considerable amount of interest and comment, so I would like to explore this issue further.  The origins of British design are still in contention, but many tools remain largely unchanged since Medieval times.  And no doubt tool production reached its zenith and great abundance in the United Kingdom.  Although I am not sure when they became united.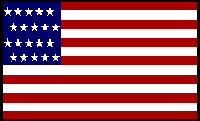 However what was produced here in America often falls short of the standards and quality of British tools, and we are talking hand woodworking tools.  Machine tools are another subject.  The English (I will use that term hoping not to insult anyone from Scotland, Ireland, Canada, &c.), tools are just nicer looking than their American counterparts.
 America is a melting pot of people from all corners of the world.  I wonder if the corners of the world are from when we thought it was flat?  There were more German emigrants than any other country, yet there influence certainly did not have the impression on American tool making ad did those from Britain.
Yet American tools don't have the sophistication and refinement as those from England, but there were reasons that American versions aren't that refined.  The main reason is that 'improved' manufacturing techniques did not lend themselves to producing anything too complicated.
With the pressure of supply and demand created by the industrial revolution (which came about due to the introduction of the potato into Europe from the New World), it was necessary to make more utilitarian tools, and it was not until later in the nineteenth century that the Victorian influence (wasn't she an English Queen?) that hand tools took on some embellishments.  Some were quite gaudy and garish.
I bring up Dutch hand planes as they are some of the most fancy embellished planes that I have ever seen.  Now those fancy late nineteenth ivory plows are bodacious, the fancy Dutch planes appear to be actual user planes.  Those decorative scallops do provide a better grip on these planes, and Russian wooden hand planes were toothed on the outside to improve grip.
Look at saw handles on British hand saws and closely compare them to those made in America.  Both design and execution are noticeably better on the English versions.  The normal bench planes made in Britain have much sharper edges and more defined characteristics than those of American origin.
Now does this matter in the overall picture, probably not.  It is arguable that Sheffield steel is superior but many American makers used those iron/steel tools.  That aside there probably isn't much difference, but the ability to supply the demand still saw imports from England, Germany, Spain and other countries to meet the growing American demands.
Certainly there were innovations, the Knowles patent cast iron joiner plane, not a copy of the Roman planes but an effort rather unsuccessful to replace the wood with cast iron.  The Jennings twist auger bit takes of on Cooke and L'Hommedieu and becomes the American standard, while Gedge got his patent (based on Cooke) two weeks before Jennings.  Marketing is everything. (The Gedge pattern is clearly superior.)
And marketing may well have had much more influence on tool design than we may expect.  I believe the introduction of the backed saws with thin blades in the early 19th century was a marketing ploy.  A 'finer saw kerf, wastes less wood' was the hot buzz word/phrase from that time period.  Like anyone here in America cared about saving wood. 
Here is what a back saw is: it is a tool that requires less steel, because it is thinner, the cheap wrought iron or brass back stiffens the saw blade that is just too thin.  So it should be cheaper but it wasn't.  Like the 'solid cast steel' tools were more costly than laid steel tools is marketing as they are actually cheaper to make but sold for more money.  That is good business if you are selling tools.
 But not necessarily a good thing, at least for the craftsmen that had to use these tools, the old farts continued using what they had and disparaged the new improvements preferring the traditions that had learned early on.  Then they all died and no one cared and everyone wanted the 'new and improved'.
We were the upstart colonists, we had our own agenda and were interested in creating our own standards and traditions.  We were our own new country and had needs that needed to be fulfilled.  So we dropped some of those embellishments and even forgot what certain features were actually created to produce, such as the nicker nib on hand saws.  Henry Disston was at a loss as to its purpose.
Is it hubris or is it that we needed to create our own identity in the international community that we reduced tools to a common denominator of utility?  We produced quality tools that just weren't as good looking as those made in other parts of the world.  The guilds, societies and associations that had greatly influenced the trades early on began having less and less significance in America.
 There were more people in Europe than America in the late 18th and early 19th century, so labor was cheap and materials, namely wood was not as readily available, especially in England and had to be imported.  In America there was plenty of wood, of course ebony, mahogany and rosewood and other materials like ivory were necessarily imported on both sides of the ocean.  In America labor was scarce but the world was expanding, demand was great and with improvements in clean water supply and advancements in medicines allowed people to live longer.
 I am not sure I have given the reasons that American hand tools aren't as good looking as English and European tools   But there are noticeable aesthetic differences that have come to the attention of others as well.
 Stephen