Because Moxon's work is one of the first English language books about woodworking has grabbed my attention.  And because of the early engravings and text it is possible to determine some shop practices of our ancestors.  (Look familiar?)
I will make a shorter hand screw to fit in the face vise, but it works great.  I jam the wood into the cleat then snug up the hand screw.  I had made the drawing of the Moxon bench last summer but I couldn't finish it because I was uncertain as to how the vise looked.  Then thanks to Chris Schwarz's edition of this seminal work, I put text to engraving.
I do have to do some work on the Moxon Smoother as the curves on both the front and the back are not severe enough.  I finished it off today and didn't have the book with me at the shop.  I will round over the front and back, perhaps carve a date, stamp my mark, slap on some oil and figure out what is the next arcane tool I will make.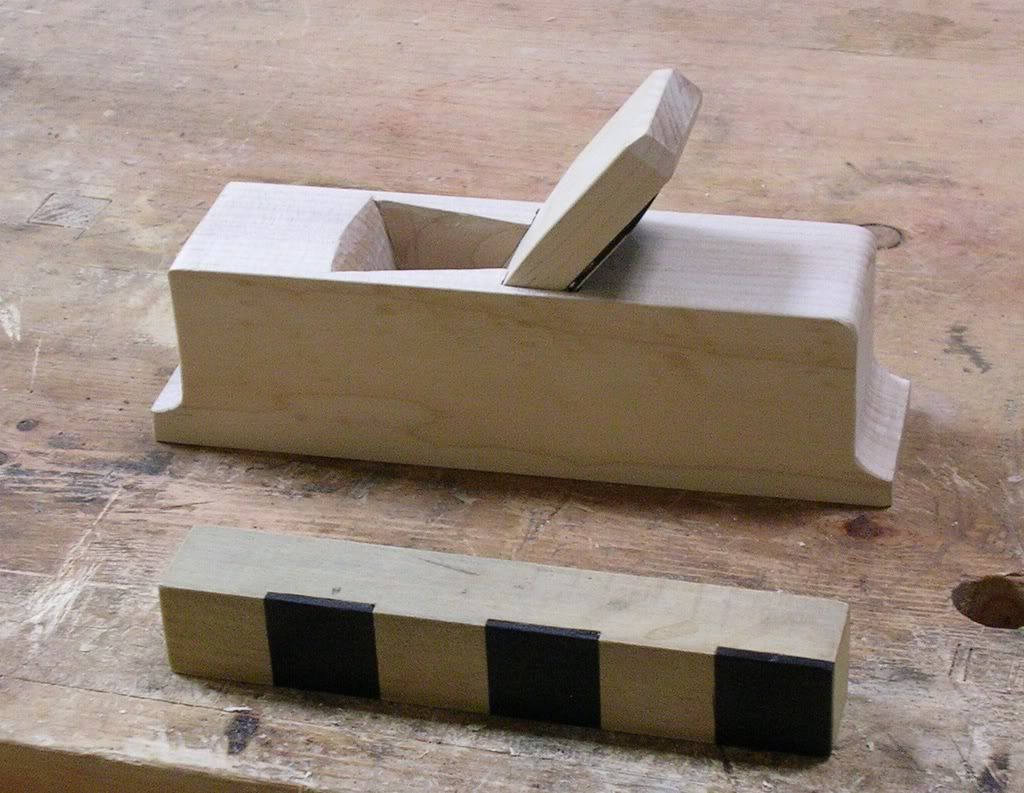 This one is in maple, thick beech eludes me.  It went quicker that the first coffin smoother that I made, is the same 50 degree bed but is about two inches longer than the boat shaped smoother.
As helpful as the text in Moxon about workbenches and other items, certain tools were given short shriff.  For instance, the compasses or dividers and the two sentences about the smoothing plane, woefully inadequate.  And why is this?  I think that a lot can be gotten from Moxon as much by what is not said as what is said.  Why are some of these tools just given tertiary mention?  Probably because of familiarity, one wouldn't necessarily state the obvious.  And that would have been obvious to people at the time period, it would have been general knowledge, so why say it again?
For such a slim volume, Moxon speaks a great deal.  There is much that can be gleaned from this tome.
Stephen