And this one is in cherry and ivory with some maple parts.  I will not have all of the parts to show the complete wheel but I have been promised pictures from the owner when it is finished.  It has a shellac finish.
It is laying on its side on my bench, one leg is broken.
I had to make a couple of parts, instead of repairing them, this is one of those pieces.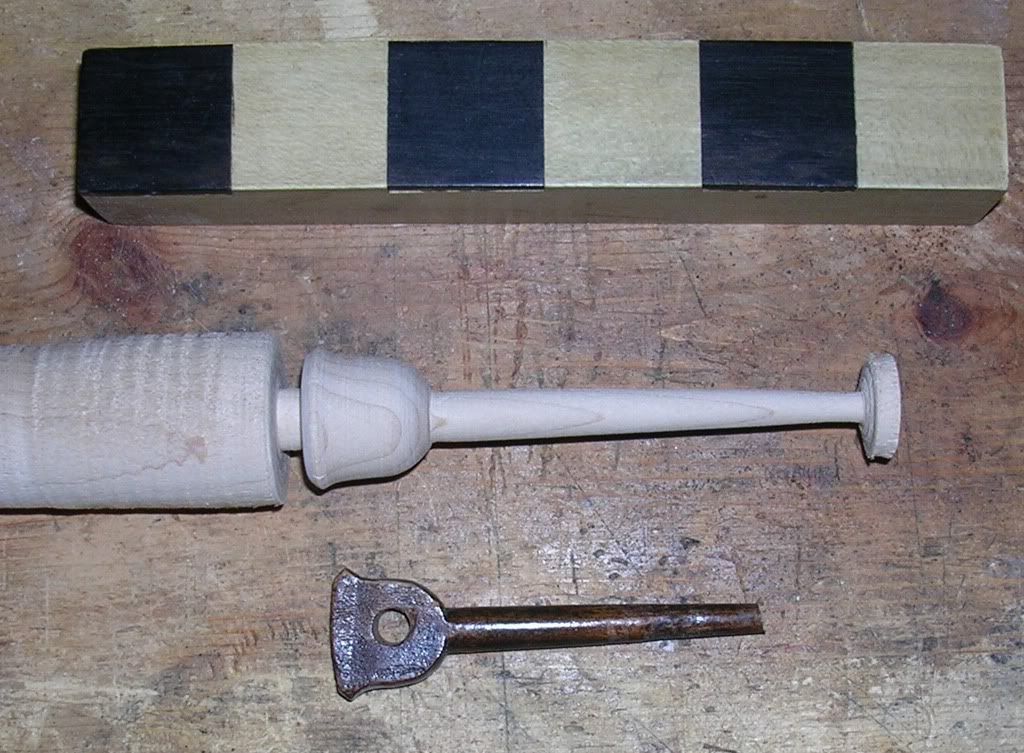 Here it is after I have split off the sides and reduced it to its proper size.  I still need to drill a hole.
I need to make another similar piece that is slightly smaller and with no hole.  The replacement looks bigger than it is because of the brighter color.  When it is stained it will 'look' and be the same size.
Stephen