I first used one of these when I built my first 1805 Turning Bench* [a foot powered treadle lathe with a bench attached], I had borrowed one of these from a friend and powered the lathe until I finished the wooden wheel, crank, pitman and treadle.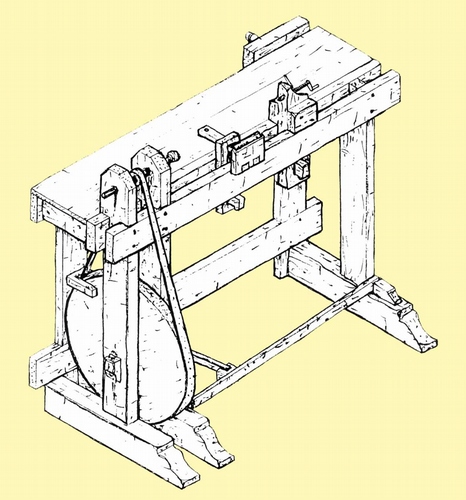 * Plans available from Tools For Working Wood.
Then today a friend called me and said he spotted one in a local antique store.  I have purchased from this guy before and he has fine stuff at a little higher than I like.  My friend described the wheel, I filled in the details to his amazement.  I then talked to the owner and bought the wheel as my friend said he couldn't afford to buy it right now.
Happy to have one and will build a small bench and mount my watchmaker's lathe and put it to use.
Stephen