I am unhappy with my modern electric spinning coffee grinder, the results are fine powder and large pieces of coffee beans.  And being as I had a nice reproduction cast iron coffee grinder, I thought it was time to make a box and drawer to put it to use.
I planed the boards flat and smooth with a fore plane and shot the edges square.
I cut all of the wood from a piece of blue stained pine.  I ripped the board to the width I needed, I wanted the box 4 inches tall plus the base piece.  The piece I ripped off, I used for the front cross piece.
I set up the dividers (compasses) to the 5 inch mark, to fit the underside of the iron top and it provided a uniform measure without consulting a ruler each time.  I scribed a line against a square and cross cut all of the parts.
I used the tenon clamp/saw to cut the shoulders of the front cross piece as well as the pins end of the dovetails on the back of the box.  That is a handy tool, but it wouldn't cut all the way to the depth I needed, so I did that with a crosscut saw.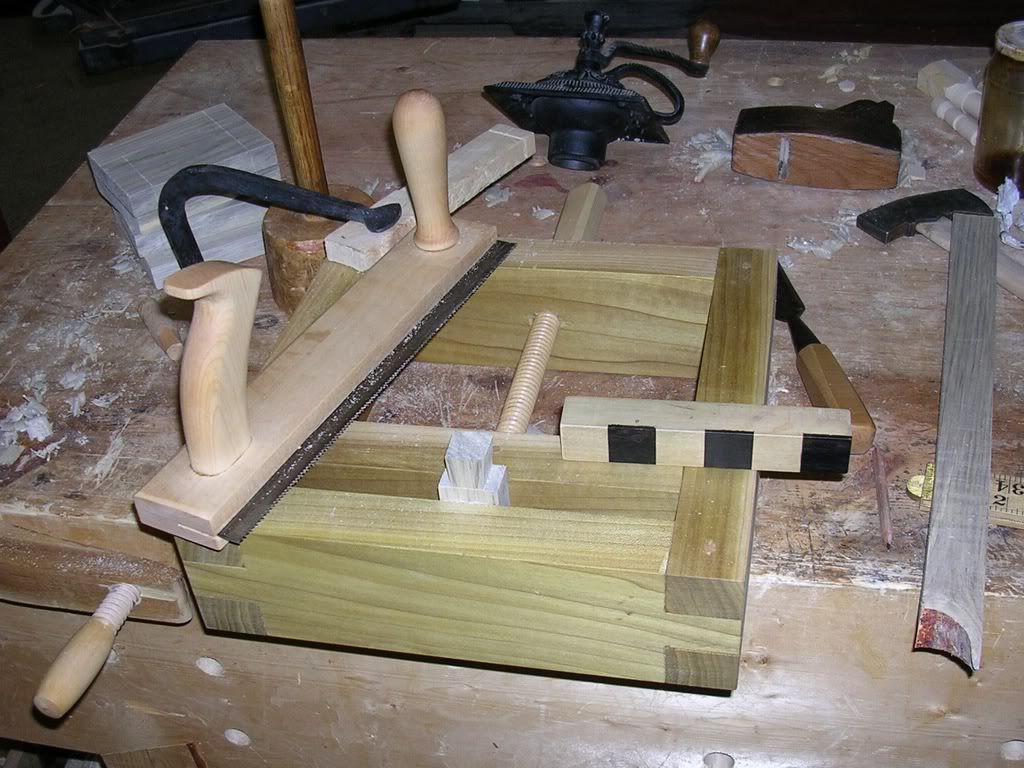 I need to make the drawer to hold the grounds, but that will have to wait.
Stephen