There is a term used by tool collectors called 'rust hunting'.  The lovely brick red glow of oxidizing iron and steel that indicates a non modern ferrous metal, delights some folks.  When I go through a flea market or swap meet, I look for rust, as that usually indicates something I might be interested in purchasing.
Well sometimes the rust is just rust and not worthy of consideration, so in the long and involved hunt, I have run into other objects.  A few years ago I started collecting glass and it has got completely out of hand.  I don't do well with glass, I break things.  And for some reason I have started collecting.
Not only glass but also pottery and ceramics, and I don't know exactly why, other that I just can't pass up old stuff.  Here is an interesting Redware milk or cream pitcher,  it has a great traditional shape and if it is old is remarkable condition.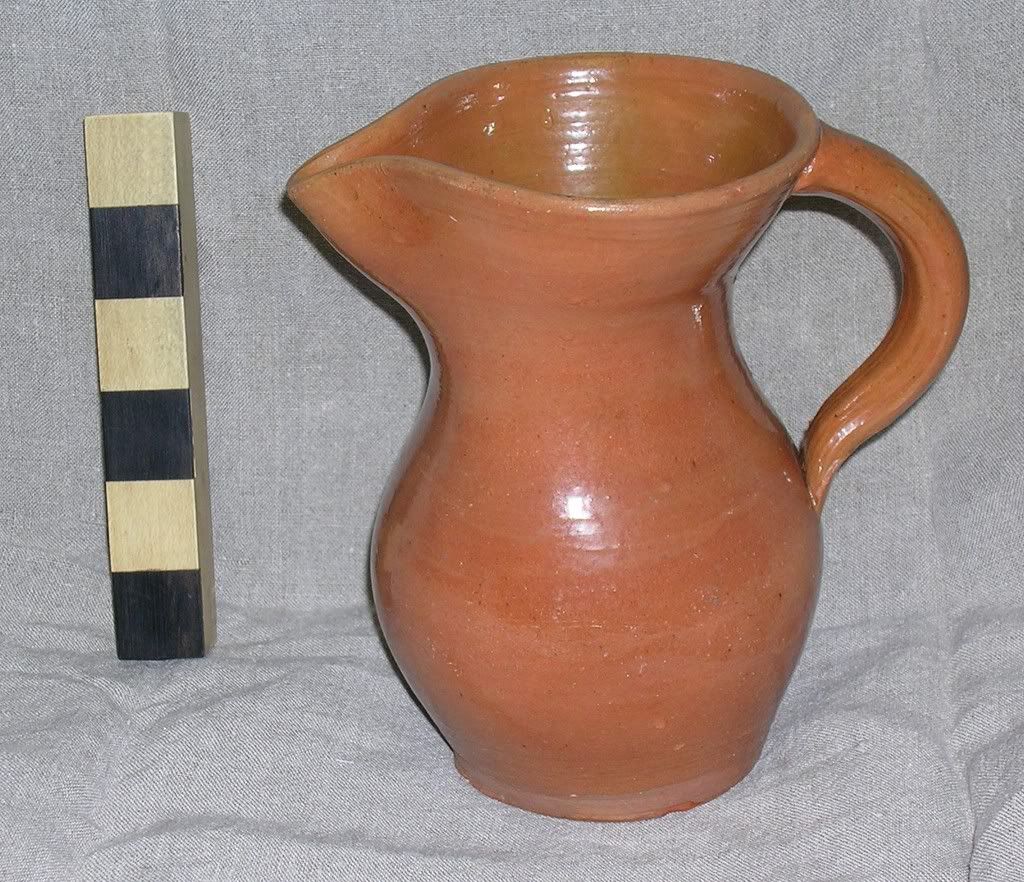 I also purchased what I called 'a beautiful cased glass tumbler', and I heard myself say that out loud.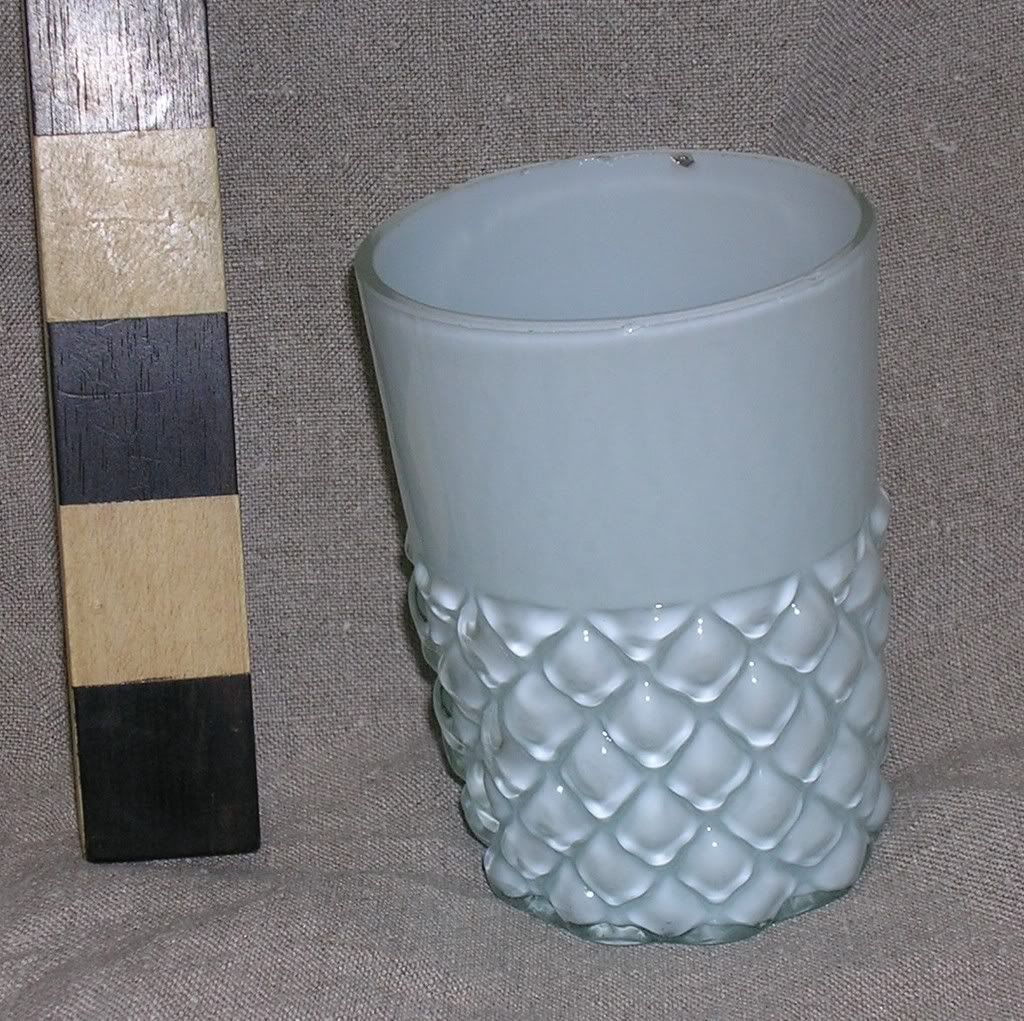 It is done in a three piece mold and is finished off on a pontil.  The top edge is ground, has a few minor chips and the photograph doesn't do the color justice, I can't believe I said that out loud.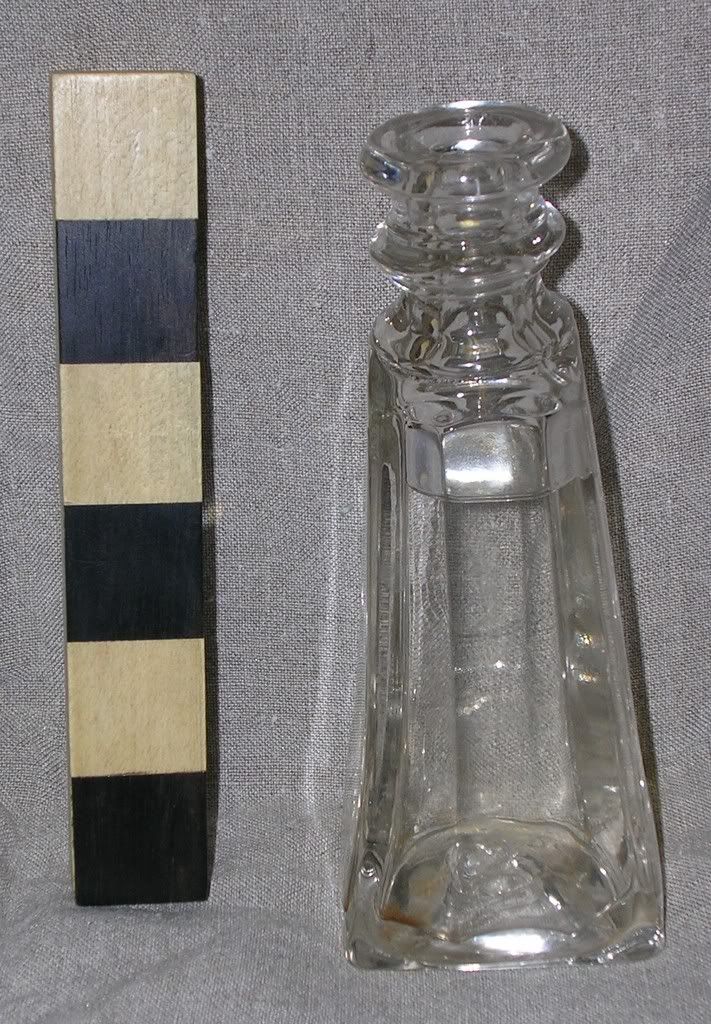 However, I did find a bit of rust, albeit a deposit in the corner of a sauce bottle.  Now while this just looks like a small glass bottle, when I first looked at it, I wondered how the hell did they make that shape on the inside?  The outside of the bottle is square, in a nice inverted taper.  The inside of the bottle is octagon.  It is blown into a two piece mold, with an internal mandrel and the bottom is added on to finish.  The bottom has a 'ponty' and is a separate piece added while still hot.    This accounts for the distortion of the outside bottom of the bottle.  The neck is also flame finished.  Somebody went to a lot of trouble.
The liquid in the bottle is white vinegar, there are some deposits on the inside plus the rust in the corner.  I really would have liked to find a nice sash plane, a twist auger or old saw but if I can't I guess I will continue to accumulate this stuff.
I need a life, I need a wife.
Stephen