This is another one of those tools that I have always wanted to build.  The problem was I didn't know what it looked like.  I had seen illustrations of large versions used for cooperage in Sloan and Tunis, but had not seen a smaller version.
I imagined that it might be like a surgical tourniquet from the nineteenth century, but wasn't certain.  I have actually used an old brass tourniquet to clamp together a picture frame and it did work.  Then I ran across an engraving in a late nineteenth century French catalogue and knowing just enough French to get in trouble I figured out what the following actually looked like.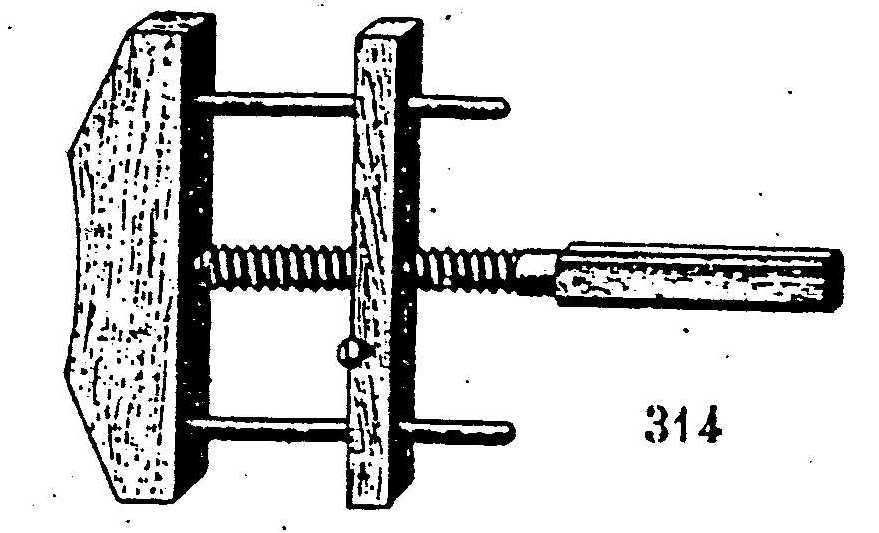 I figured out what was missing and came up with the following.
It was simple to make and it took less than an hour.  The handle was already done and I will make another one with a square (octagonal) handle to help in tightening.
Stephen