Knowing the properties of the curly maple I have been using for crochet hooks, I decided to make some smaller versions also for knitting needles.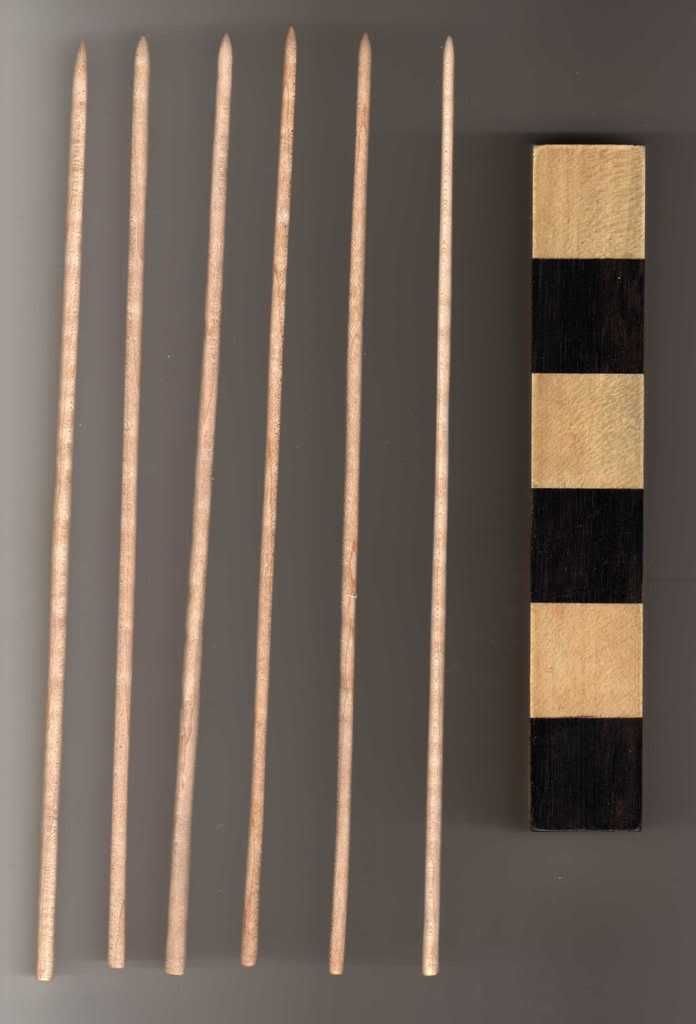 The pair on the right are 3/32″ in diameter, the others 1/8″.  They were actually easy to work once I cut out the square blanks.  The wood was straight grained and curly which contributes properties to the wood.
I shaped these with a small bronze spokeshave and finished with a card scraper.  I sanded them with a piece of worn out 80 grit, then finished off with 220.  I then raised the grain by getting them wet with water, then sanded again with 220.  I then used a bone folder to burnish the surface.  I will finish these small needles and hooks with linseed oil and a bit of glycerin to strengthen and keep them flexible.
Birdseye maple is caused by crowded growing conditions and curly maple is from windy growing conditions.  The grain being curly seems to be much more flexible and resilient that straight grain wood of the same diameter.
Stephen