I never thought I would make a 'presentation' tool, that is what I get for thinking.  I was asked to make this plane for the retiring president of the Nevada Woodchucks in Reno, Nevada.  This was the end of last year and I was able to deliver the plane during my annual holiday visit to the Truckee Meadows.
Here is the happy recipient of the Coffin Smoother.
He looks like he liked it.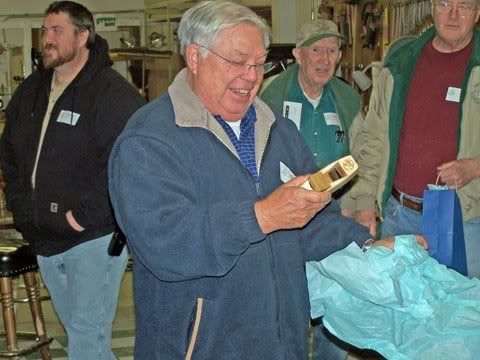 And here is the plane with its pyro-engraving.
I would like to thank Tom Dowd for the order and the photographs I included here.  I have also been invited to teach a Workshop on plane-making for their club.  Not sure if it will be this spring or in the fall.
Stephen