Well, about that list, apparently it can get longer and shorter in a matter of days.  While I had not intended to ever make a set of Violin Scrapers, apparently I couldn't help myself.  But before I show you the scrapers let me show you where they came from.
Now I should warn the faint of heart, an old saw was sacrificed in the production of these scrapers.  Now rumor has it the violin makers would use broken sword blades and Moxon mentions using old broken knife blades as scrapers.  Well, I just made rough copies of the originals.  But first of all the sacrificial blade.  This blade was badly pitted, had a break and another fracture, so it met a good ending.

I will make at least 1 if not two saws from the tooth section of the saw.  The other pieces will be fashioned into scrapers.  I even make small scrapers out of the end pieces with holes.  I think I will mount the nicker nib in a special place.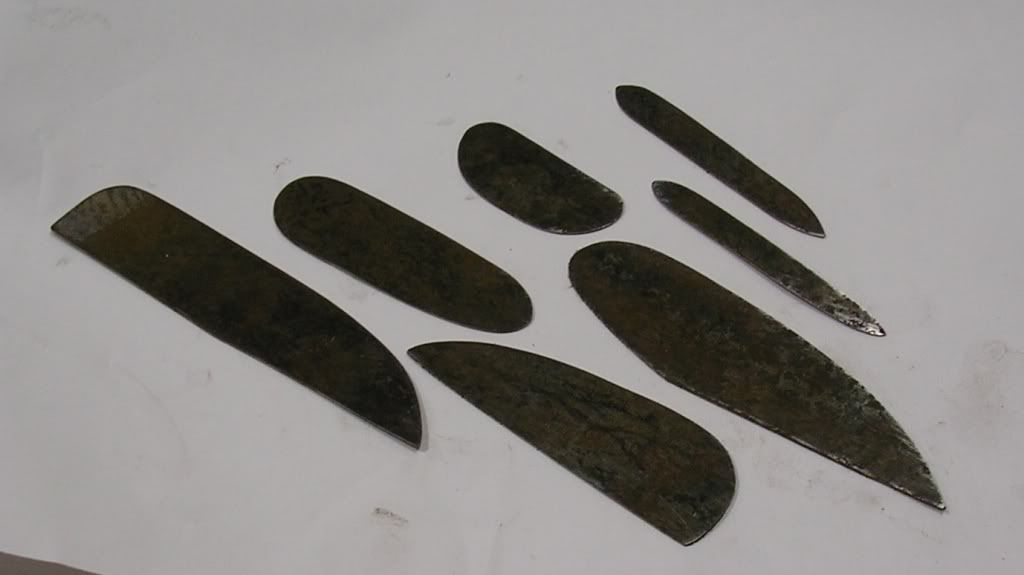 These are the scrapers based on the image provided by Ken in his previous comment.  I am not sure of the scale, so I made them all to the same proportions to each other.  The longest scraper is about 5 inches.  They are not sharpened and in need of their own wallet to protect their edges.
So while not on my list a few days ago, this one is now off the list.  I do like their shapes.  I need to seriously reconsider this list thing.
Stephen