After seeing the recent 1923 Swedish film of the clog maker, chair maker and spoon maker, got me thinking about my list.  One of the craftsmen wore a leather bib apron, just at his chest and this reminded me that I needed to make another bib.  I am not sure what happened to the last one I made, but I need another one.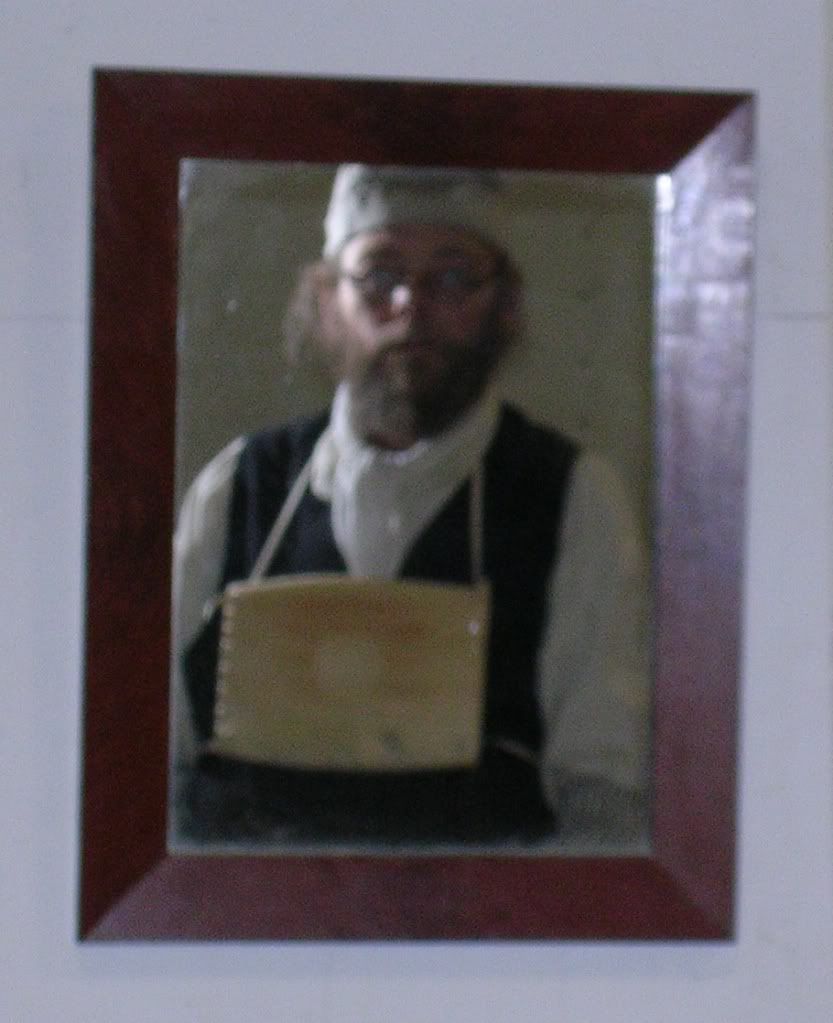 This is the best picture I could take of the bib in situ, I do apologize for the lack of focus.
I do a fair amount of hand work and am constantly using my chest to support my work and I need more protection than an apron.  My regular apron is from the waist down, I do have another that has a bib but it doesn't offer enough protection.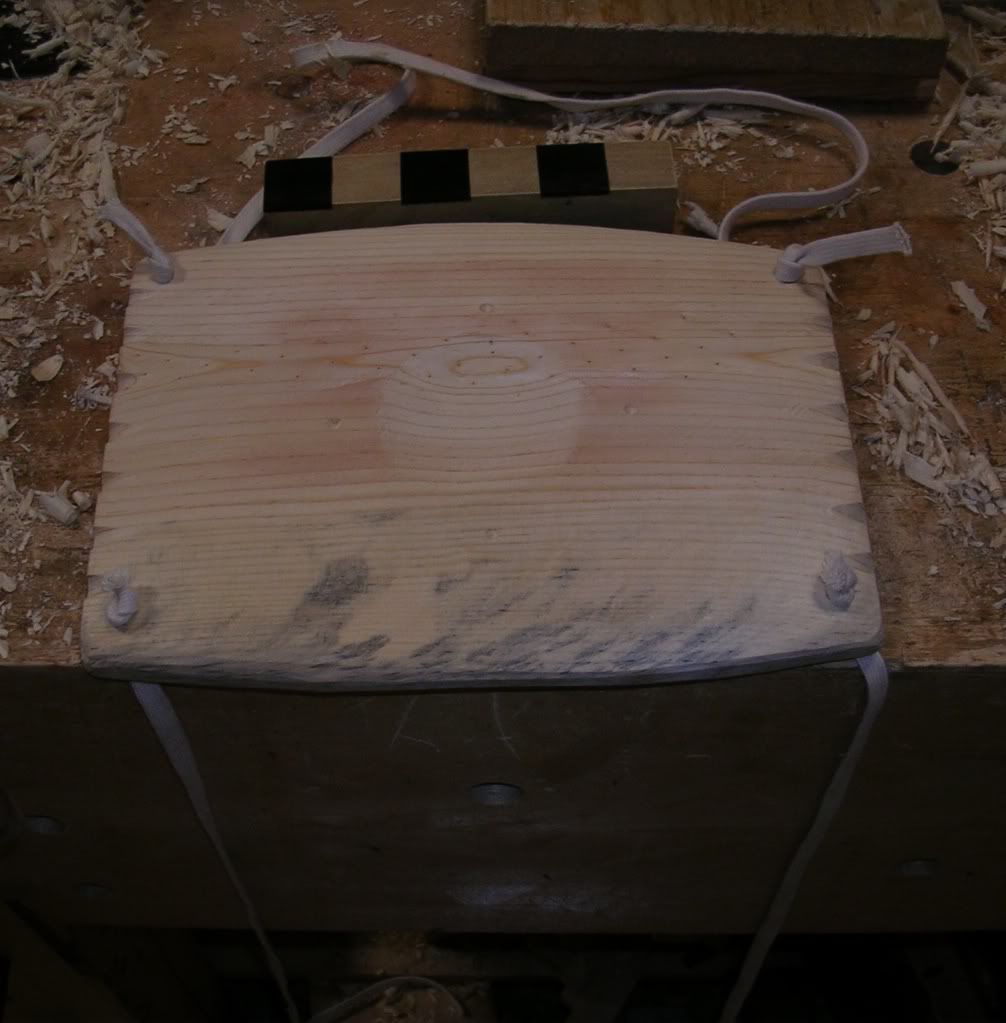 Bibs were traditionally worn by Chair Makers and was sort of a status symbol, as they were often decorated.  The depression in the middle is to receive the knob of a brace.  There are other countersunk holes to allow a brace with no knob to be used.  Now I need to make a dedicated brace for the bib.  The brace instead of a knob has a sharp point that is set into one of the holes on the bib.  Pressure can then be applied, distributing the force across the chest.
I will do a bit more decoration and embellishments.  I am also going to make a canvas and leather backing for the breastplate to keep the wood from abrading my clothing and adding a little padding.  This was one of those items that has been on the list for a while.  For now the list seems to be getting shorter, well except the dedicated brace.
Stephen