in the restoration of this small Victorian Shelf.  I did after all have to make some plywood!  The fretwork in the sides of this shelf unit was damaged and originally made out of 3 pieces of one eight inch birch, laid in alternate layers making an overall finished thickness of 3/8″.
I selected a piece of white birch and crosscut a small piece the correct size, then ripped it into thirds.  Well they were too thick, so I planed them, it wasn't pretty, then toothed the pieces to prepare them for hide glue.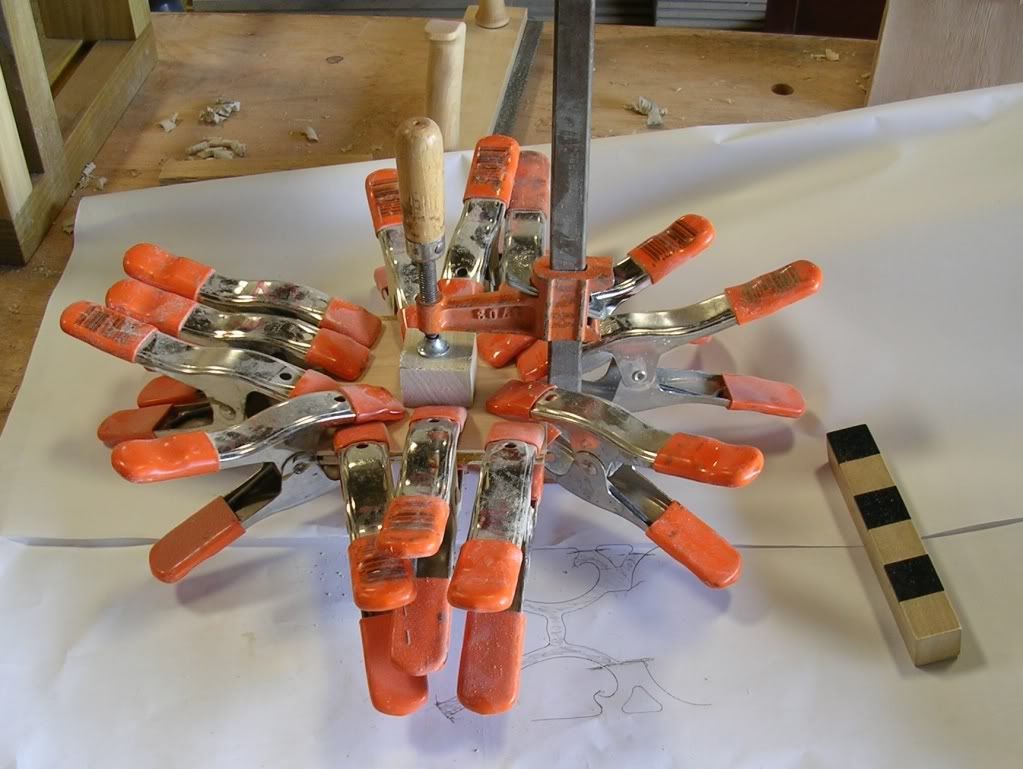 I warned you.  I borrowed a few clamps from my neighbor and glued and clamped the pieces together.
The drawing shows what I need to make in terms of the lacuna in the original, I made extra.
This is the edge of the plywood that I needed for this restoration project.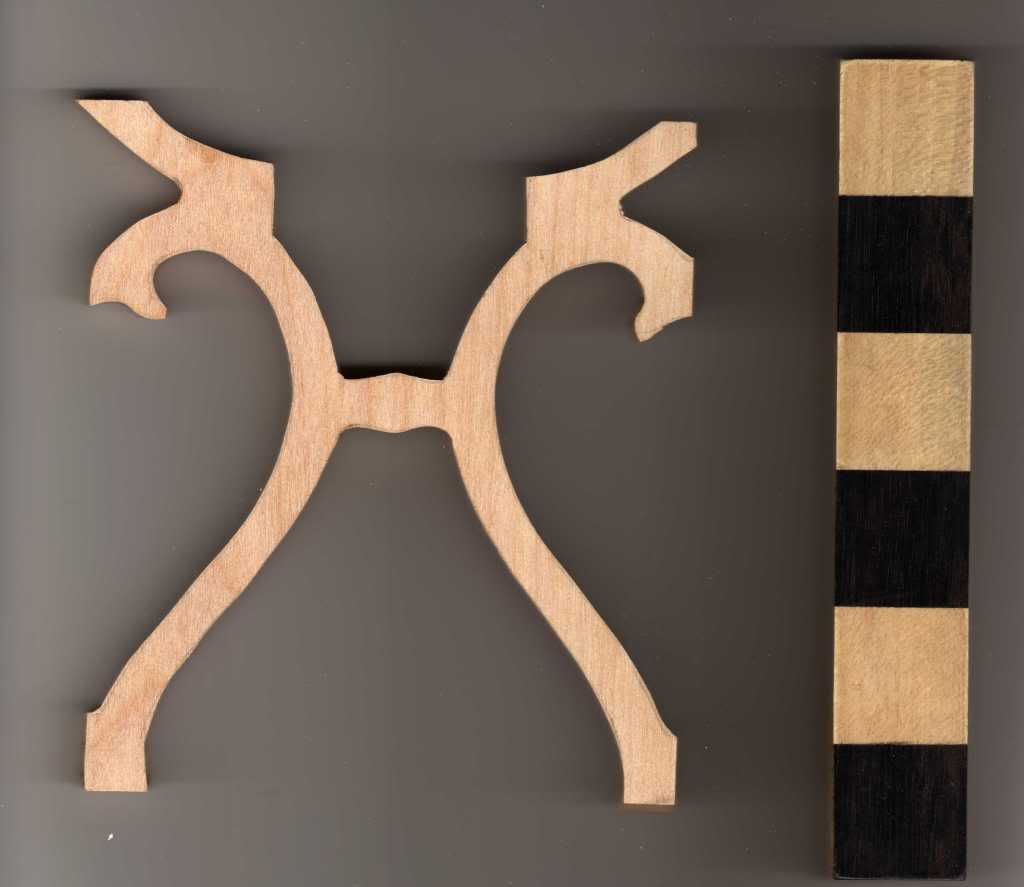 I did use another neighbor's scroll saw, yes a noisy power tool, just like how the original was made.  However I didn't need to pierce any pieces as there was open access to every entry point.

Now this picture may make it all very clear.  I fit the missing piece in such a way as to remove the least amount of the original, and still make a substantial structural repair and when it is done not be visible.
I will glue it in place, fill any voids and finish with pigmented shellac.  I have a few other chips to repair before I do any finishing.  But I thought I would post this as it sits today.
Stephen