Well that didn't take long at all.  Although I don't have a table yet, I was able to use a couple of holdfasts to secure it to the front of my bench.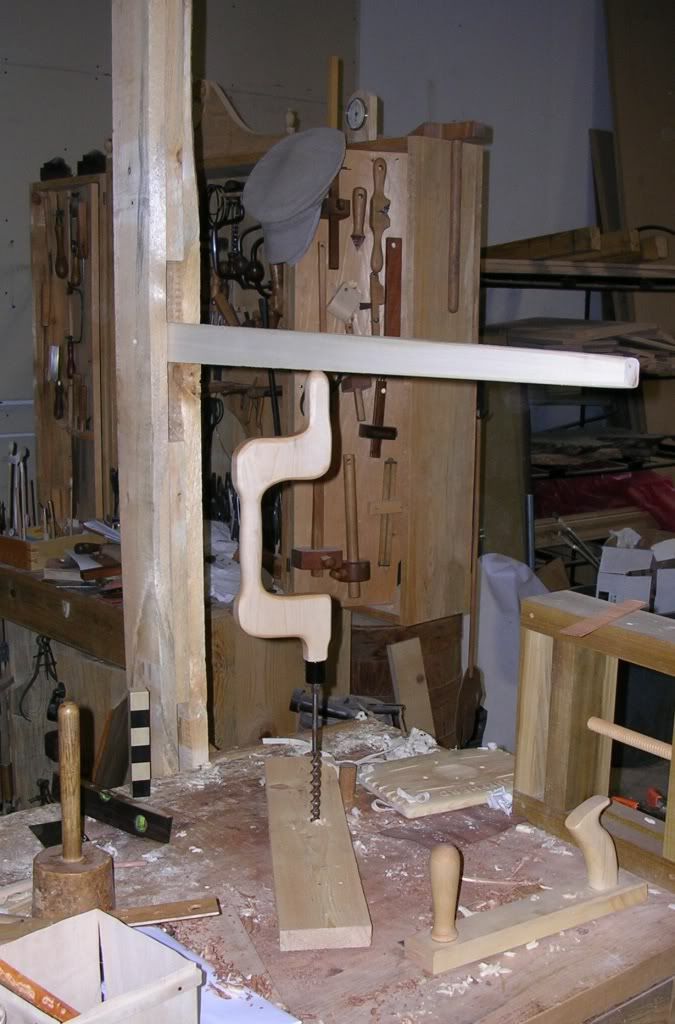 I couldn't be happier as to how it works.  I made the post from some scrap pine that was salvaged from a pallet.  There are three pieces of wood that I glued it together with two openings, one for the beam and the other for the table.  I took the board with the most bow and cut it up for the center pieces.  This will allow me to adjust both up and down to accommodate any size material and different length drill bits.
The beam is a scrap of poplar that I tapered, drilled a hole for the pivot then drilled a countersunk hole on the underside of the beam 12 inches from the post.  This means that if I center the work and the hole to be drilled in the proper place, the hole will be straight up and down.
I plan on drilling a small hole on the end of the beam to secure a weight, as was traditional.  I however feel that this provides plenty of leverage and there is no worrying about whether the hole is straight up and down and this tool insures that with proper setup the holes will be straight.
And the list gets ever shorter.
Stephen