and here are a few.  Last summer after talking about pens and ink with a woman, she asked me if I had ever seen one of these.
It is not a Pharaohs shaving brush.  Maybe this will help.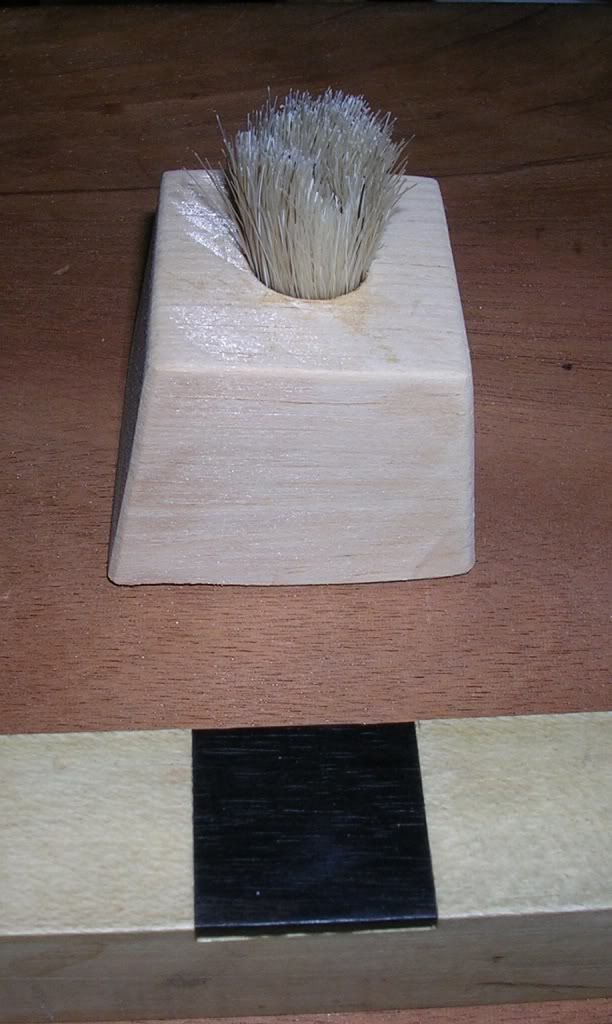 I borrowed an electric beard trimmer and did a bit of trimming.  The horsehair is secured in the hole with hide glue.  When I make another one I will make the hair much shorter so I won't have to use a bridle on the horse hair.  Figured out what it is yet?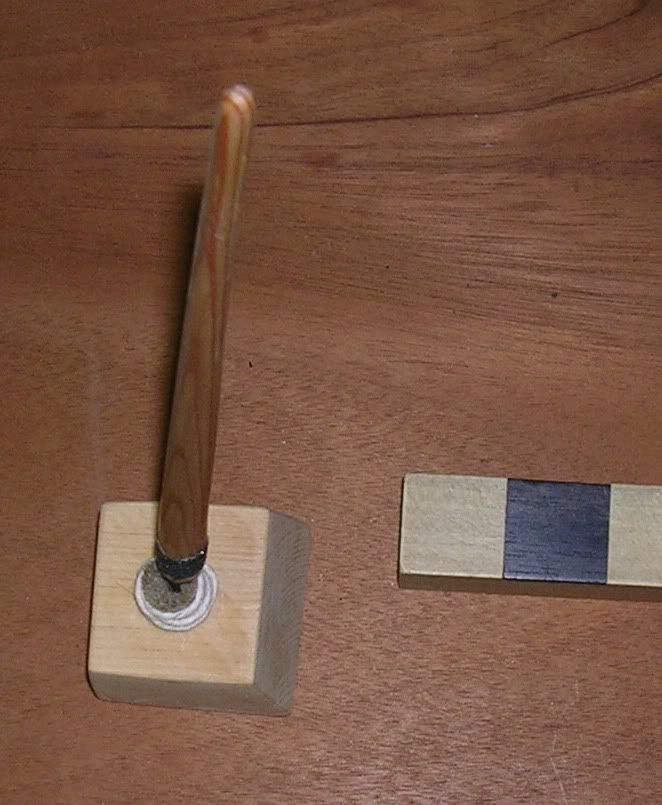 I don't know if this is what it is suppose to look like, but from her description it was intended to both hold a writing pen and clean the tip at the same time.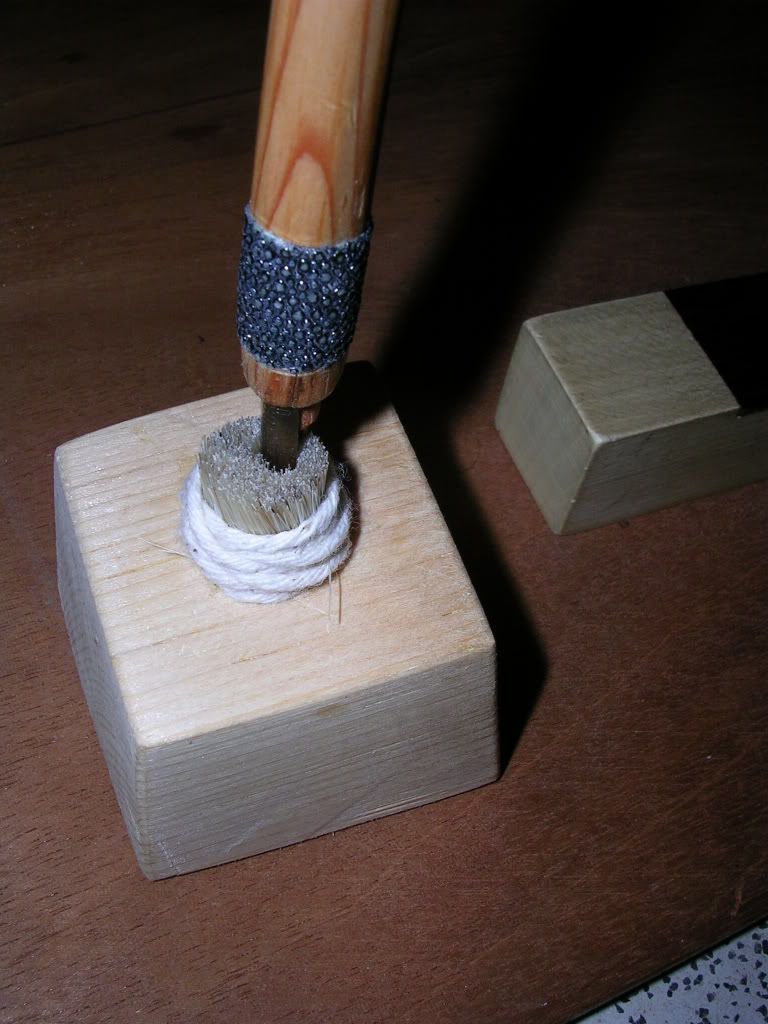 Last week I made the first in a series of hat stretchers to sell at the Park this summer.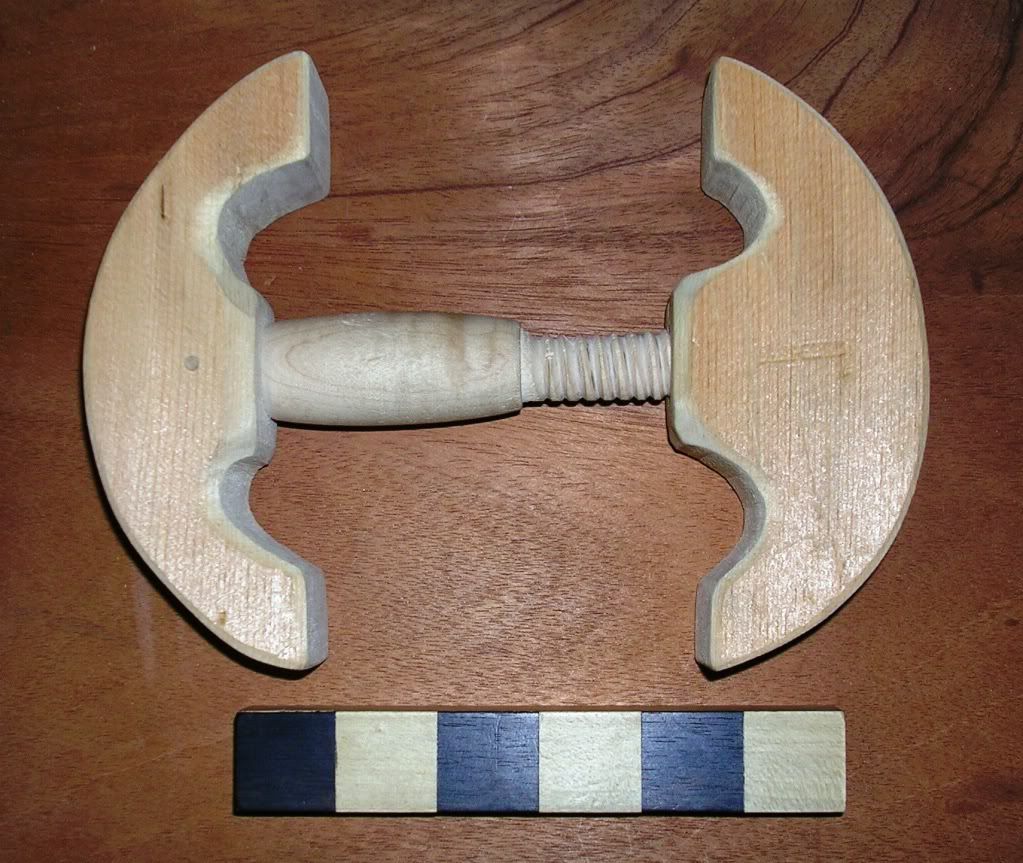 I needed one of these because my derby is a little tight, and no I am not getting a big head.
While I was at the outdoor swap meet over the weekend, I picked up a half inch Jennings drill bit, a nice 1830's glass creamer and one of these.
It is a checkering tool used for painting and graining.  I already have a couple, a new one very similar to this one that I paid $45.00 for about 10 years ago.  I also own an old English Checkering tool that I paid $150.00.  (Sometimes I spend good money.)  This one is unique in that the wheels are made of zinc.  And I paid $2.00 for this one.
Also be careful what you wish for!  For a while I have wanted one of those third hands for holding pieces together in just the right place.  Well, I picked up two of them, one with a magnifying glass and the other one was missing.  So I put the two together and came up with this contraption.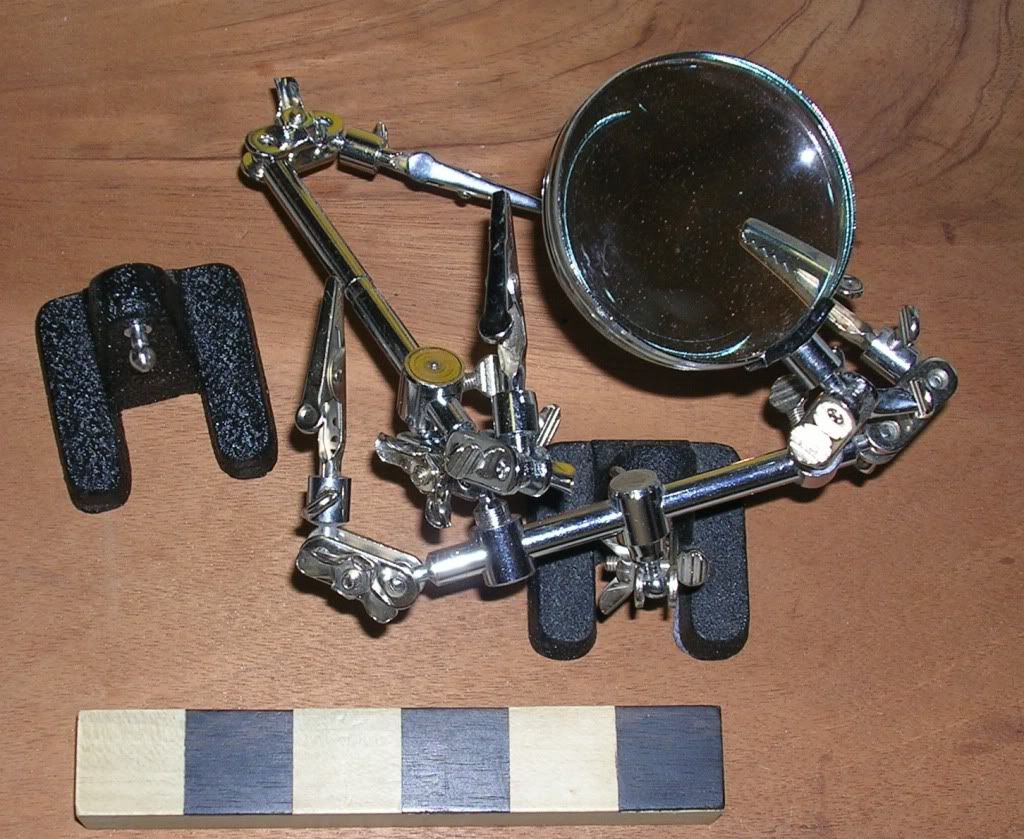 Stephen