Doing the restoration work on the Bureau (chest of drawers) required that I make some cuts in old veneer in order to add the repair pieces.  In some cases I have to remove enough veneer that I can harvest it and use it for repairs on more important locations.
Because this veneer is so thick, on certain sections I must use two layers of new veneer to match the old thickness.  But by carefully harvesting some of the old veneer I can use it to make repairs.  At first I thought that maybe I could get some good veneer from under the glove boxes.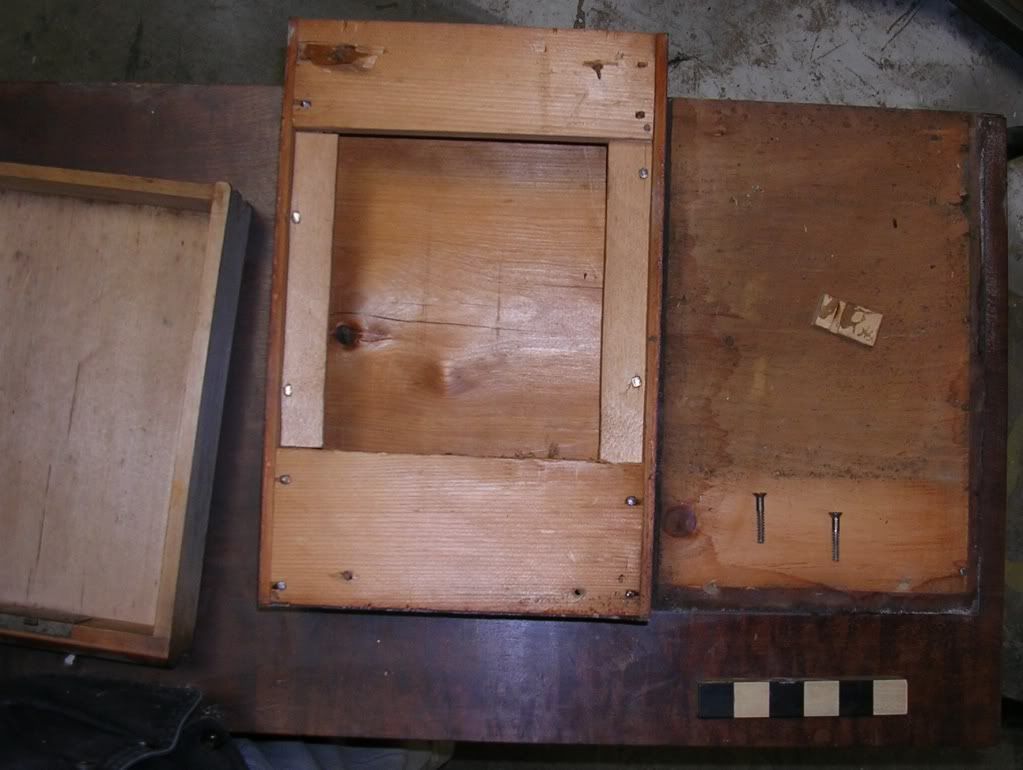 But that didn't happen.  And I have run into this before, they didn't waste any of the valuable hand sawn veneers.
Each old piece of furniture I work is a learning experience and this one in particular leaves a lot of tool marks that allow me to determine what tools were used in the construction process.
Just to the left of the gnomon are saw tooth marks from when the craftsman trimmed off the pins on the rear of this drawer.  Then it was smoothed with a hand plane.
And there are also interesting things not normally seen, like the bottom of the drawer.  While it looks nice and smooth on the inside, the non-money side is rough as a cob.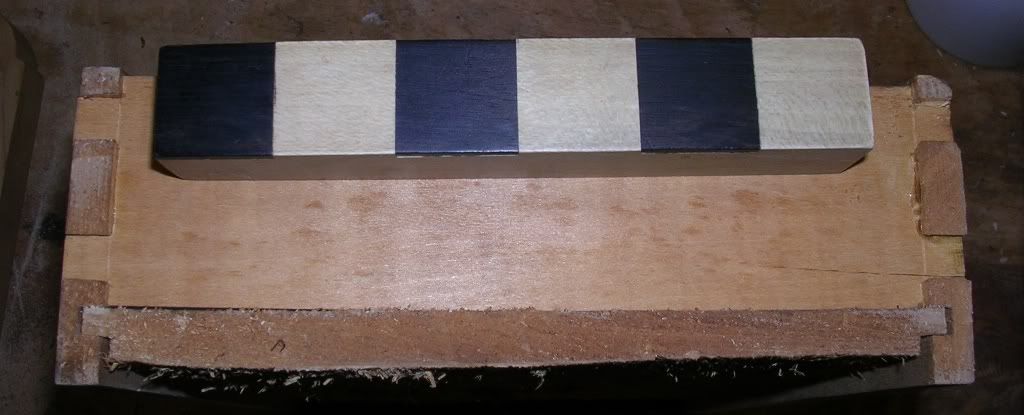 This a view of the inside of one of the two glove box drawers.  Kerfs for the half blind dovetails and lock mortise go beyond their marks.
Also there are 4 holes provided in every half mortise lock, only two screws were used to fasten them to the drawers.
I added in a small piece of veneer around the escutcheon hole.  I will order replacement brass escutcheons for the two that are missing.  I will do some filling work after the escutcheons are installed.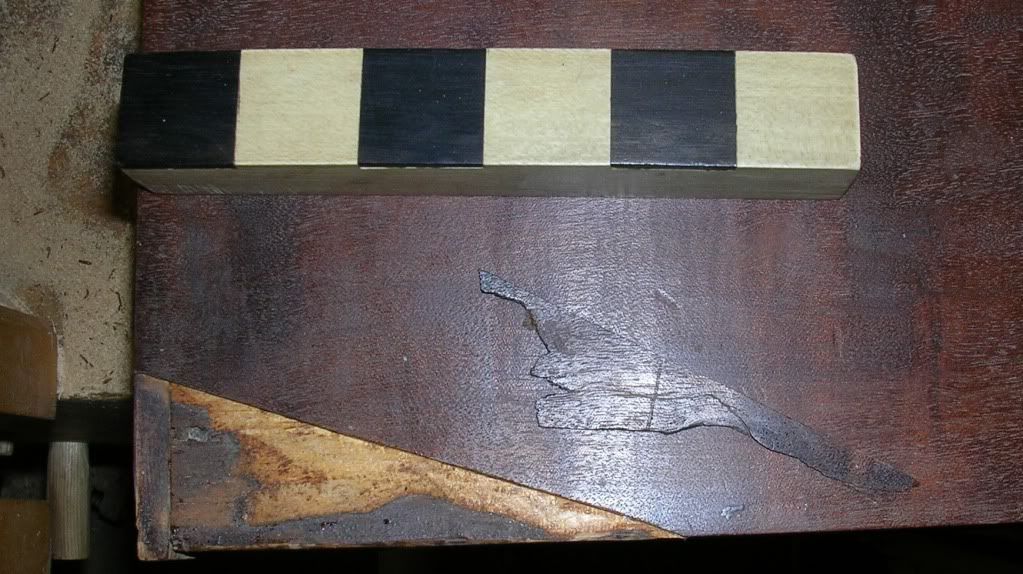 Damage to the back of one of the glove boxes has salvageable veneer that I was able to harvest.  I used a straight edge and knife to make the cut, then heated up the veneer, which released the hide glue and allowed me go get a little bit of thick veneer.
I will salvage some more from damage on the other glove box, but at some point I will need to replace what is missing which I will do with two layers of veneer to match the thickness.
Stephen