I have more to say about scrapers.  The mere act of cutting the blades and grinding them changes the edge characteristics of the metal and adds to work hardening.  I also suspect filing and even stoning add somewhat to the work hardening of the steel above its original hardness.  And old saws aren't that hard which is fine, they don't snap when kinked.
The Stradivarius scrapers are made of a particularly pitted old saw that I have cut down to make another pattern makers saw.  I don't care about pits on the saw blade but it can cause problems on a scraper.  So all of the edges have been ground somewhat, the knife blade shapes are sharpened like knives.  The others are sharpened with a 45 degree bevel and capable of only a single burr.  But they don't necessarily need a burr.  A rough grind will quickly scrape a surface, albeit rough.
Sometimes the best metal is under the handle and toward the heel which usually has less rust.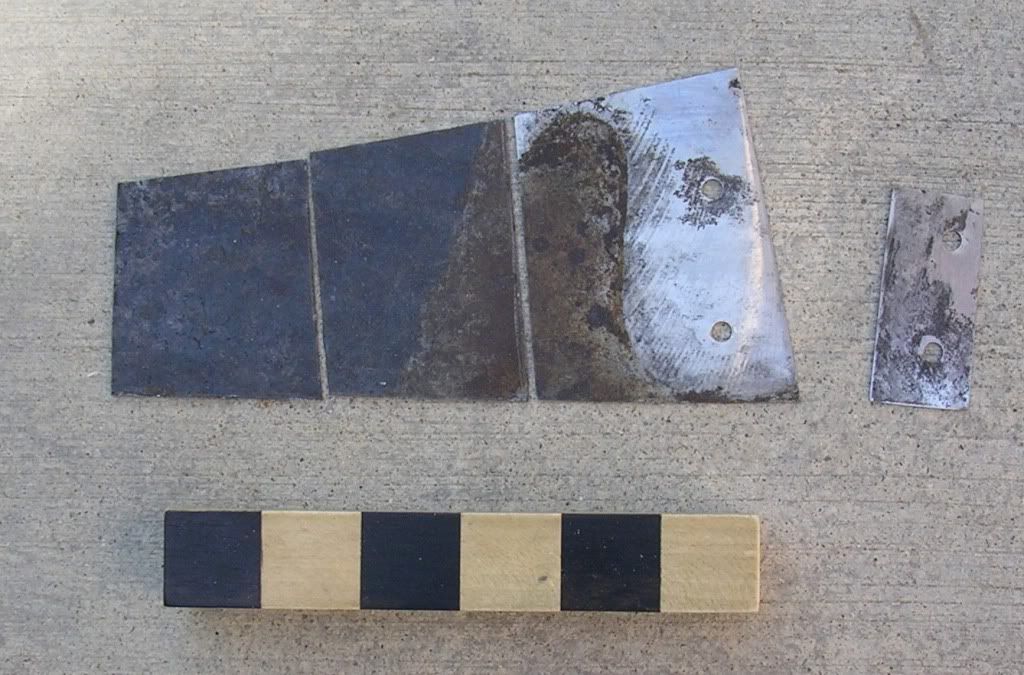 I am going to make a couple of 45 degree luthier scrapers and a square card scraper from the ones on the left.  The small one on the right has already seen good service.
 I also have a couple of original scrapers, the upper one is from a nineteenth century English tool chest and the other is marked OSBORNE, which are known for their leather working tools.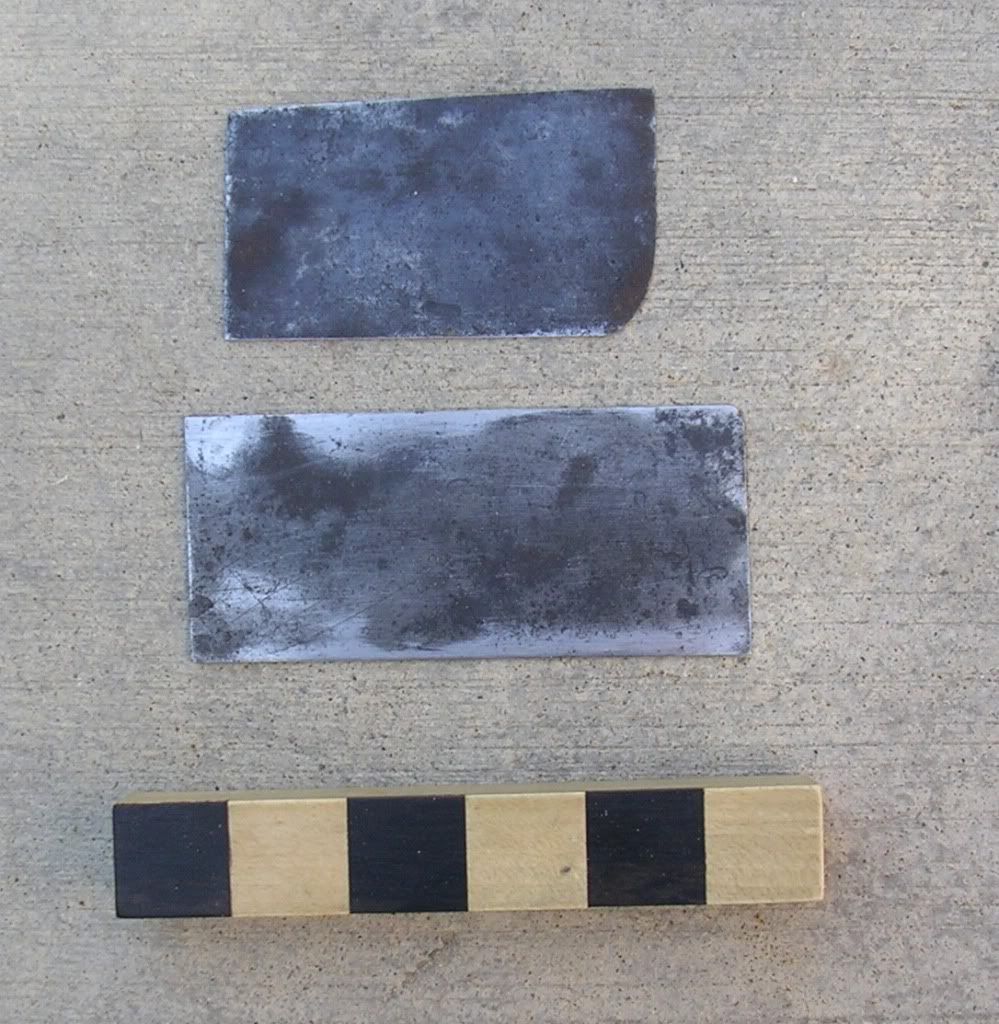 The rounding of corners is the condition that I found them.
And if it is too pitted you can always make a glue comb from the blade.  This is discussed in Hide Glue – Historical & Practical Applications on page 42.  Used for a uniform coat of hide glue on all glue joint surfaces, especially for veneer work.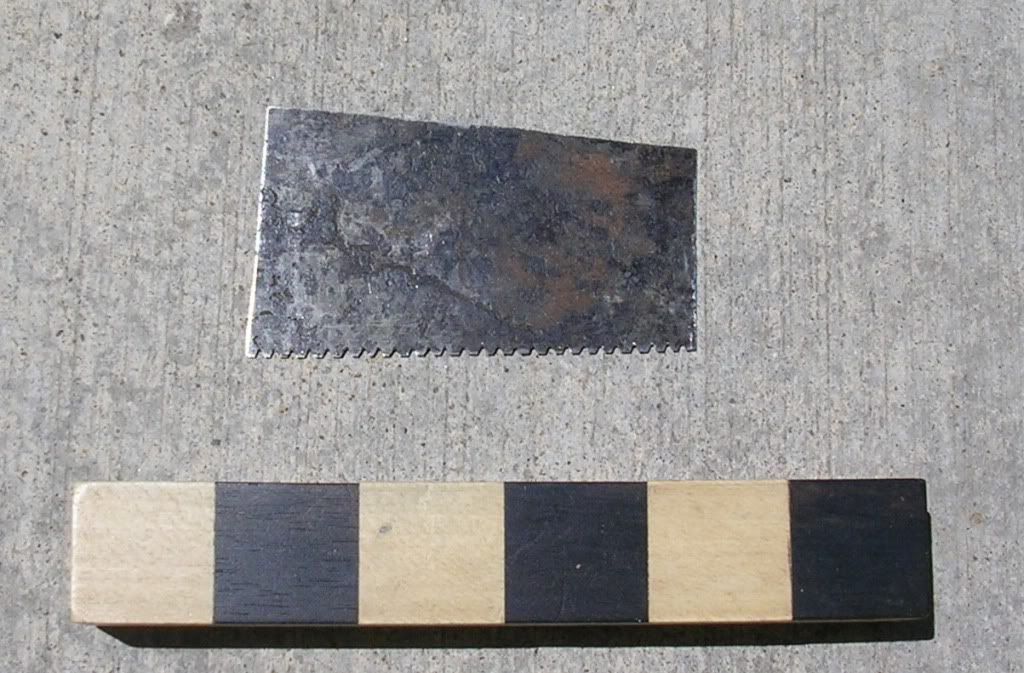 Stephen