This is the stencil on the underside of Chairs made at the Public Works in Great Salt Lake City, Utah Territory in that year.  It is from the underside of a Gondola Chair that had been made for Brigham Young.  There are many examples of these chairs including 26 I have made.  My reproductions have a stencil that is 15% smaller than the original, in order to tell the difference.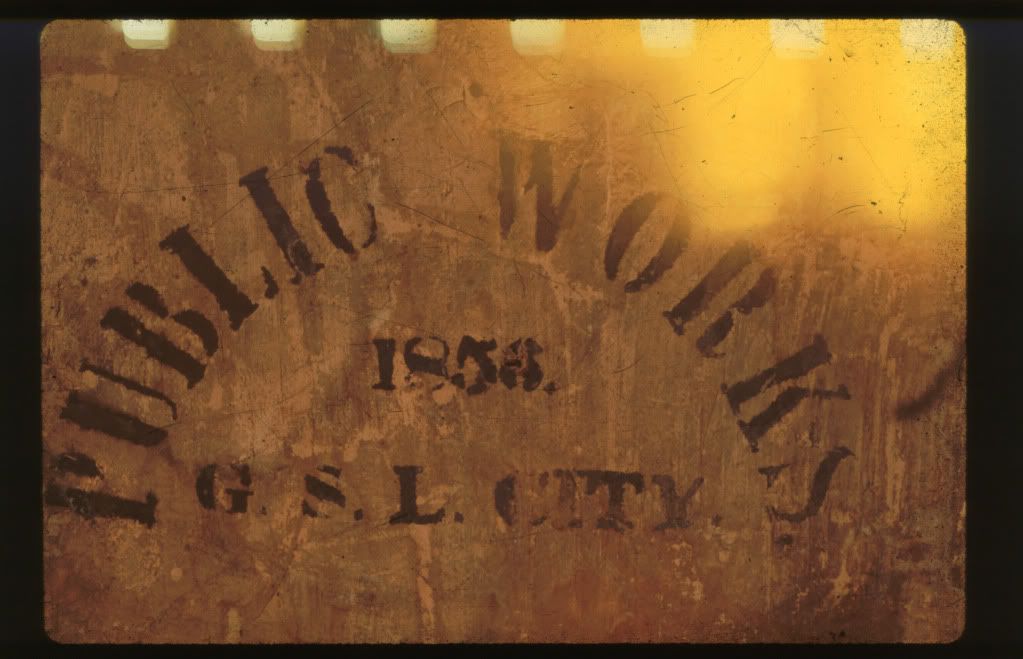 Here is another scan of the 35 mm slide that I did with the dust and scratch removal feature on my new Film Scanner.  This is the first in what will be thousands of slides and negatives that I will be able to preserve digitally.  I am very pleased with the results and this scan is not anywhere near the maximum resolution of the scanner.
The flare at the top is from the original slide, a few of these occur because I typically didn't advance the film as far as recommended in order to squeeze out an extra frame or two.
 Stephen