Well the scanner seems to be working quite nicely, although the Hazard Knowles plane pic was too big to upload so I had to compress it to fit.  Nice handle it matches the bench top.
This was in the collection of Ray Wilson in Indianapolis and I shot this slide in 1979.
I was invited to an invitation only tool show in northern Indiana in 1978 and shot the following two slides.  The first one is a group of small planes, I think they are luthier planes as the following slide shows other tools.  They are exhibited on a 12 inch square marquetry floor tile and there are over two dozen planes.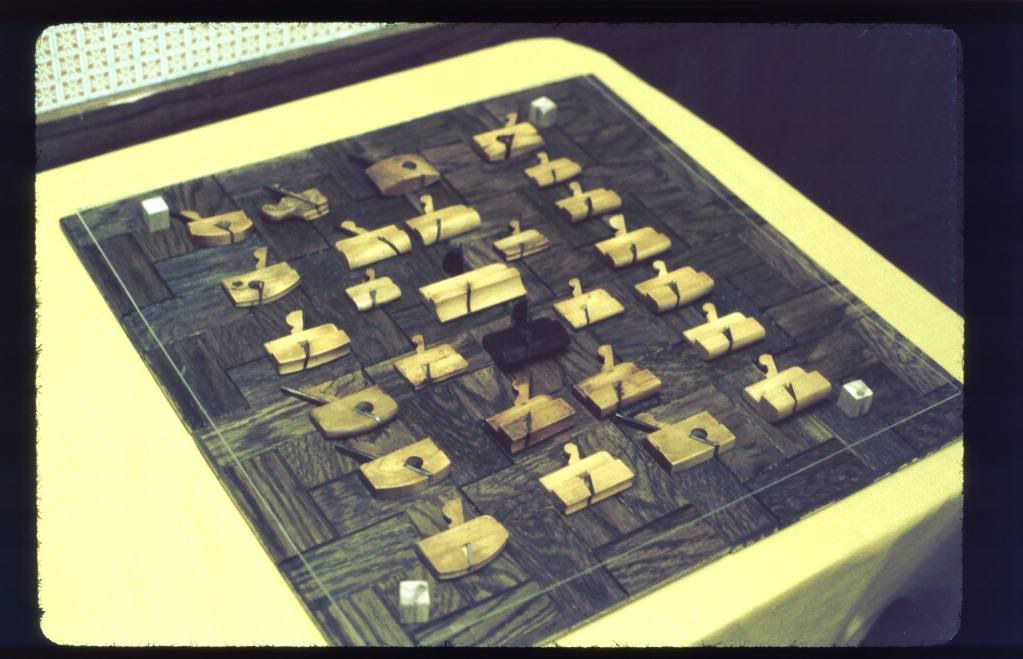 These are tools and forms used by a musical instrument maker. (Ken, I think I have mentioned these photographs to you before).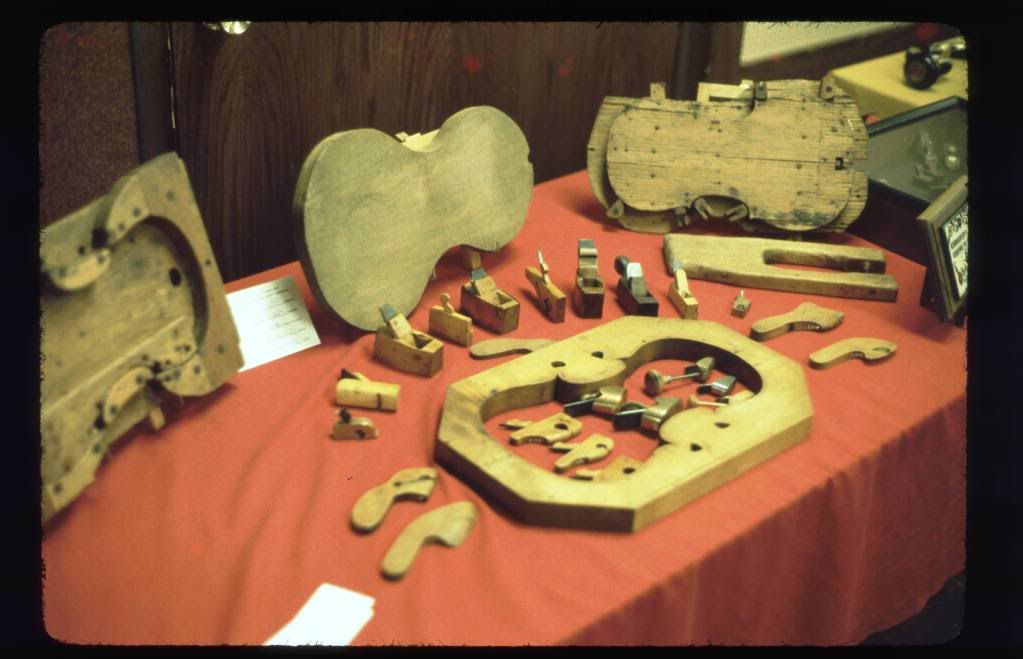 At this show I was taken into a back room and shown a couple of illegal trip guns, one was disguised as a window sash lock.  I wasn't allowed to take pictures of those.
Stephen