Well, this spinning wheel is finally finished and spinning admirably.  I had a couple of large thick oak tanned leather washers made courtesy of Diamond Jim Davis the Leather Worker at the Saddlery at This is The Place Heritage Park.  He also drilled a hole in the whorl washer of the same live oak leather.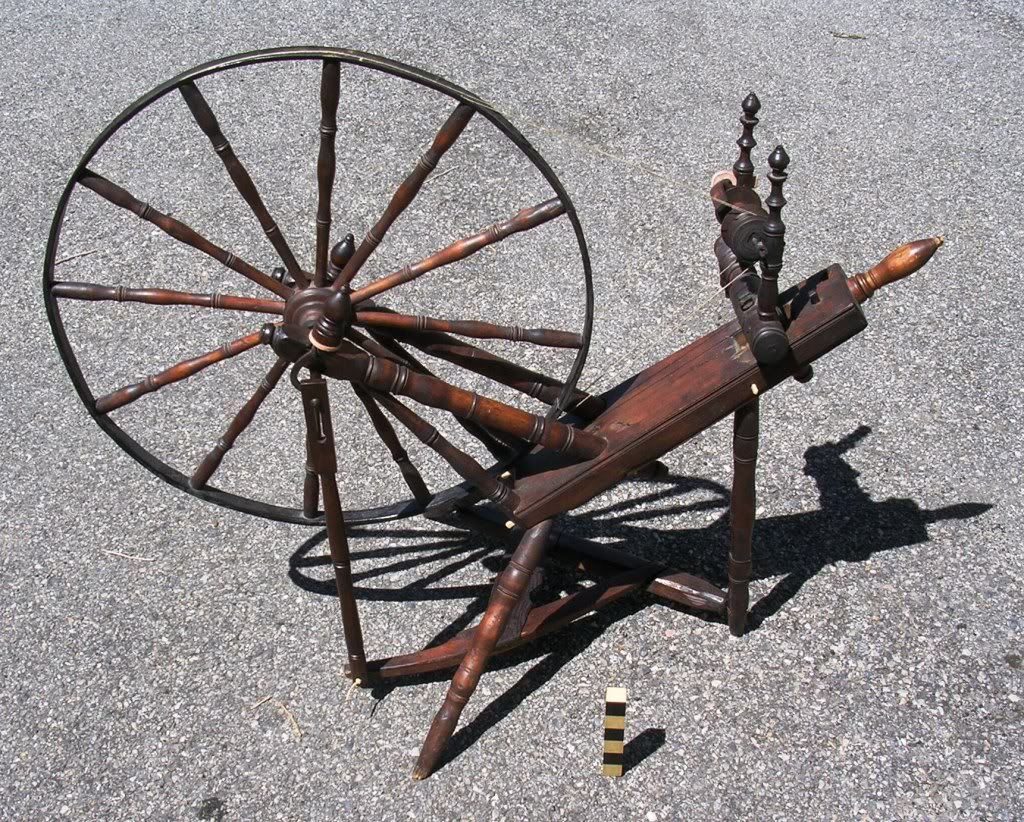 I used linseed oil and burnt umber pigment in two coats to get the pitman and wheel nut stained.  After several days of drying, I then used some shellac with black iron oxide to get the details darker, followed by a coat of linseed oil and after that dried a couple of days another light coat of shellac.  They were a bit too shiny so I roughed them up a bit and brushed on some dust, then brushed it off.
I did use Hide Glue in a couple of repairs and to glue the treadle back together, I used liquid hide glue and glycerin, to keep it flexible.  I also had to fashion some straight grain birch pegs to hold everything back together again but still allowing for the wheel to be disassembled as it is a traveling wheel.
Stephen