Not only am I starting to restore this wheel but I am also going to school on this one.  I have lately been considering the difference between how wood is turned today as compared to how wood was turned 150 years ago and earlier.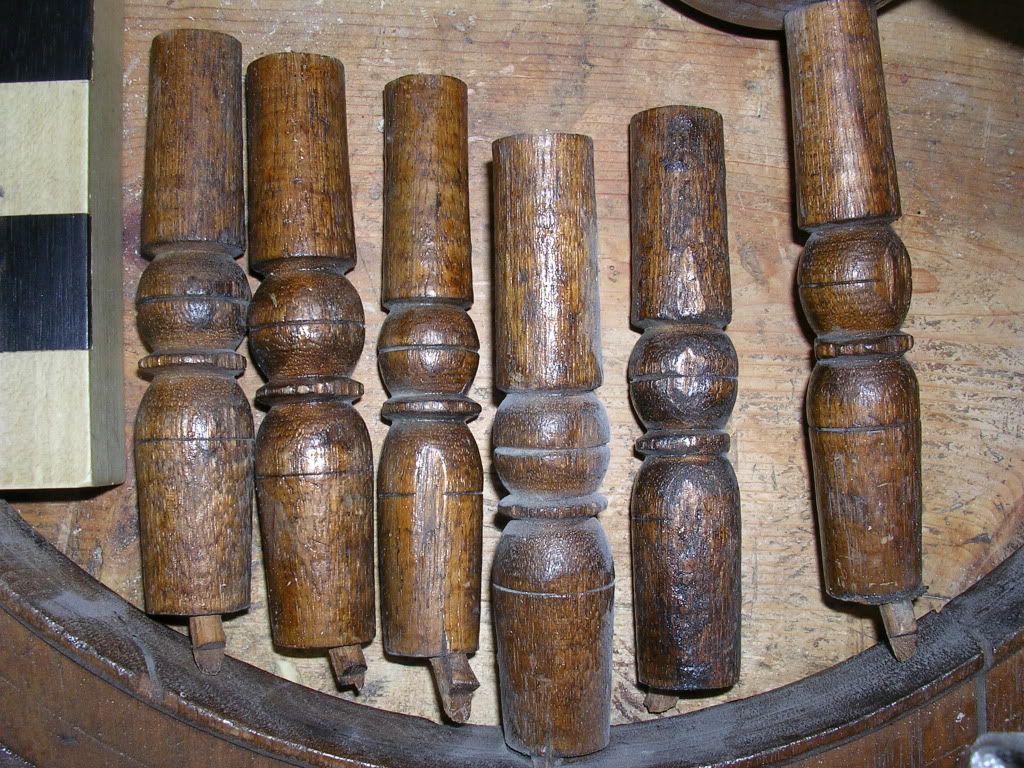 For instance, these are turned from splits and in some cases those split edges are visible.  These are all but two of the spokes for this wheel and as you can see they are a perfect match, just like today.  Well no they are not, they are not even close, but in the overall picture it makes no difference they all 'look' identical.
And it doesn't look they did a lot of sanding, perhaps because of the expense, but more probably it didn't produce as smooth and clean a finish as off a sharp tool.  Speaking of sharp tools and tell tale tool marks look at these.
I believe the tool marks are left by a skew chisel and no sanding marks.
Here is the tensioning handle and it has seen some wear but you can still see the marks left from turning.
And here is a perfect use of my Rope Clamp, together with a spring clamp to prevent skating as the pressure was applied.  The joint on the rim of the wheel failed, probably from shrinkage and or the damage caused when all the spokes and hub were broken.  There are some missing pieces of chestnut in the inside rim at the pegs that secure the spokes.  I will replace those and adjust the size of the spokes to adjust for the shrinkage of the rim.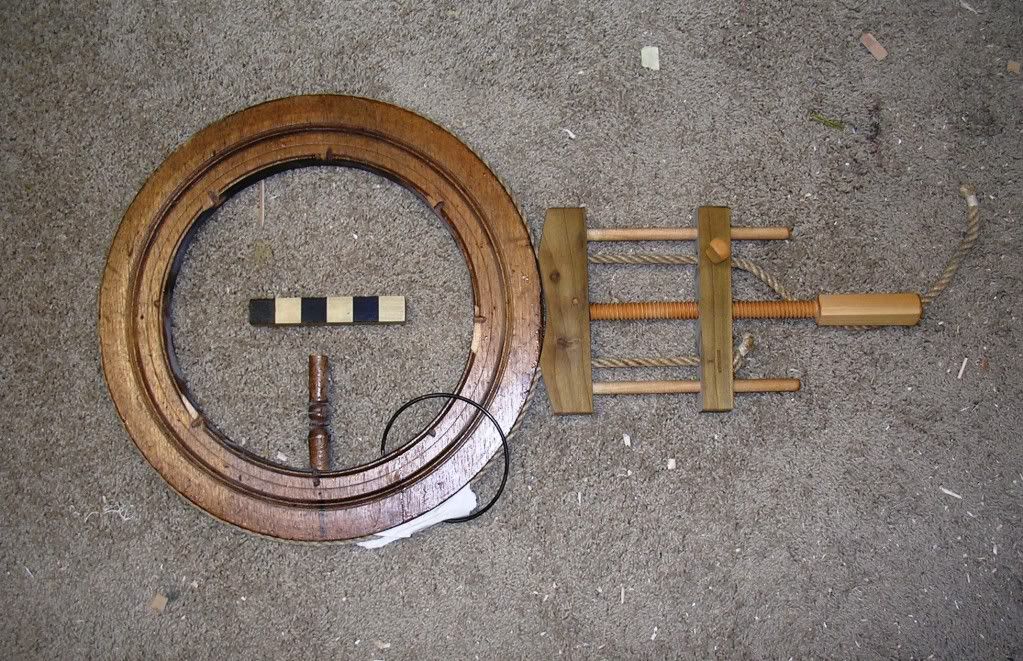 Of course I used liquid Hide Glue for the repair after preparing both surfaces with a light rasping.  I placed a piece of paper between the rim of the wheel and the rope of the clamp to aid in clean up.
I intend to use only traditional tools to do the restoration turnings and no sanding.
Stephen