I was inspired by the brass Mariner's Dividers offered by Lee Valley.  I decided to make a pair out of wood and I have a brass pair coming.  Why is it called a 'pair' as there is only one?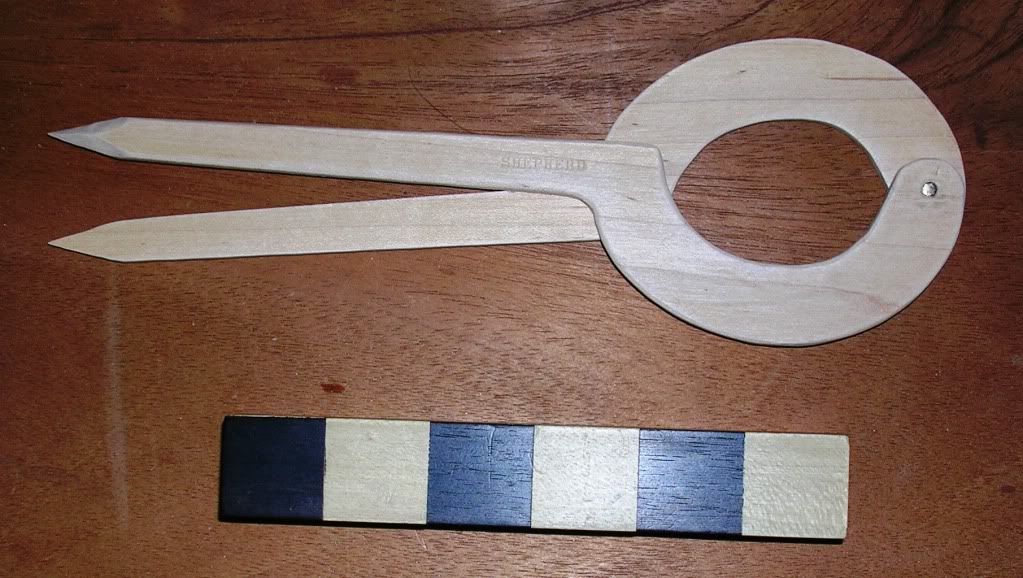 These are made of maple with a brass rivet at the axis.  It is a small piece of 1/8″ soft brass with a peened head on each end.  The wood at the pivot is slightly countersunk and I took great care with a small ball peen hammer to turn the head of the rivet after the two arms are assembled.
I cut it out with a coping/fret saw, using fine fret saw blades and ended up breaking a half a dozen blades in the process.  I am not sure what the problem was, I usually don't break blades that often and this little project should have been easy.  The wood is not that thick and it was properly supported in the patternmaker's vise.  I can't blame the blades or the tools and there was no one around to blame, so I guess it was me?
The major advantage of this design is that it can be opened wider and closed narrower with one hand.  It is extremely easy to get just the right dimensions between the points.  I have started using compasses for all of my measuring transfers, so a couple of extras will be of great help.
Stephen