It is not that I am obsessed with compasses, but I certainly have developed an interest in these overlooked tools.  Here is an interesting 'pair' that has the ability to hold a wooden pencil as well as what appears to be its original scribe.  It has a mark of 8 stamped on one arm, it has been sharpened and is now just a little over 7 inches in length.  The scribe appears to have just been moved up and may be more like the original point.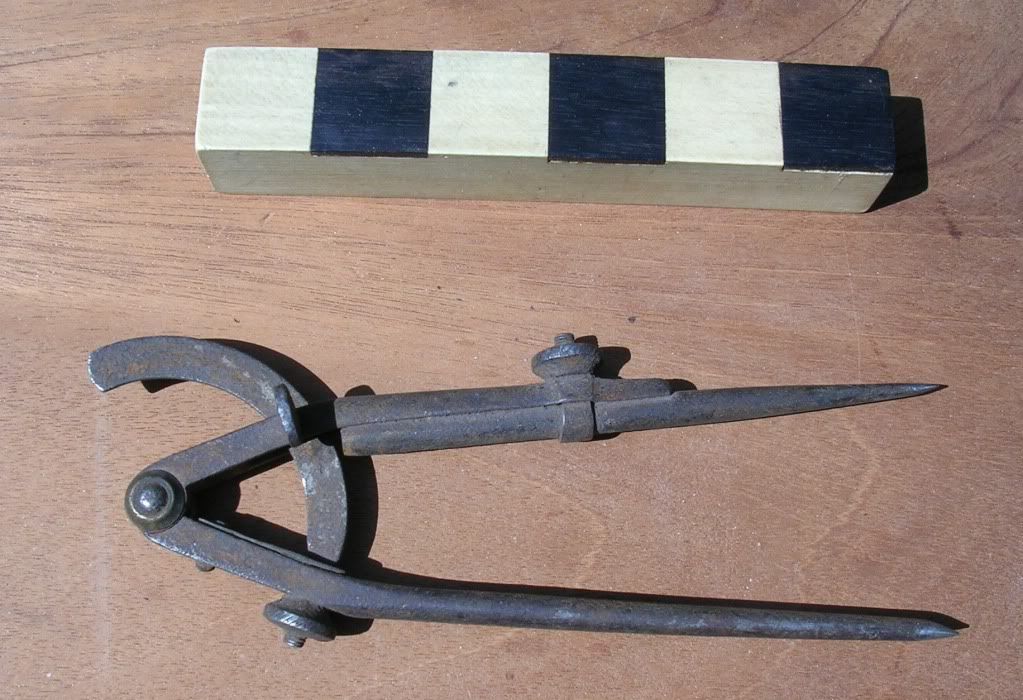 The pivot rivet has brass washers on both sides, all parts are original, but it will need a cleaning before it is in working order.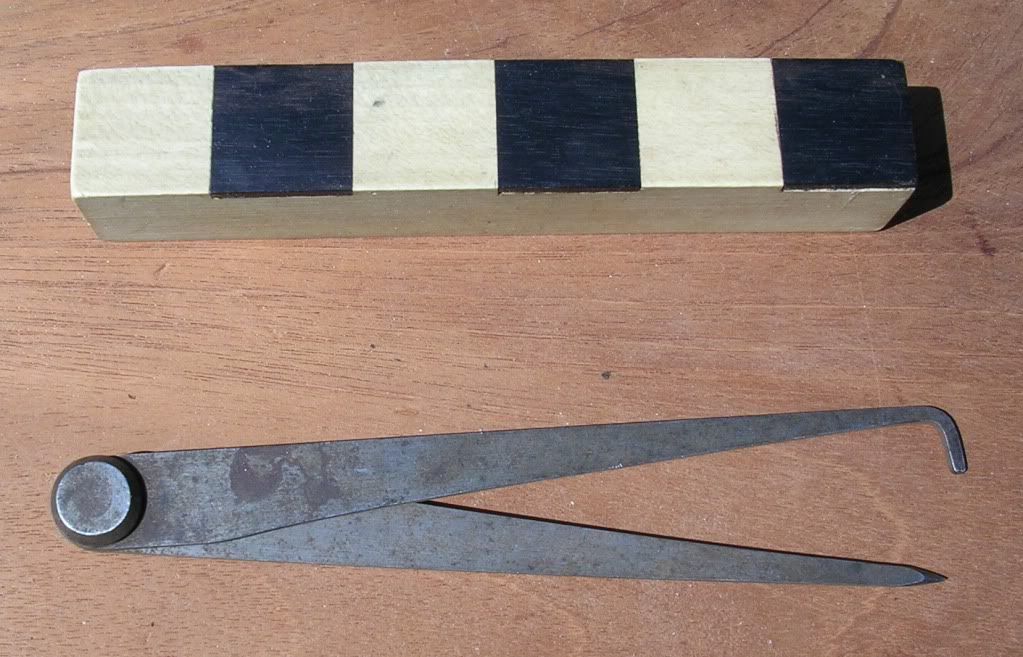 The next one took me a minute to figure out that it was a scribing compassse or dividers.  The crooked blunt end rides against the side and the scribe makes a mark parallel to the edge.  The advantage of this is that it can scribe around irregular or curved surfaces and transfer a proper score line given the arms are held in the same position throughout the scribe.
Stephen