My next venture into publishing will be a reprint of an 1870's autobiography (1904 edition) of the 'Notorious' Wild Bill Hickman, Chief of the Danites*.  A colorful character of the American West, this work has more local interest, but I feel it is a worthwhile effort to tell a bit more of the story.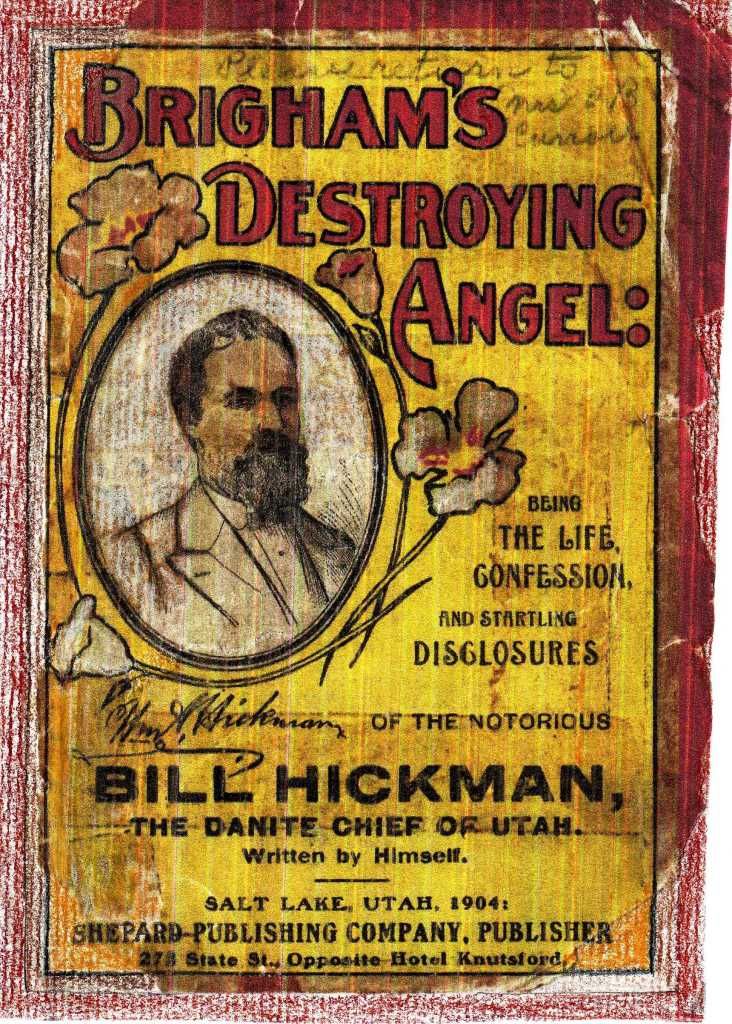 It contains 230 pages with 20 engravings telling the story of William A. Hickman, in his own words of a personal 'bodyguard' of Brigham Young; lawyer, U.S, Marshall and Indian Scout and fellow compatriot of Orrin Porter Rockwell, Lot Smith and other notable individuals in the history of the West.
A sensitive Foreword written by Barbara Mila, an interpreter at This is the Place Heritage Park, who portrays Bill Hickman's seventh wife, a Shoshone Indian, in the original Hickman Log Cabin that was relocated to the Park.  Barbara also owned the original edition that I scanned and has great personal insight from her research and meeting, at first the reluctant descendants, now to those who happily include 'Wild Bill' in their lineage.
I had to reconstruct the cover as the original paper cover was in bad condition.  It also should be noted that the original publisher is not related.
The book will sell for $18.00 plus $3.00 shipping, wholesale prices are available.  This will also be the first book that I publish that will have a bar code, a part of doing business today.
Stephen
* The Danites or Sons of Dan was created in Far West, Missouri by Dr. Sampson Avard as a secret society that went on to do work for the L.D.S. Church.  Also called the Brothers of Gideon (after Sampson's dead brother), Daughters of Zion, Avenging Angles, Fur Company, Threshers or Mormonites.