Here is a pine chest that I made a couple of years ago, traded off a couple of months ago and finally got the right handles fixed to it today.  It is entirely hand made, all surfaces hand planed and scraped, the corners are dovetailed, although you can't see them under the paint.  It is glued together with Hide Glue and some nails were used to fasten the top and bottom.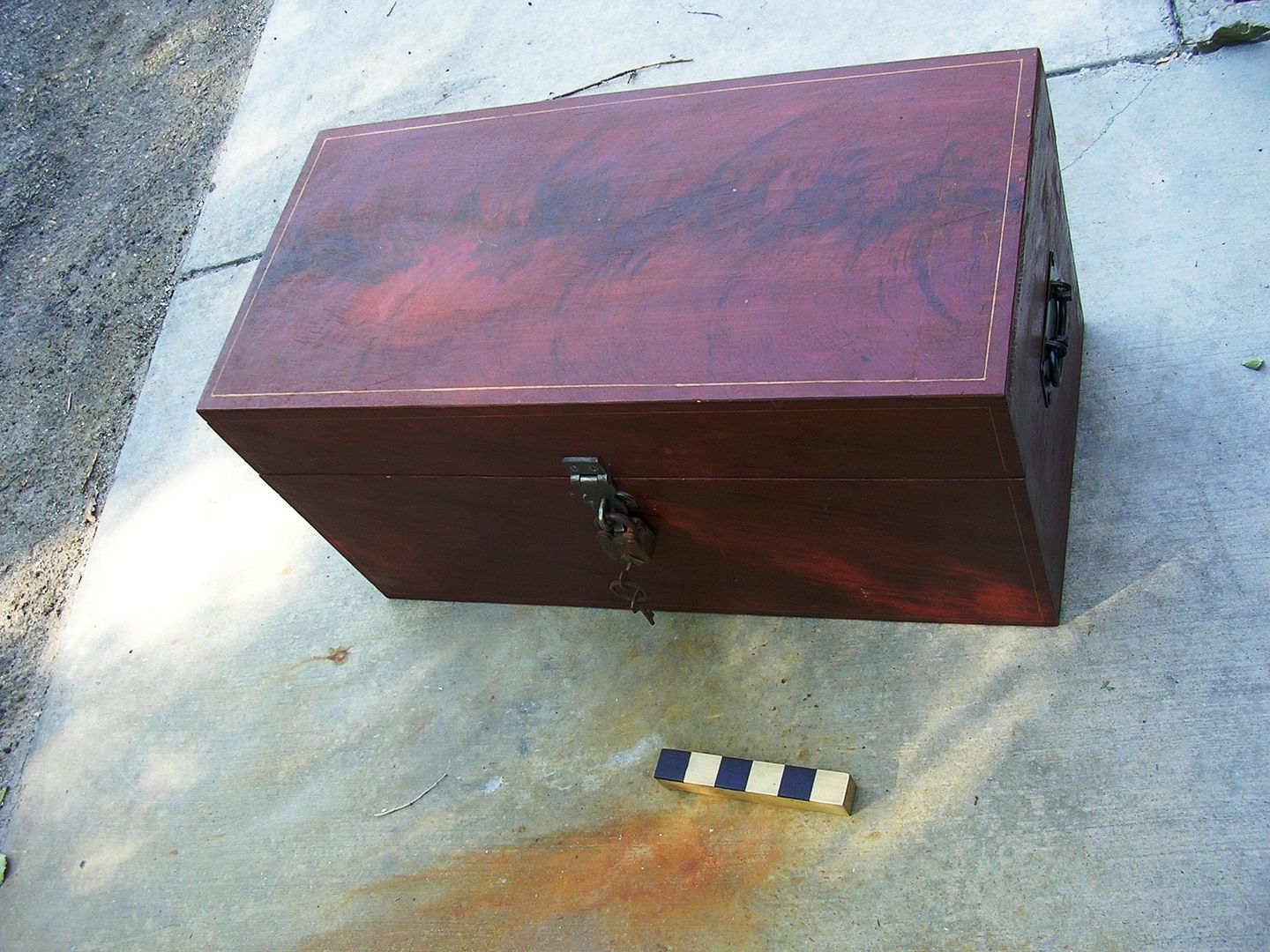 It is 11 1/2″ deep, 23 3/4″ long and 12 1/4″ high is made of pine and painted and grained to imitate mahogany.  It has gold striping, butterfly hinges on the back secured with clinched nails, an iron hasp secured with slotted iron screws and the lifting handles attached with clinch nails.
I first layed out the location and used a brad awl to make a hole without removing any wood.
I then pounded the nails through the handle and hole in the box.  I used the steel 'anvil' to deaden the blow when driving the nails home.
I then bent over the ends of the nails before I clinched them into the pine on the inside of the box.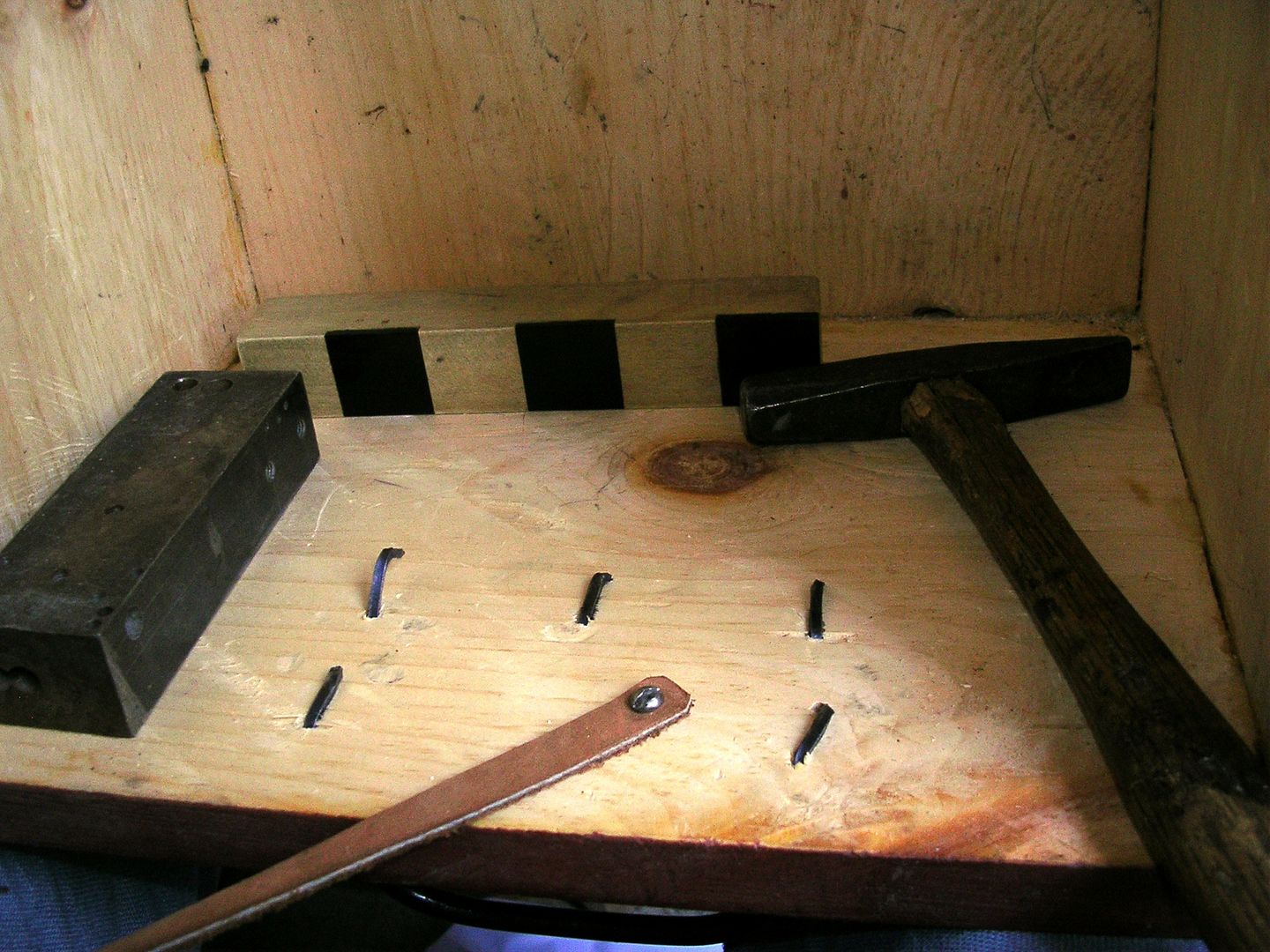 This is how the iron lifting handles look from the outside.  The handles are from Van Dykes Restorers as are the nails.  The butterfly hinges and the hasp and padlock are also from Van Dykes.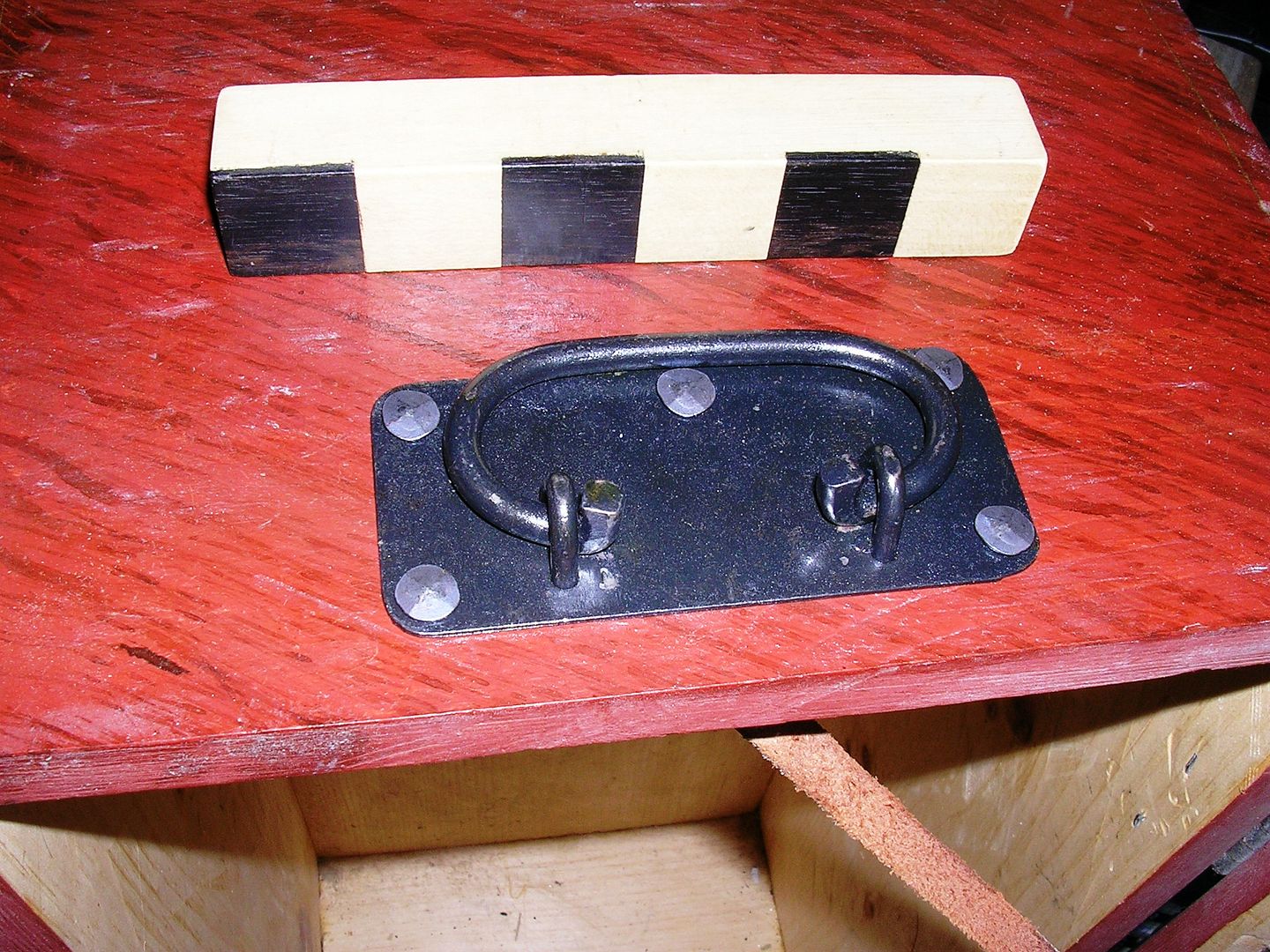 A light coat of linseed oil and it will be ready to deliver this weekend.
Stephen