What ever it is called turned out to be a nice plane.  I would like to thank those who contributed to my ability to complete this plane.  Although I just put the first coat of finish on, I will post a picture of the plane with finish on tomorrow, the oil is drying.
I did relieve behind the mouth of the plane, I slightly sprung the wedge and cleaned up the throat.  The laid steel Japanese chisel that I converted to Western did the bulk of the end grain work on the throat, not the bed.  I used a variety of chisels and even scrapers together with floats to bed the iron.  I also did the soot trick for final bedding.
I took Rob Lee's advise and took off the back of the wedge, rounding it over and exposing the blade for ease of adjustment.  I tried it on hardwoods, softwoods, with the grain, end grain and miter, all cut superbly under normal conditions.  I did discover that the front of the throat was sharp on top, so I put a cupids bow decoration and the sharp edge is gone.
Another thing that I discovered, well ripped off Moxon was using the plane upside down.  Who would have thought?  I hold the plane upside down and pass the work over the blade.  This was mostly smaller work, but it did round over the edges of a small netting needle I made from maple.  I like using the plane upside down, you can see what is going on.  This of course only works on narrow smaller length pieces, but it works quite well.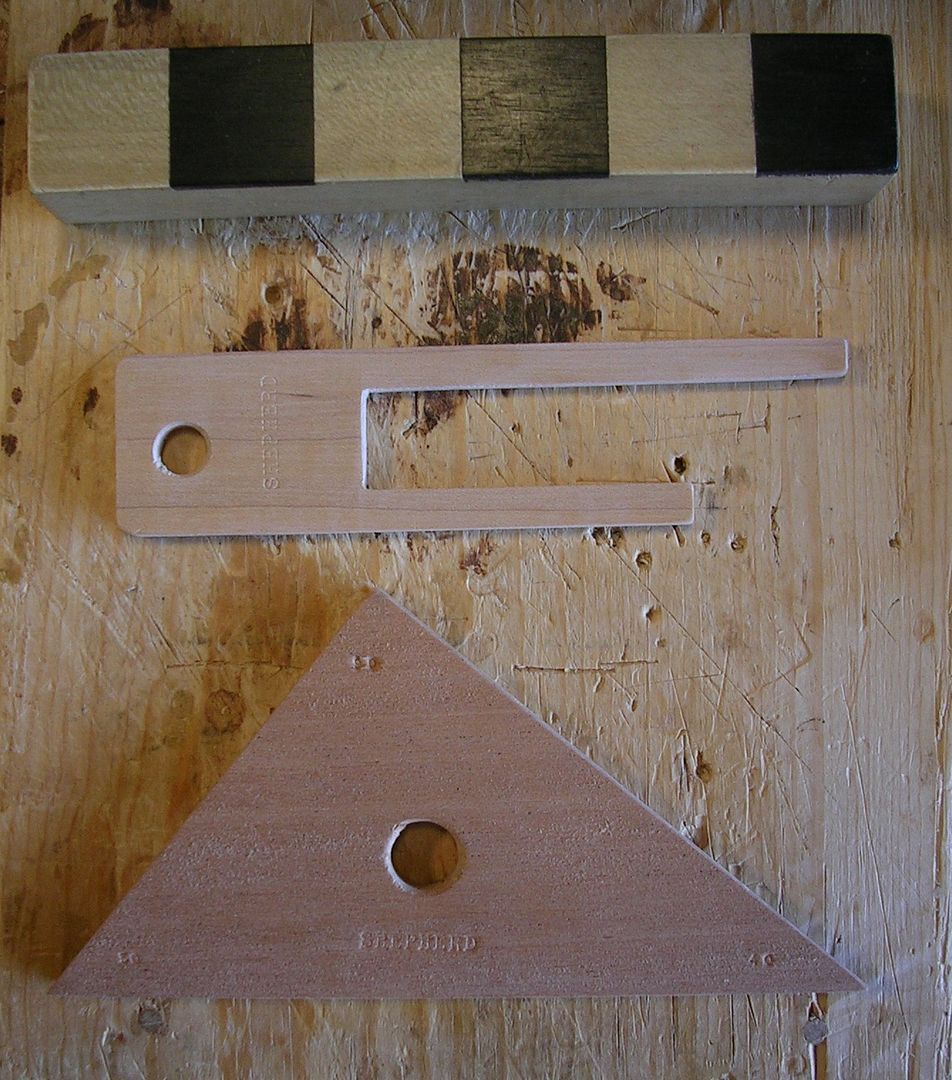 I also made a 40-50-90 degree triangle of mahogany for the plane making class I have coming up in November in Reno and a bedding guide from maple.  These will be handy for plane layout as was the 30/60/90 degree triangle I used to make this plane.
Stephen