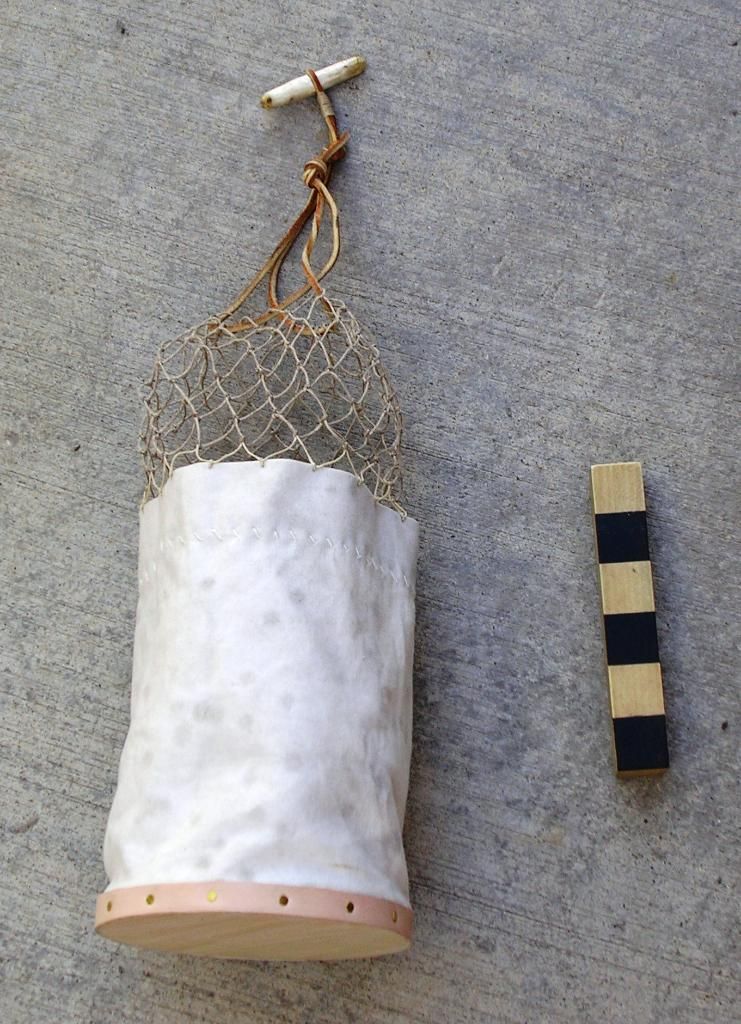 And the wooden parts and tools used to make this 'reproduction' of an original illustrated in Clifford W. Ashley's Book of Knots.  It is slightly smaller in all dimensions of the original, as I was limited by the scrap of 1/2 inch pine I had.  It is 5 1/2 inches in diameter, 8 inch tall canvas bag with a double stitched seam, with an inch and a half stitched top seam and a half inch folded seam on the bottom.  The bottom is secured with a 1/2″ leather tape held with brass canoe tacks.
The netting was done with this netting needle, the smallest one I have ever made and the first row is stitched on and gauged with a small 5/8″ wooden spool for spacing.  The first row is waxed linen string and the subsequent rows were done with waxed elm flax string.  The net on top of the bag is 5 inches from the top of the bag to the leather gathering strap.  The service berry wooden toggle is lashed in a loop that forms the gathering strap/lanyard.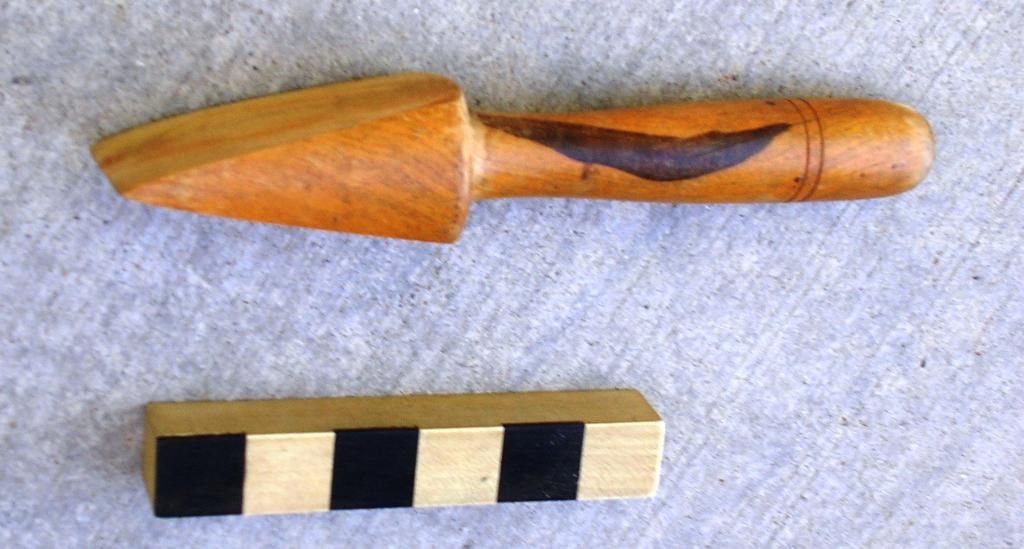 I also used this lignum vitae seam rubber to smooth the stitched seams flat as well as shape the damp canvas to form straight seams.  One face is convex and the other face is smooth.
Stephen