At long last, I have copies of the 1824 Universal Receipt Book in hand.  This one has been a particular struggle to get from the original document to the finished copy.  First I had to pay a book binder $100.00 to properly take the book apart to individual signatures.  I then had to copy every single page and that was a chore as the book has 848 pages.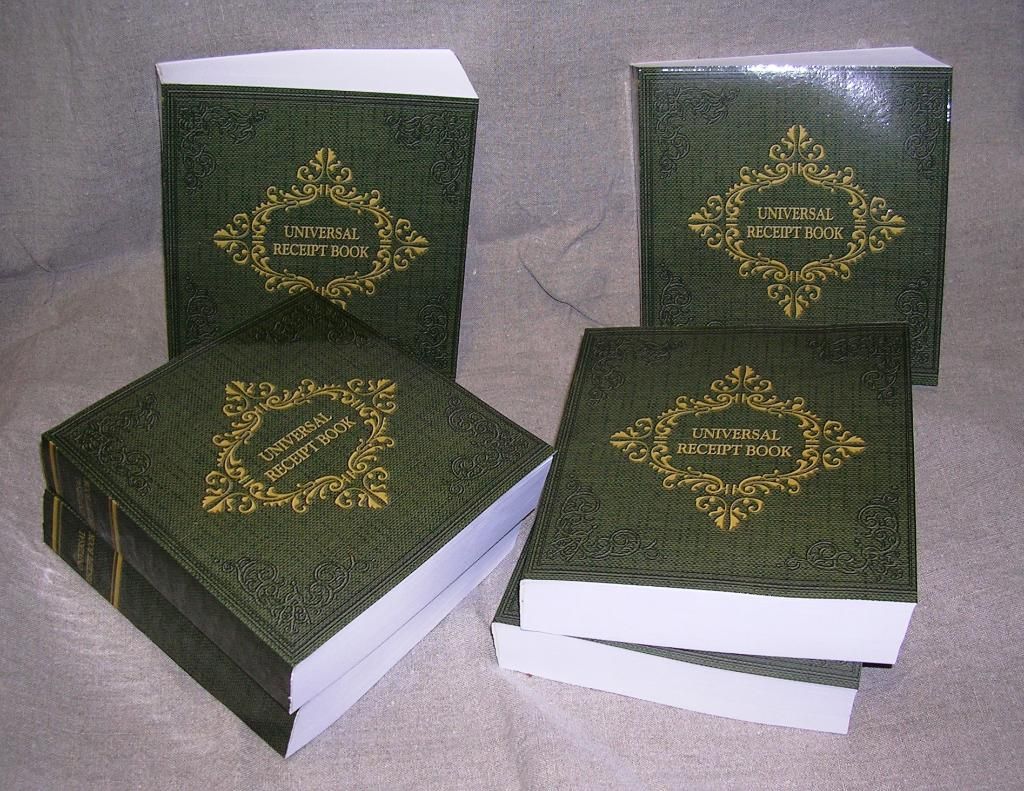 This photograph does not do the cover justice, you will have to see it in person to appreciate its great looks.
I also had to re-scan the last 200 pages, three times in order to get a good image, but it was well worth the time.  I also had problems with the galley proof I received from the printer.  The inside front and back cover were not included and their software changed one word on the title page, and I dealt with both those issues and the book was done.
The time and effort was well worth the investment as the books look great.  I would like to thank Joel Moscowitz, Gary Roberts and Kari Hultman, Joel's blog had pictures of old period texts, Gary made some suggestions and Kari put it all together on the cover, great job.
I showed the mock-up/galley proof of the book to a friend who had seen the original and his comment was that the re-print was easier to read than the original.  And it is true, much of the bleed through and foxing just doesn't show up on the scans.  There are still some smudges and spots but nothing that interferes with reading and enjoying the printed text.
Books are on their way to New York and Joel will have them shortly, I have already approved the text for his catalogue and the book will also be offered on his website.
I really haven't had an opportunity to read the entire volume as I wanted to spare the original, so I know what I will be reading in the next couple of weeks.  (I will be mailing out individually ordered books tomorrow.)
Stephen