I should be finishing up this spinning wheel this week.  I have also been working on the mahogany bureau and it should also be done in a couple of days.
I finished the repairs on the wheel rim.  I made 'Dutchman's' of some old wormy chestnut that I have and glued them in place with Hide Glue as well as Fish Glue.  A couple of the repairs were not dovetailed (therefore self clamping), so I glued those with Fish Glue which has a higher initial tack.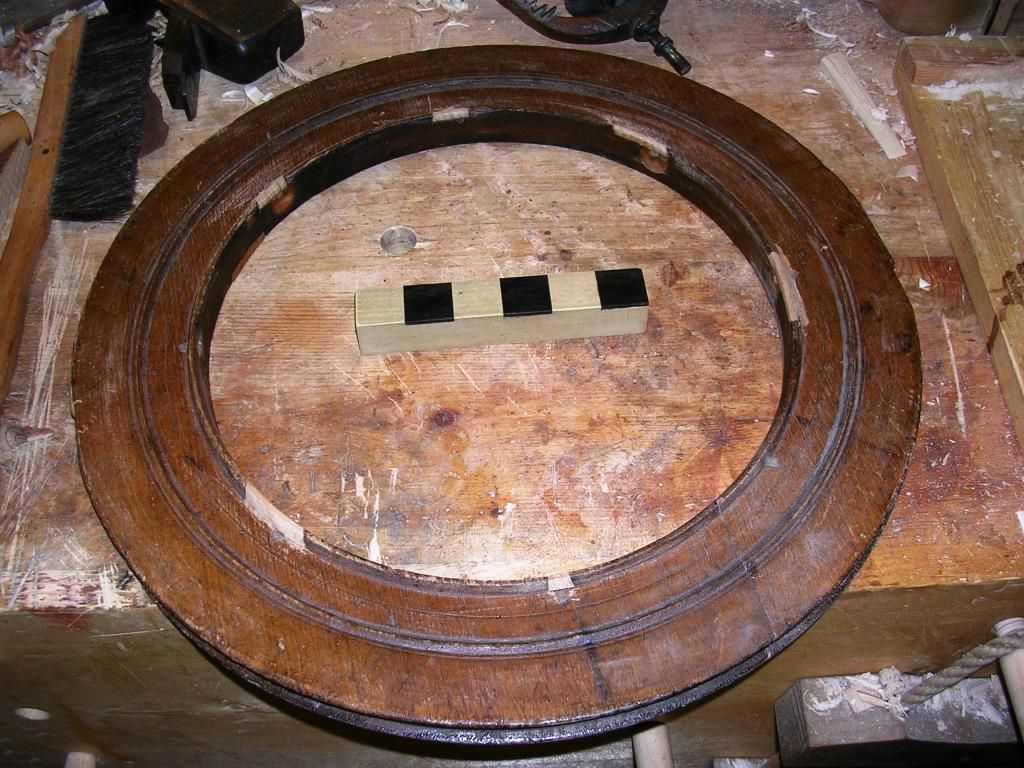 I trimmed the inside with a bronze spokeshave and the rest with a 1/4″ and 1/2″ chisel.  I then lightly sanded the repairs to take off the sharp edges.
I then gave the wheel a coat of shellac.  This seals the new work and makes the old look good and give me a final color to match.  The shellac seals the new wood allowing me to add pigmented shellac over to match.
And like most pieces it takes two coats of stain to get a match.  The first is a yellow brown color (yellow ocher & burnt umber), followed by a coat of burnt umber.  I will let these coats dry and do the final touch up the next day.  Then it is a matter of putting it all back together again.  Only thing left is the flyer repairs which I will start today.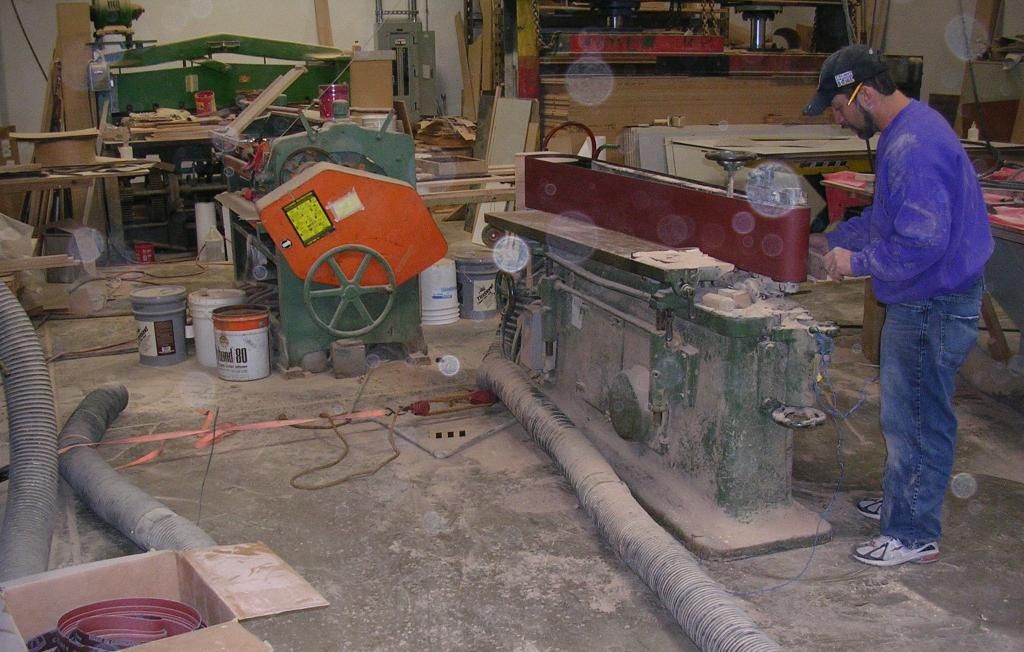 When I got to the shop, Mike and Adam were attempting to move one end of this large edge belt sander.  They moved the one end out but the end with the motor wouldn't budge.  So I lent a hand, well I went and got my block and tackle and rigged it up.  Once in place, Mike pulled on the appropriate rope and moved this behemoth into position.  He looked surprised at how easy it was.  Then he got to sanding some curved walnut drawer fronts, I had him leave the block and tackle so I could get a picture.  Nothing like a proper purchase, leverage and mechanical advantage.
Stephen