During my recent Workshop in Reno, a couple of the members of the Nevada WoodChucks were talking about some white oak they acquired, so I asked to take a look.  They said that they purchased these from a women in Kentucky or Tennessee, who apparently had a large number of them.
Found in a barn, these are factory made plow beams dating from the time of the American Civil War and ready to be fit up with the hardware.
These were purchased for their wood, in this case white oak with the intention of cutting them up and making stuff like turnings, etc.
When I talked to them about these, a member of the club said he had one that wasn't cut up and brought it in for me to document.  I am not sure any of these are left, but I am going to try and buy one if I can get the contact information.
At first I was concerned that these 'artifacts' had been cut up, but at least this one has been preserved and also I was given a piece of the wood.
Here is a view of the endgrain, obviously old growth wood, look at those growth rings.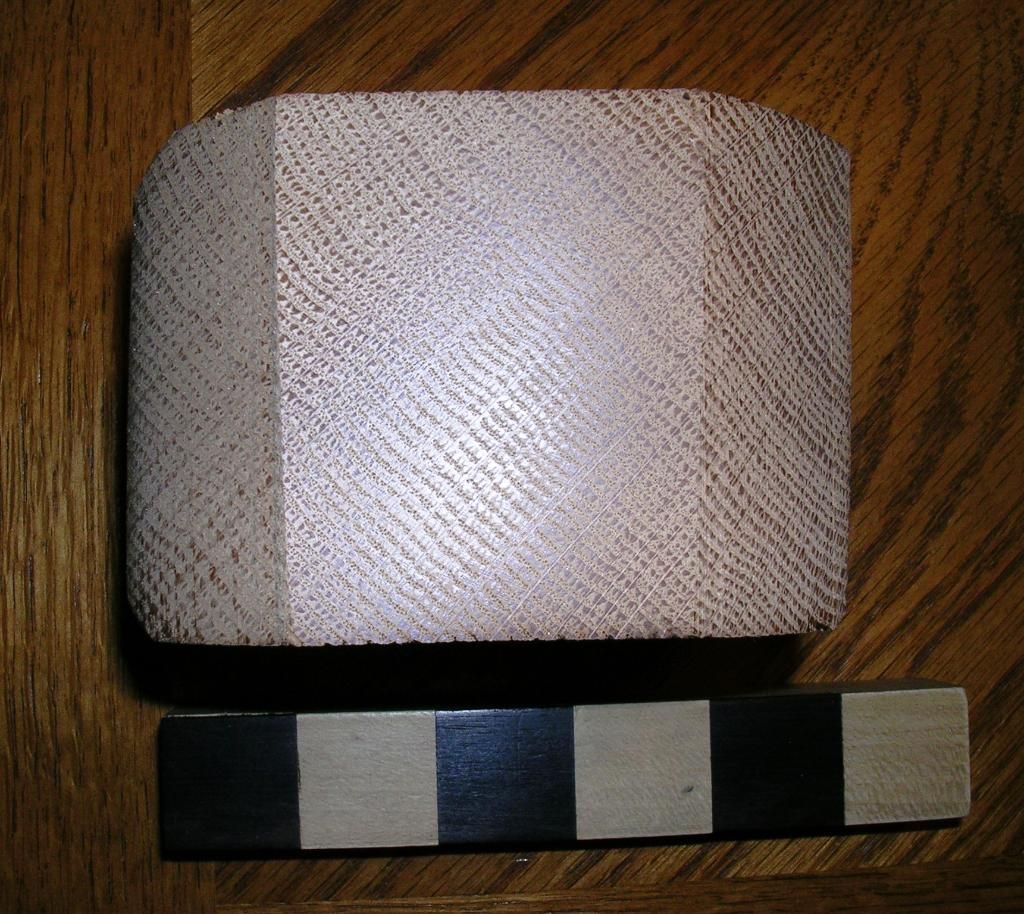 I think I will keep this as an example, although it is ready to be turned into a bowl (if I call it a vessel, I can get more money).
Stephen