Well, I never thought that this type of plane would ever be reproduced and low and behold Lee Valley did just that.  Here is their 'new' spill plane.  The spill or spile plane produces long curled matches, much cheaper than Instantaneous Match Lights and handy for lighting candles and oil lamps from the fireplace or stove, you would never put your candles or lamps directly into the fire.  Also handy for lighting pipes and cigars and were common in public houses and taverns.
This is based on and Edward Preston's patent in the 1860's from an original in Lee Valley's collection.
My current spill or spile plane is made of wood and requires that pieces being planed to be 1/2″ in thickness.  The preferred wood for spills or spiles are woods with lots of pitch like pine although other woods will work.
This plane is shop made of what I believe is Old Cuban Mahogany, the wedge is some other species of mahogany with coarse grain..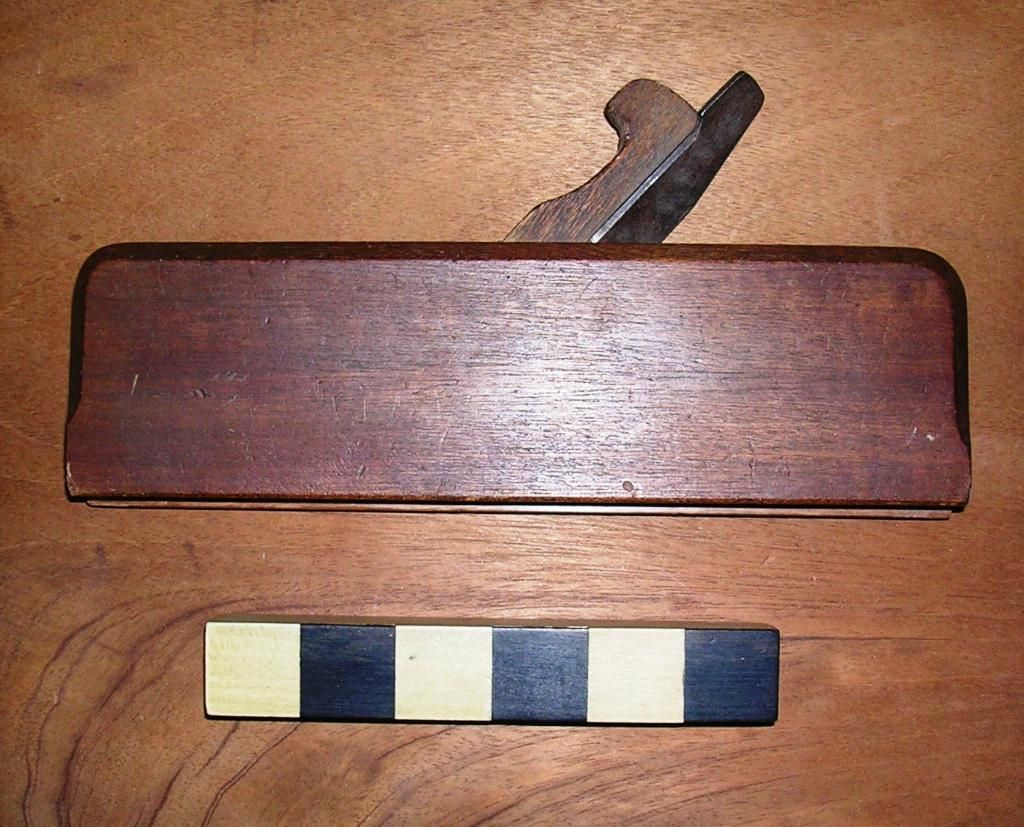 The side is attached with gimlet point screws and the blade is made from a Stanley blade that has been cut up and reground.
I tell people that the spile plane is the worse plane in my shop, it does not produce a square edge nor a straight board, but every shaving is useful and in bundles can be sold for a handsome profit.
Stephen