Last week during the Plane Making Workshop for the Nevada WoodChucks in Reno, I built a plane along with those in the class.  I didn't have time to do all of the tuning, so I spent a couple of hours bringing my little coffin smoother to good order.
And while the plane worked just fine, the body needed some work to improve the chamfers and smooth the surfaces, however the sole was not flat at all.  It was high in front the heel, high in the middle and high again at the mouth and just in front of the mouth.  That meant that the very heel was low as was the toe of the plane and there was also a low spot in the middle of the plane.  It was my mistake not making this flat when I was working on the plane, everyone in the class had theirs smooth, I just didn't get around to it at the time.
I put the plane in my patternmaker's vise and contemplated how to true up the bottom.  True, truth, then I remembered that the toothing plane is also called a truthing plane, so I got out my toother and worked over the sole of the plane.  Properly set the toothing plane just hit the high areas leaving no tooth or key on the low areas.  I also didn't need to worry about grain direction as the toothing plane didn't cause any tear out or chipping, just very fine serrations on the sole of the plane.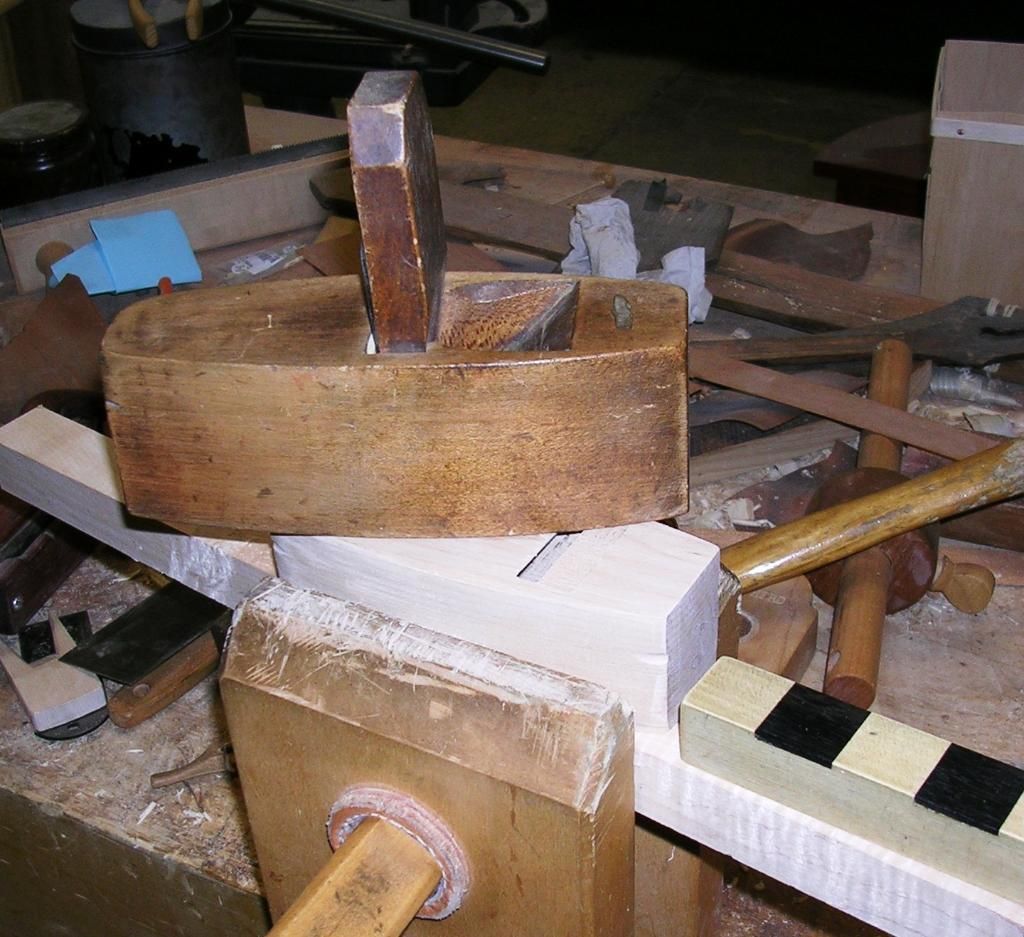 Then it was time to remove the toothing marks and I turned to a cabinet scraper.  The advantage of using this tool is that the flat bottom guides the scraper along the surface removing only the high spots.
This worked great and got out most of the toothing marks left by the toothing plane and made the sole of the smoother much smoother.
I then turned to the card scraper to remove the few serrations left by the toothing plane and missed by the cabinet scraper.  The sole passed the straight edge test, no light showing between the straight edge and the sole.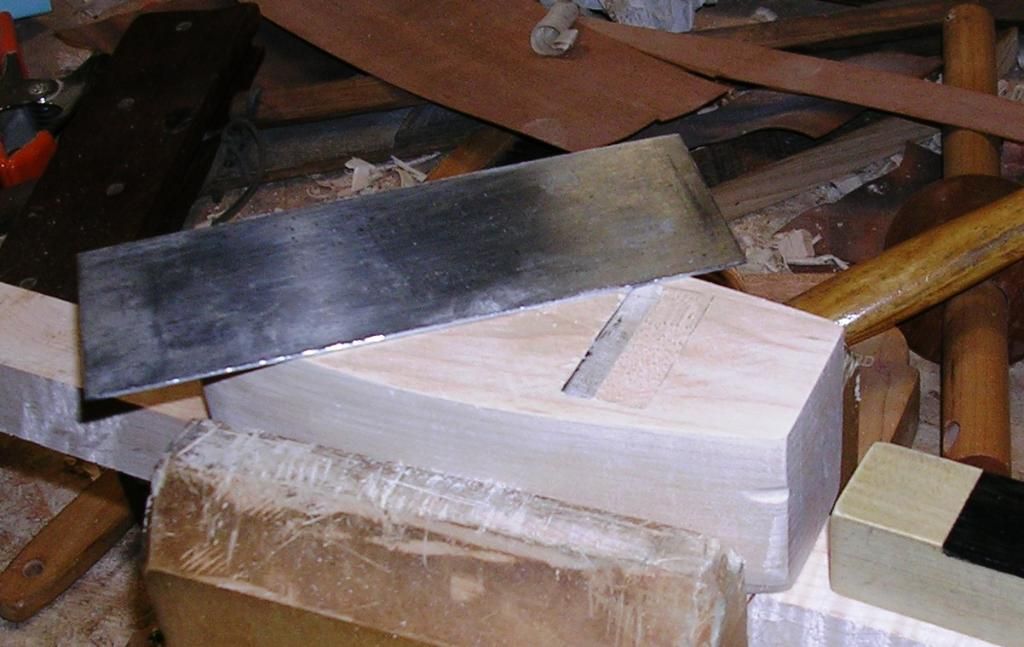 I fettled with the wedge a bit and worked on the chamfers.  I still need to do a little work on the throat to clean it up and make it look better, but these are aesthetic improvements, the plane works great and still needs a coat or two of boiled linseed oil.
Stephen