Well I finally finished the repair on the flyer of the spinning wheel I have been restoring.  It is the final repair work that needs to be done and it is time to put it all together.
Three hooks were missing and I replaced them with appropriate size piano wire from my endless supply.  The wire is hard yet it can be bent into a proper shape with some effort but it stays in whatever shape it is bent.  I also used Fish Glue to repair the crack on one arm of the flyer and added glue to the other side to set any loose wire hooks.
After the glue had dried, I clean off a couple of drips and then served the arms with hemp cord.  This will not only help hold everything together but smooths out the surfaces, the bottom of the hooks protrude on the other side and could snag the fibers as they are being worked.  I then scorched any loose fibers on the hemp cord to smooth it prior to varnish.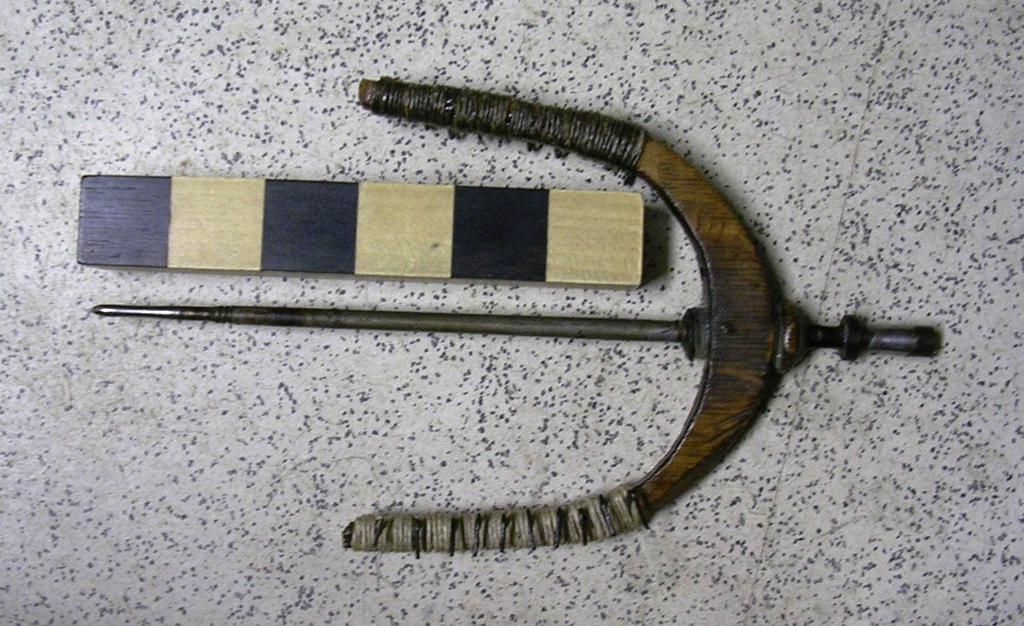 I then put on a coat of thin varnish, only one arm, the dark upper one has varnish in order to show the contrast.  I then varnished the other side and it is drying.  Hopefully I can get the wheel together and get it delivered this week.  It was a fun project and I have another one in the queue, but I will have to get to that one after I get some other repair work completed.
Stephen