I was given this box full of tea from someone who knew I liked to drink tea.  Having a number of boxes, not surprising me being a box builder, I gave this to a friend of mines daughter without the tea.  She looked at it and said it's a pine tree, I corrected her by telling her it was an oriental temple.  She looked at it again and said it looks like a pine tree.  Then she held her thumbs over parts of the bottom and it did look like a pine tree.  She then asked me if I could carve it into a pine tree.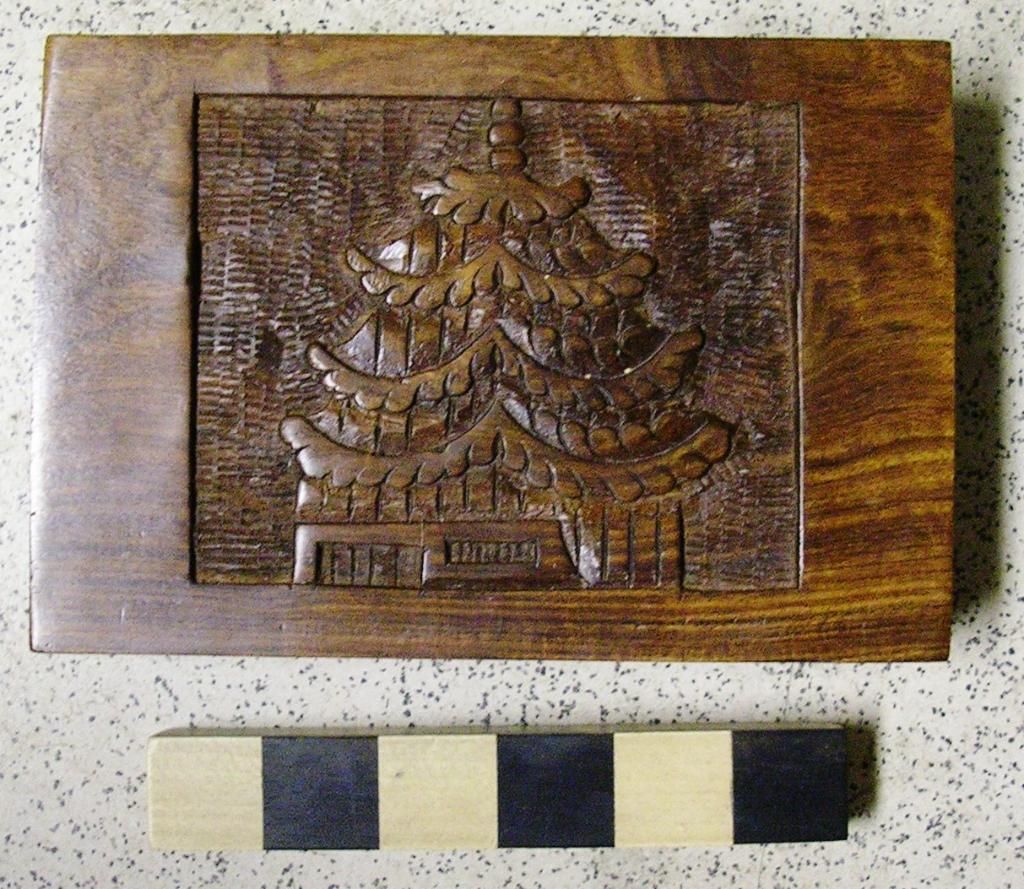 I got the box back and took after it this morning with a chip carving knife.  I have no idea what kind of wood it is but it is very hard and somewhat brittle.  To prevent any splitting I went around the areas I wanted to remove with the knife blade then made a series of cuts across the grain of the extra wood.  This caused the wood to chip in a controlled manner as there was severe grain slope to the wood.  I removed everything on the lower part that didn't look like a pine tree and scraped the background somewhat smooth.  Next took a piece of saw blade that happened to be the proper shape and replaced the background stamping.  A bit of linseed oil and the temple is now a pine tree, I stand corrected. 
Fun little project, took about an hour.
Stephen