As my favorite commercially made marine spar varnish [McCloskey's Man of War] has gone up in price, I will probably be making most of my own varnish.  I have made varnish before, but as of late I have been doing research on varnish for an upcoming work.  I made up a batch from an old recipe and it works great, but I forgot to take any pictures.  Well I have rectified that and here is how it is done.
I took a couple of tablespoons of copal resin and carefully cleaned out any darker pieces and placed it in a crucible and put it over the alcohol lamp to heat it up.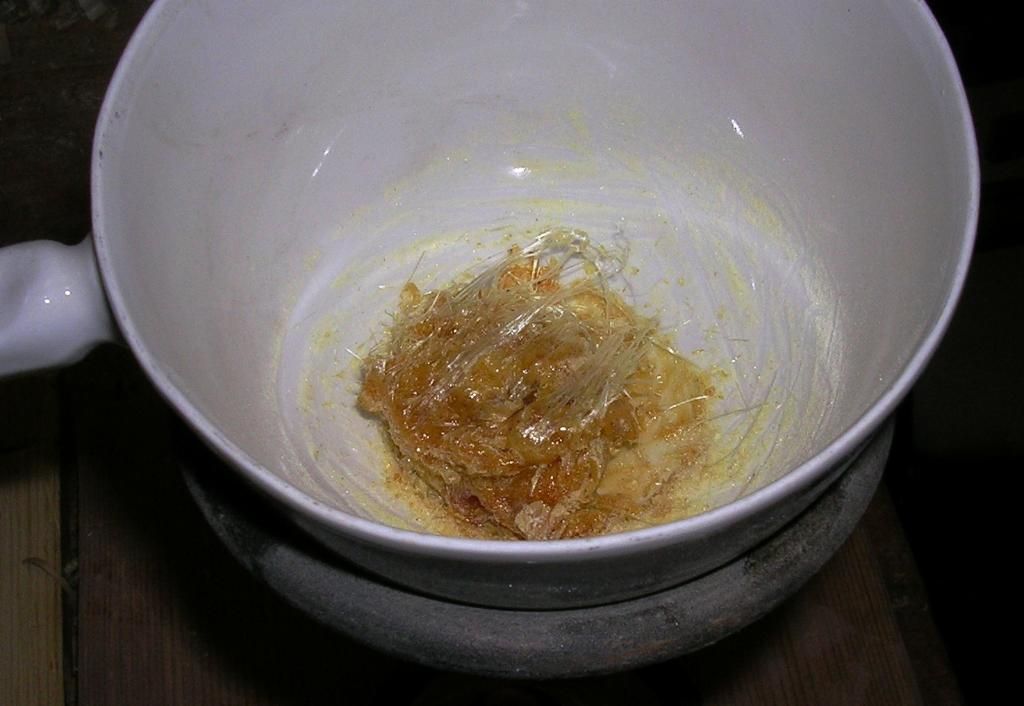 I then used a small wooden stick to mix it around to insure that all of the resin was heated to the point that it started melting. It begins to 'string' as it is cooked or fused, many resins don't solve with oil or turpentine or alcohol until they have been melted.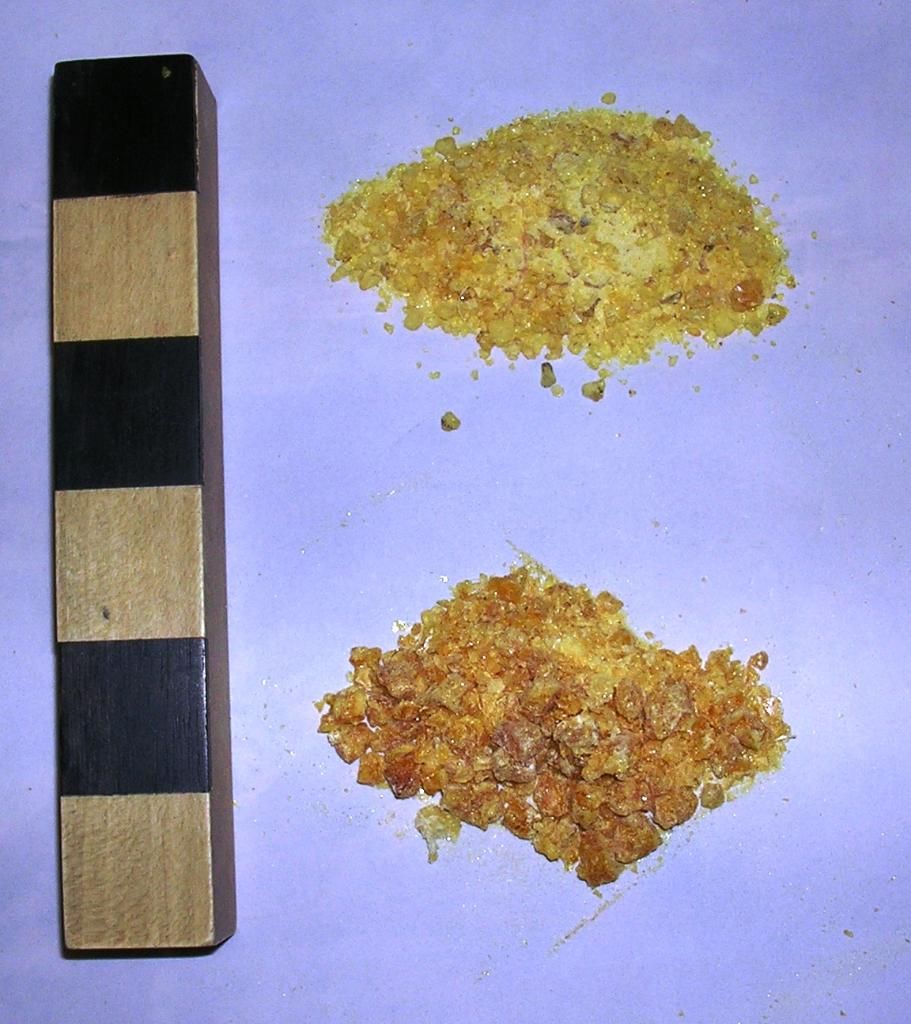 The upper pile is raw copal resin and the lower pile has been run or cooked.  There is a remarkable difference between the two at this point, the raw is hard and doesn't crush easily, the resin that has been fused is very friable.
I then put it between paper and crushed it, first with the flat of a mallet face, then I used a round carvers mallet to roll and crush it even finer.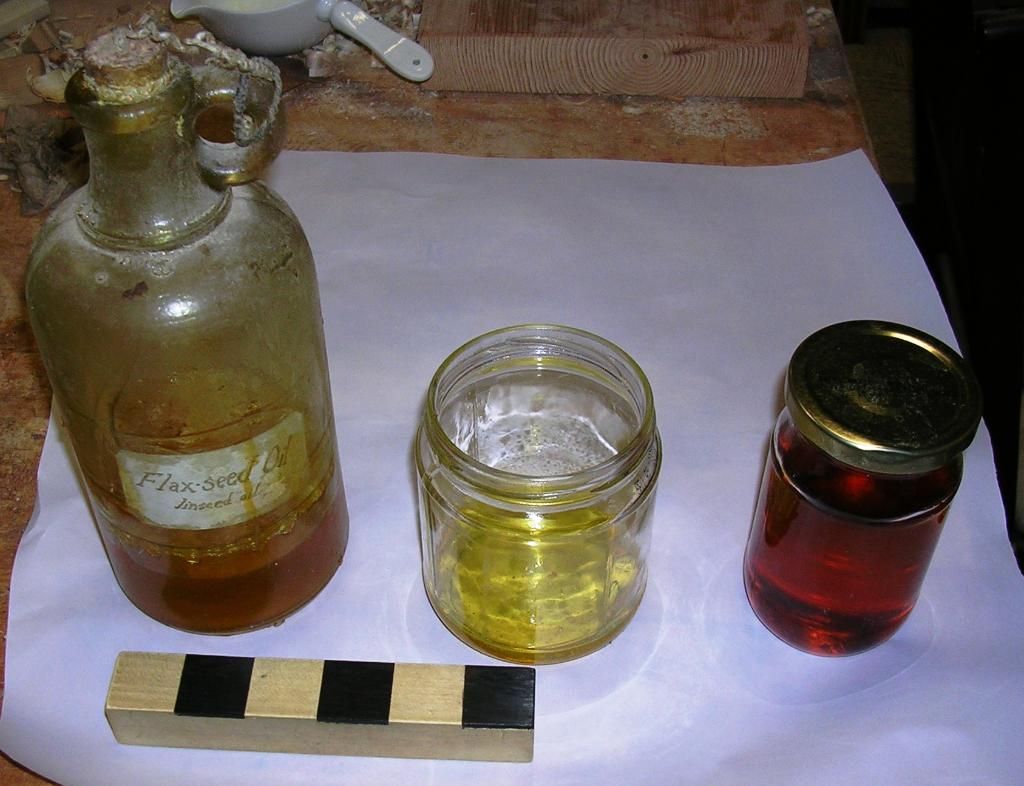 The other ingredients are sun thickened linseed oil on the left, I carefully poured out a couple ounces and heated it up in the glass jar.  The bottle on the right is straight linseed oil and turpentine [50/50] which I will add after the thick oil after the resin and thick oil has mixed.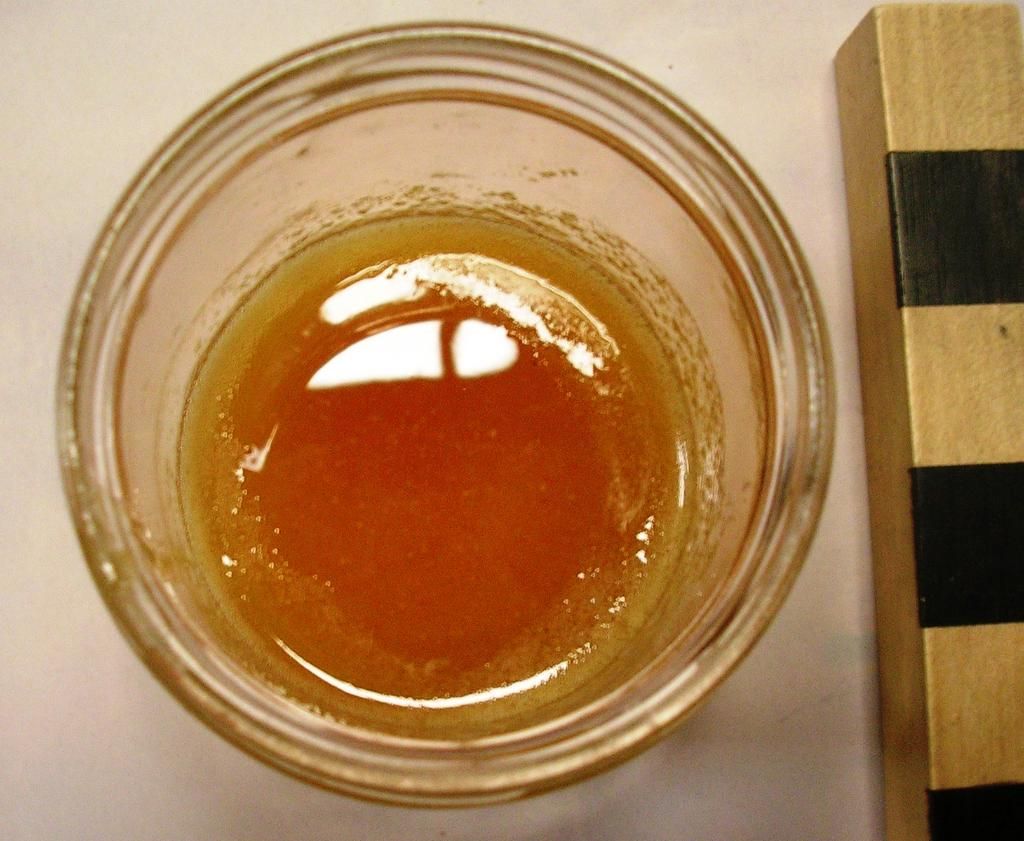 This is how it looks as it is heating and incorporating in the mixture.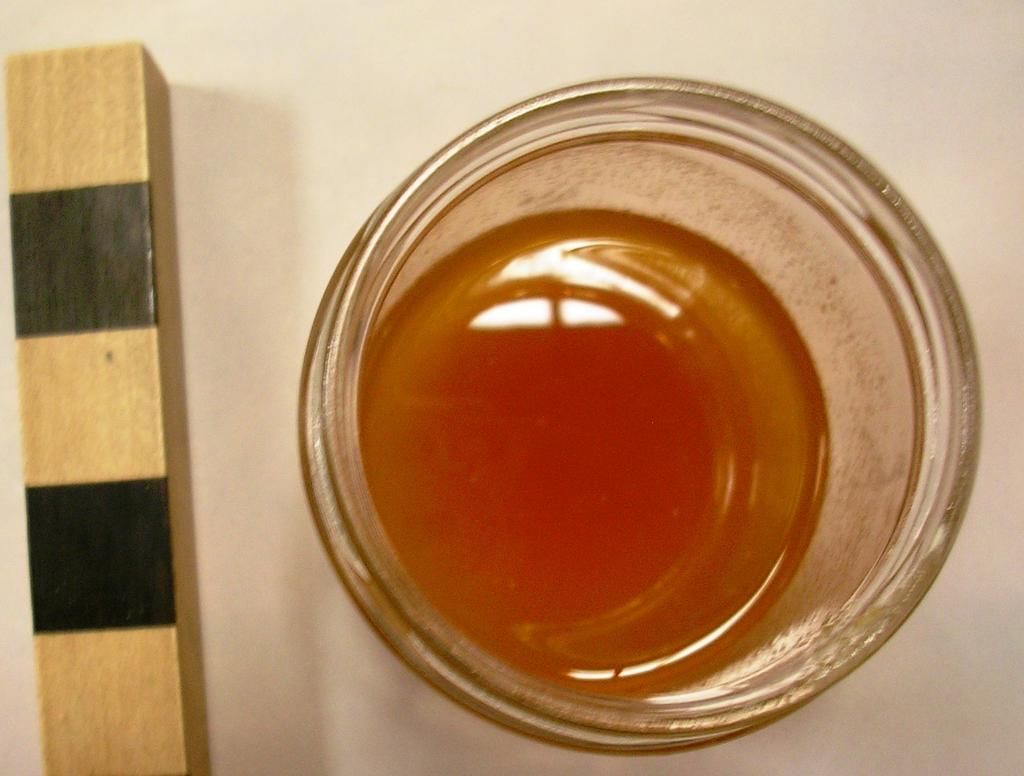 And this is how it looks after removing from the heat.
There is a bit of undissolved resin in the bottom, most will incorporate over the next few days.  I will add more linseed oil and turpentine as needed, but will wait and see how it ages.  I of course will not wait the recommended two weeks to give it a try but it is best after that period of time.  I will decant and strain the mixture before I use it on any serious projects.
Stephen