I could have ripped this short board with a rip saw with little or no difficulty.  But I decided to remove the excess entirely with a belt ax.  It is a Ft. Meigs pattern belt ax and has a convex blade sharpened knife edge with a bevel on both sides.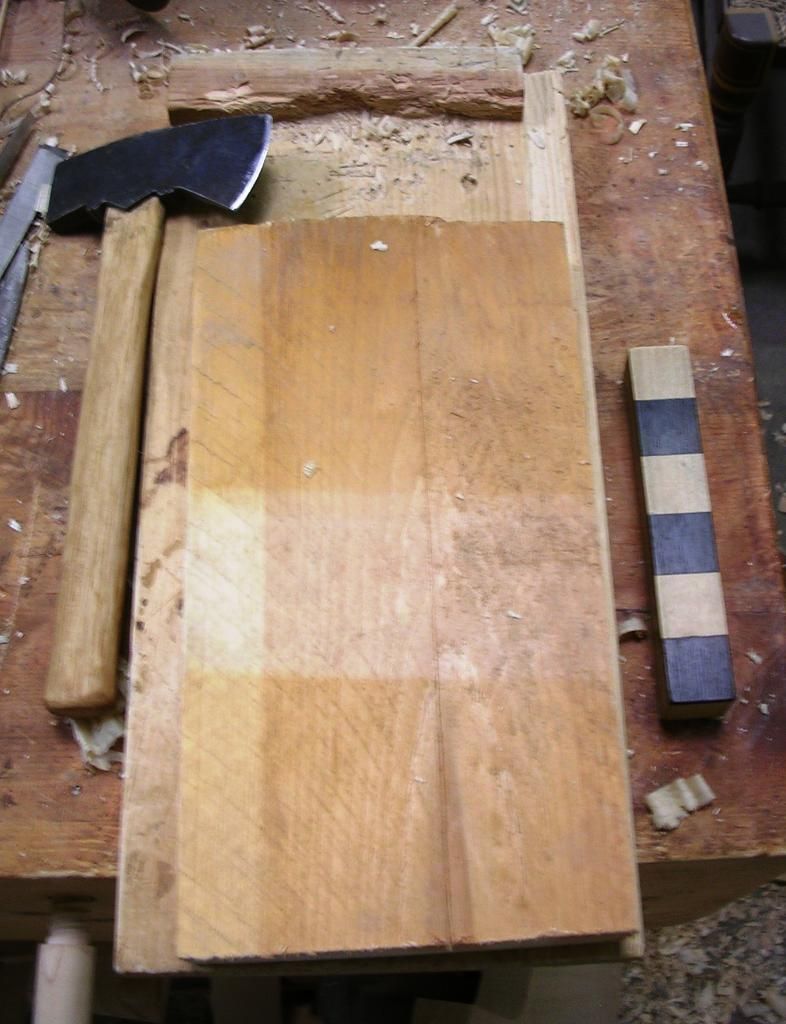 I first marked the width of the finished piece of pine that I needed with a slitting or cutting gauge that scored deep into the grain of the wood, I did this on both sides.  This particular scrap had punk wood on one edge the result of animals eating some wood as is their want.
I then did a test split to ascertain the grain of the wood.  I kept back of the line in case there were wild splits that could ruin the piece.  The selection proved good as the grain was straight, so I split off a bit more.
I then held the piece up and used the ax to score the waste wood down close to the scored line then split off those parts in-between.
The convex edge of the ax worked to smooth the edge down quite close to the marks made by the slitting gauge.
A few passes with the smoothing plane, I had the piece of wood I needed for the base of a test tube rack I am building.
And why did I do this, well I more often carry an ax than a saw and sometimes it is easier to shoot a hole in a piece of wood with a pistol when you don't have a drill.  Just expanding my skill set and getting a different experience.
Stephen