I am not sure the exact number but I would imagine I have repaired nearly a hundred spinning wheels, not to mention clock reels, kniddy-knoddies, bobbins, whorls and fliers, &c. And I really enjoy the challenge because all of these needed to be restored to usable condition. Although several are just sitting looking pretty in someones home, most of them are made to use.
I feel the same way about old tools they were made to be used and if no abused can last for several lifetimes. This particular wheel probably dates from the early 1800's and was very well made. It has been used and in later life suffered a bit, but I am putting it in good order.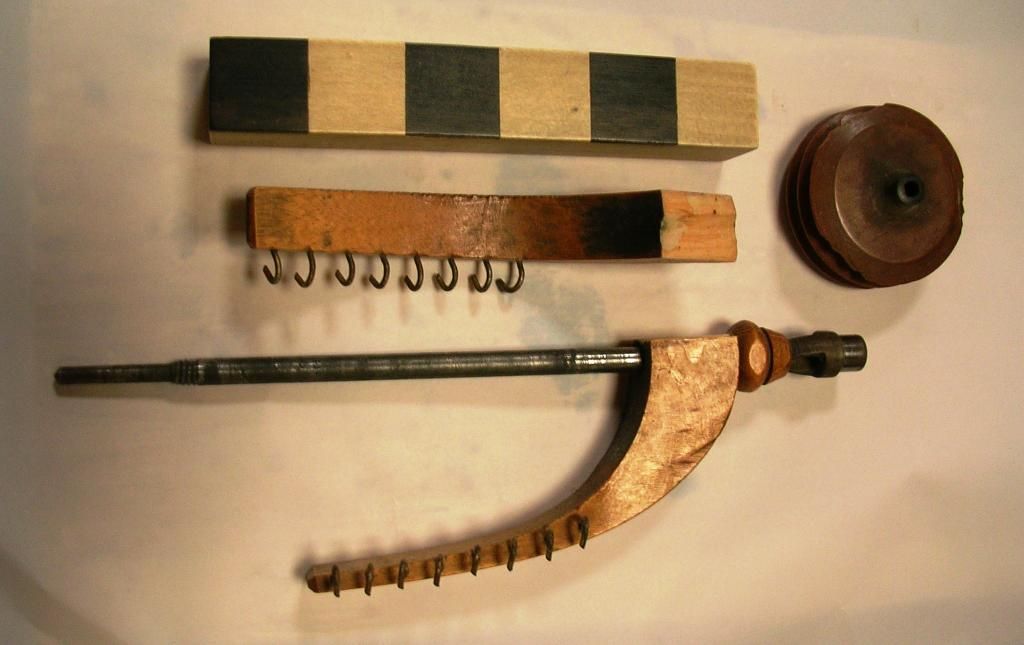 There are several ways to repair a flyer, the U shaped part that plies the yarn to the bobbin. I have repaired fractures with pegs and also with wire, I contemplated doing that to this one, but because the fracture was near the mandrel, I decided against pegs and the wire repair just didn't seem right in this instance. So I decided to do something completely different.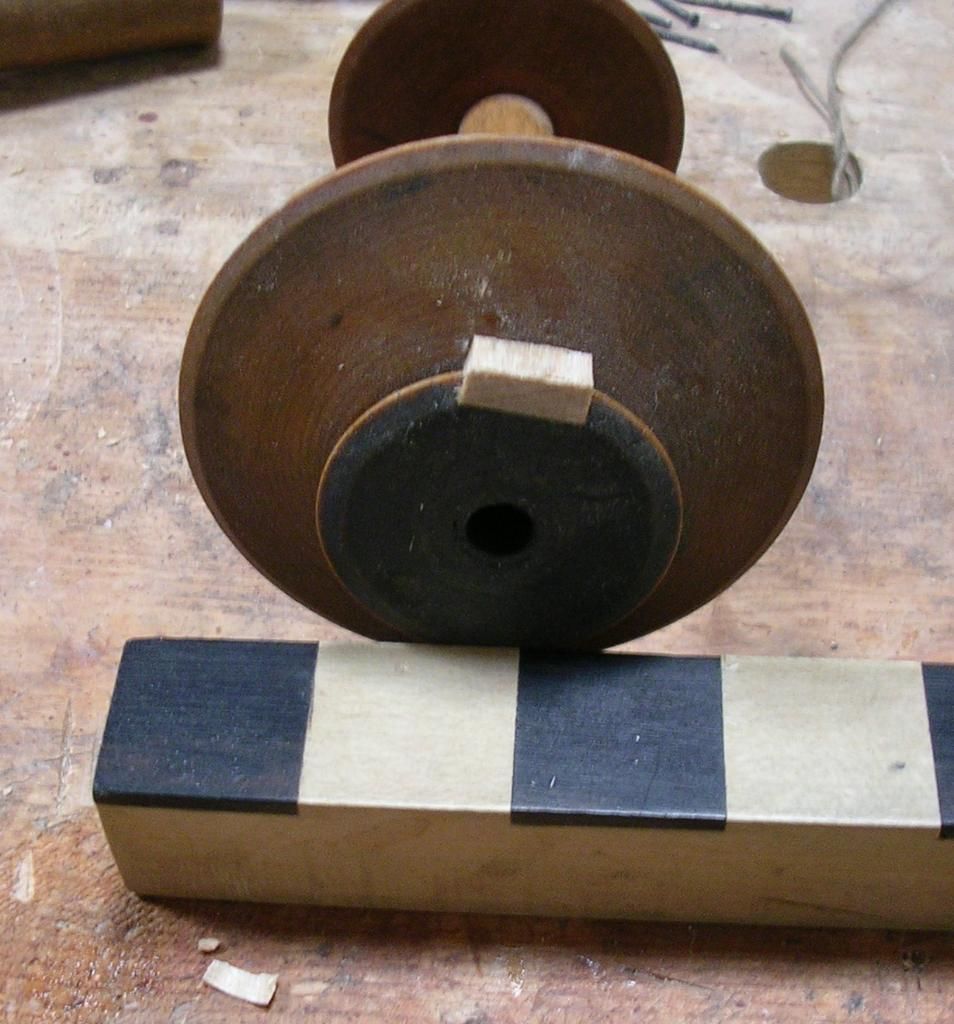 I have shown pictures of the repairs in progress to the whorl and bobbin, here they are completed. The whorl fracture has been glued back together after some work to the joint. The metal mandrel had caused the wood to swell and it the maple break. I had to carve away some wood in order to get the break back together again, then glued with hide glue and allowed to sit overnight.
This repair I deemed causing the least amount of damage to the original and is easily reversed, unlike some other repairs I have ran into in my career. I cut two small pieces of very thick maple veneer and prepared the surface for gluing by gently scraping off the finish just where the external splines will be glued with hide glue.
Hide glue doesn't stick to old finishes, which can come in handy for most repairs, but because this is a finished area I removed and roughened the old wood underneath to accept the glue. I glued the maple splines with the grain going across the repaired crack in the flyer.
I noticed that I still need to repair a strut on the upright and I completely forgot I have to make a pitman to replace the metal rod replacement. Hope to get that done today.
I would like to thank Michael D. for saving the text of the original post, to which I have added these photographs and have finished the wheel.
Stephen