I will keep this short, as I think I am violating blogging rules by posting too much, so for that I appologize.  Now as you may well know I do like laid steel tools.  Laminated plane 'irons' are truely unique tools that combine a soft wrought iron substrate with an exceptionally hard thin veneer of steel, nothing like it that I have found.
Laminated chisels are a pleasure to use and easy to sharpen as only a thin veneer edge of steel supported by a thick wrought iron backing produces the perfect combination of super hard edge and soft backing.  The steel can be hardened in brine to an exceptional hardness and not tempered without problems because of its thiness and backing with wrought iron that doesn't harden in the quenching process.
Well our ancestors didn't limit themselves to sharp working edges for laminated steel and iron combinations.  Hammers with wrought iron bodies, steel faces and laminated claws, axes with steel blades and polls as well as a variety of other tools incorperated laid steel on the business end of tools of the trade.
Here is a Hooped, Socket Cooper's Hoop Driver, of wrought iron with a laid steel face, made in Philadelphia in the late 18th or early 19th century, to drive wooden and iron hoops on oaken barrels.  The little metal working vise has laid steel jaws, no evidence of screws, pins or rivets, it is welded on, as is the tiny face on the anvil.  Now the steel on the jaw vise face will mare the hardest metal, I have some scraps of leather to grip pieces as this little toothy bugger has quite a grip.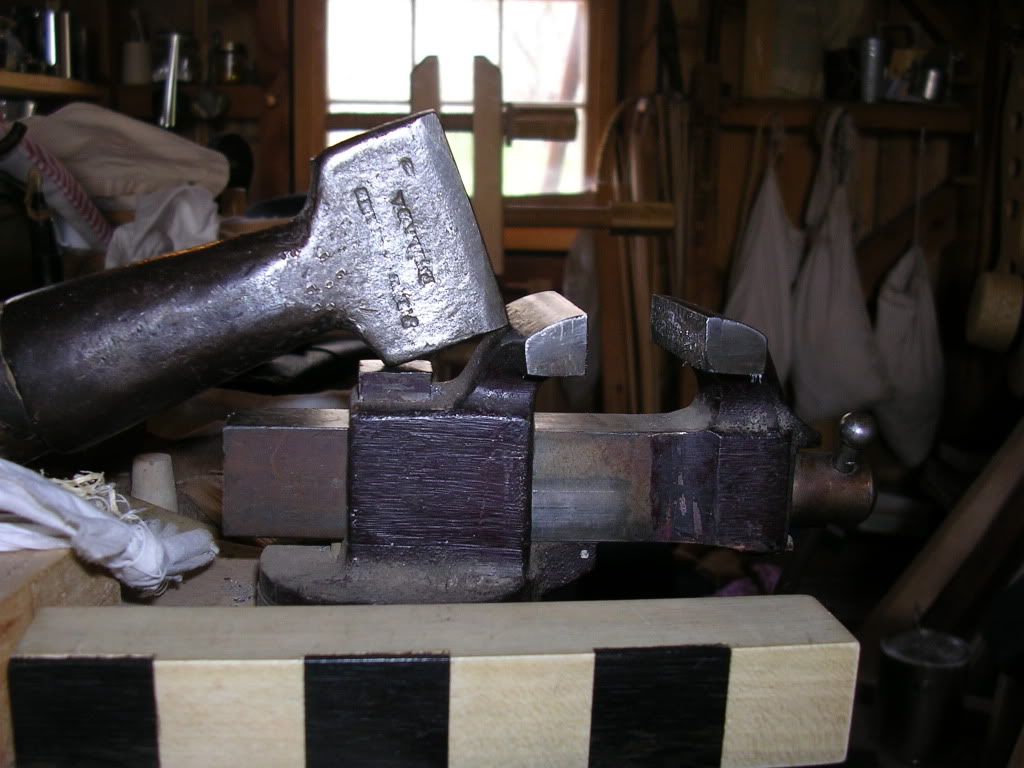 Were these laminated because of economy?  Absolutely not.  Economy had nothing to do with it, it was actually more expensive to laminate these instead of making them of steel.  The reason they were made this way is that the steel could be hardened beyond what it could if the tool was made entirely of steel.
Look at what is available on the market today, quality laminated tools of both Western and Eastern sources are superior to solid steel tools.  And they cost more, and why, because they are better tools.
I am beating this like a rented mule.
Stephen